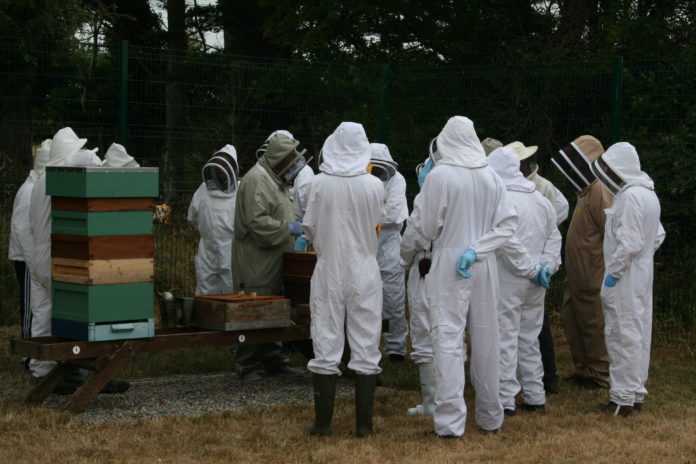 A SWEET day out in aid of Milford Hospice is on the cards as the Limerick Beekeepers' Association (LBA) revives the Limerick Honey Show.
Organised in association with the Federation of Irish Beekeepers Associations, the show will take place on Saturday, November 30  in Mungret GAA Hall and is open to the public from 2pm.
Honey Shows have a long tradition among the beekeeping community in Ireland, showcasing the different skills in the craft.
Exhibits will include not only honey but photography and baking with U12 and U16 classes. A special art class for local primary and secondary schools specifies that the exhibits must be pollinator related and a local artist will judge the exhibits.
Local honey will be on sale from the teaching apiary in Mungret and funds raised will be used to develop beekeeping the county and city.
The Limerick Beekeepers have gone from strength to strength in recent years and the organisation now has more than 100 members.
The LBA meets monthly at the Mungret GAA clubhouse, where they get advice from certified lecturers, access to a free library and plenty of chat about all things beekeeping over a cup of tea.
Chairman Gus Mc Coy says they are probably the envy of many other beekeeping associations because of the wide range of services and supports they can access.
"We are grateful to Limerick City and County Council for leasing lands to us at Mungret for our apiary, which we use for training beginners, and also to Mungret GAA for the use of their hall."
Established in 1956, membership was quite small in the early years and by 2012 the club had just 18 members.
According to Gus, it was only when they established a training programme for beginners at the start of the recession that there was a significant increase in membership numbers, as people focused on more homely crafts.
"Membership has grown steadily in recent years due to the commitment of our committee to providing the resources and means for people to learn the ancient craft of beekeeping," he explained
Admission to the Mungret Show is €2 with under-16s free with proceeds going to Milford Hospice.