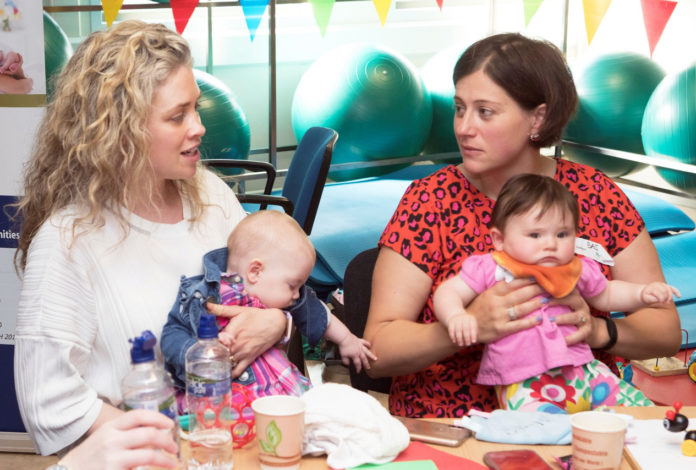 OVER the past 18 months, more than 1,700 mothers who have given birth at University Maternity Hospital Limerick (UMHL) have availed of a unique mental health service.
And the occasion was marked by an innovative workshop event where mothers provided staff with vital feedback on their experiences with the service that will help shape its future development.
The 'Whose Shoes' workshop was attended by doctors, midwives, parents and their babies in a relaxed, open space that facilitated an information exchange from service users and staff.
The event also helped reinforce the relationship between maternity hospitals and women who need intervention for mild or severe mental health problems during pregnancy and the first year after birth.
At the core of the 'Whose Shoes' experience is an interactive board game requiring parents and healthcare professionals to put themselves in each other's shoes. Through gameplay, important themes emerged and these laid the groundwork for solutions to help improve the service for patients and staff.
The event was attended by almost 30 people, including members of UMHL staff, key personnel from the Specialist Perinatal Mental Health team, a large number of mums and some very vocal young babies.
Among the main issues that emerged from discussions during the board game were societal attitudes toward perinatal mental health, and 'gendered' expectations about motherhood; communications skills training to help staff identify post-natal stress; and the need for more individual, personalised care, and greater continuity of care.
A particularly positive takeaway was feedback on how the service has helped mothers build stronger relationships within their families.
Between May 2018 and July 2019, the service received 822 referrals and had 1143 outpatient appointments with 443 new patients seen. Total patient contact from outpatient appointments and inpatient reviews was 1,704.