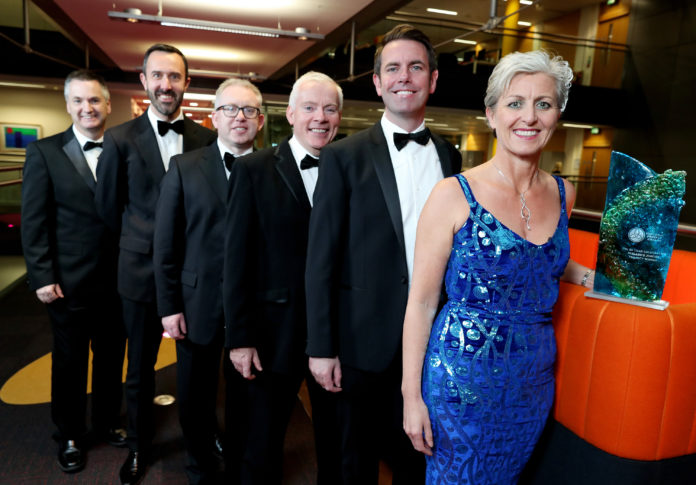 The impact of aviation, with Shannon Airport's role pivotal, in the development of Ireland has been recognised in a major award, ahead of projects such as the state motorway programme and even the introduction of the Smoking Ban.
The development of Shannon, Dublin and Cork airports has been recognised as the most influential project undertaken in Ireland over the past 50 years by the Irish Chapter of the Project Management Institute (PMI).
The 'Expansion of Ireland's International Airports' project was announced as the winner of special PMI anniversary accolade at the Ireland Chapters' annual National Project Awards on Thursday, November 14, at the Dublin offices of award sponsors PwC in Spencer Dock.
The 'Expansion of Ireland's International Airports' was chosen by public vote from a stellar shortlist of eight from nearly 100 initially suggested projects. The shortlist included the Guinness Storehouse; Introduction of the Smoking Ban; Luas Light-rail System; Redevelopment of Croke Park; Regeneration of Dublin Docklands; State Motorway Programme; and The Wild Atlantic Way.
Welcoming the award, Shannon Group Chief Executive Mary Considine said: "We are very proud of the influence Shannon Airport has had and continues to have on Ireland's economic success. Shannon is now and always was an innovator; it's in our DNA, from the establishment of the world's first Duty-Free shop in 1947, now grown into a multi-billion dollar global industry, to being the first airport in the world, outside of the Americas, to provide full US Preclearance facilities, making arrival in the US easier and faster. More recently we were also the first airport in Europe to establish an airport sensory room for our customers.
"This year we celebrated the 80th anniversary of the landing of the first passenger aircraft, and as a central core of Shannon Group, the airport continues to be a driving force for economic growth in the West of Ireland. It does this through the delivery of global air connectivity to enhance the region attractiveness as a location for FDI and indigenous companies and boosts the tourism industry by providing overseas visitors with gateway access to the Wild Atlantic Way.
"Shannon was the birth place of aircraft leasing and today we are continuing to support Shannon's aviation cluster through our International Aviation Services Centre (IASC). We are very proud and grateful for the honour bestowed on us by Irish public, and of the role that Shannon Airport, through our dedicated employees past and present, has played in growing the Irish economy over the past 50 years."