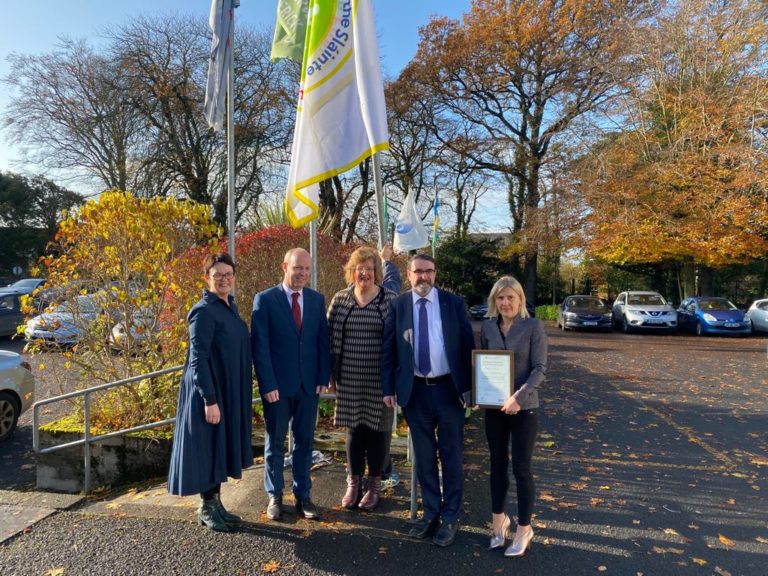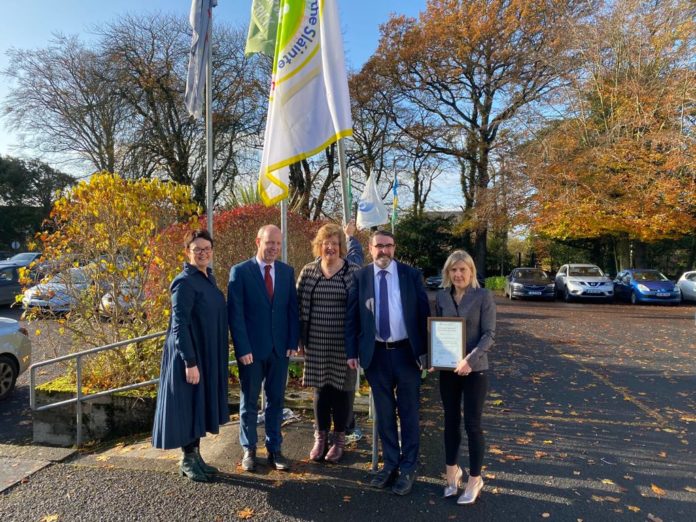 Villiers School in Limerick City received a second Health Promoting School Flag.
The Healthy Ireland Health Promoting Schools (HPS) Flag is presented by the HSE to schools as an acknowledgement of their work in improving the health of their school communities.
Minister Jim Daly, Senator Maria Byrne and Mairead Kelly HSE to present the 'Health Promoting Schools' Flag' to Mr. Jackie McNair School Chaplain, Ms. Jill Storey Headmistress and student members of the TY Community group.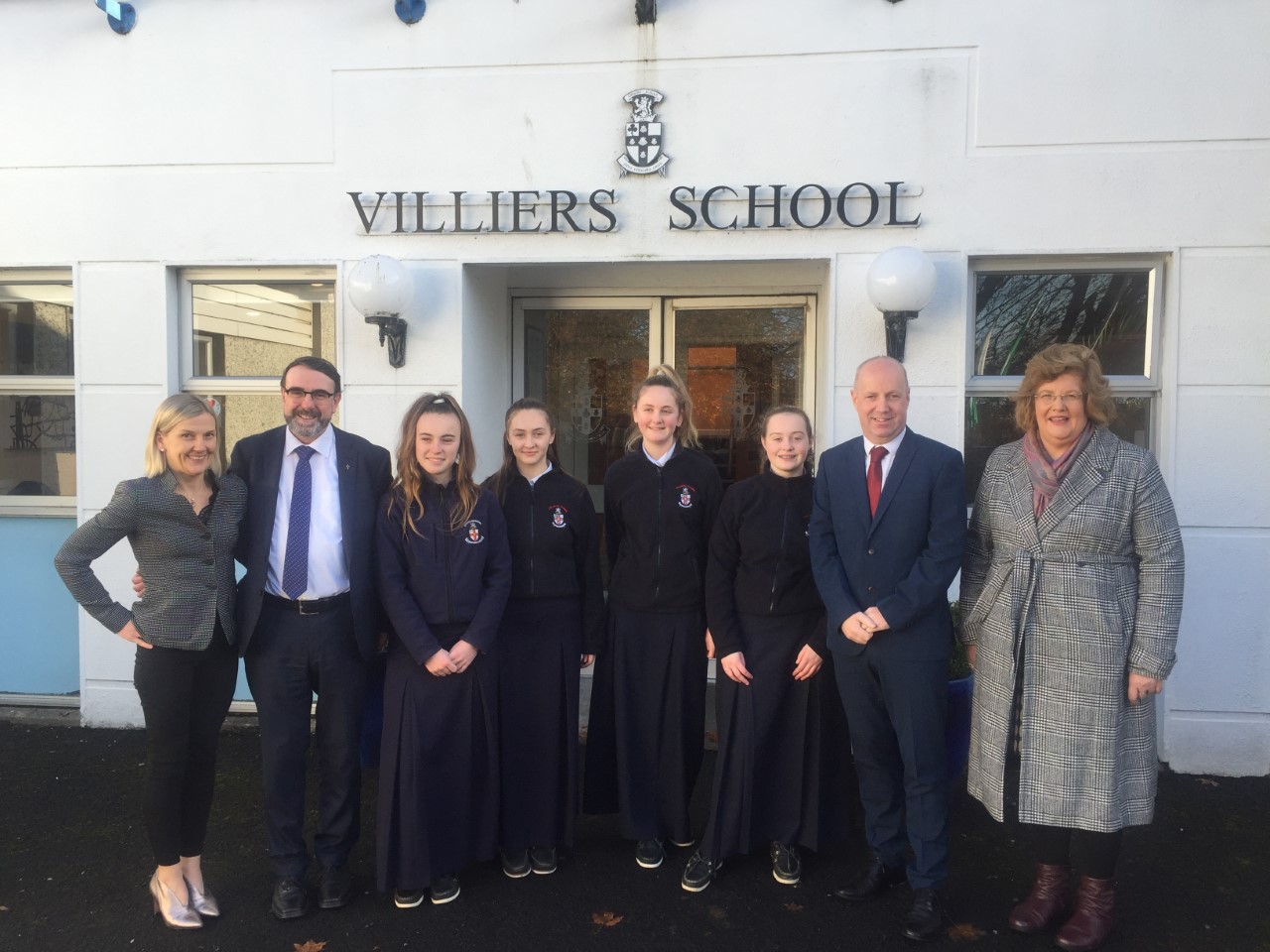 In Villiers School some of the many health initiatives chosen to take on board in order to progress as a Health Promoting School include:
Organising a Well Being Day with guest speakers, Thought of the Week Campaign, Random Acts of Kindness, Organising Helpline Directory, Charity trip to Uganda – working in schools and hospitals, Cycle against Suicide 5 Gears Programme.
Young SVP with a focus on homelessness and social justice, Presentations on coping with stress as an adolescent, eating disorders, body image, peer pressure, coping with grief and Positive Mental Health Awareness Programme.