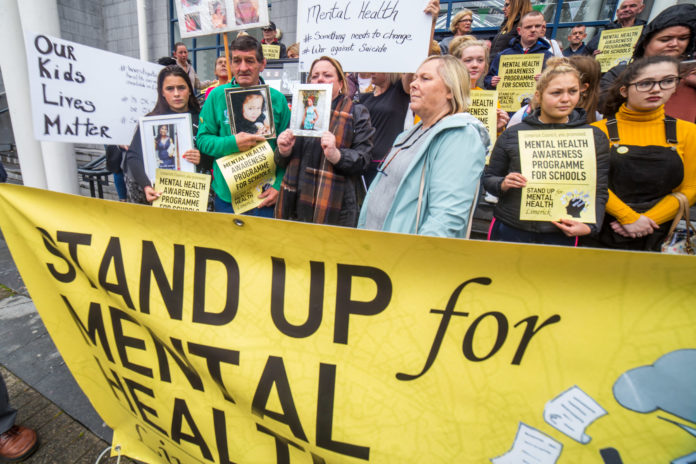 THE Stand Up For Mental Health (SUFMH) campaign has slammed Limerick City and County Council for not providing substantial funding for Mental Health in its budget approved last Friday.
Sinn Féin councillor John Costello put forward a motion on behalf of the campaign for an amendment to the draft budget to include funding for a mental health programme to be provided for all schools in Limerick, which has the highest rate of adolescent self-harm in the country.
Sign up for the weekly Limerick Post newsletter
And although the SUFMH campaign was commended for its work, only Labour, Sinn Féin, Social Democrats and the Greens voted in favour of the motion.
"Limerick City and County Council had the opportunity to show some leadership, innovation and empathy by funding this prevention programme. Instead, they completely exonerated themselves from any responsibility and have blatantly disregarded the mental health crisis in Limerick," claimed SUFMF activist Seónaidh Ní Shíomóin.
"Fianna Fáil and Fine Gael ought to be ashamed of themselves, for voting through a budget which gives millions to the millionaires – namely JP McManus and his Ryder Cup, and nothing for our chronic mental health crisis.
"It's very clear where their priorities lie, and it certainly isn't with the ordinary people of Limerick.
"We aren't defeated by a long shot and we aren't deterred. We have a meeting with council officials this week where we will put our case forward which obligated the council to take action, by putting some funding in place. We're only getting started," Ms Ní Shíomóin added.