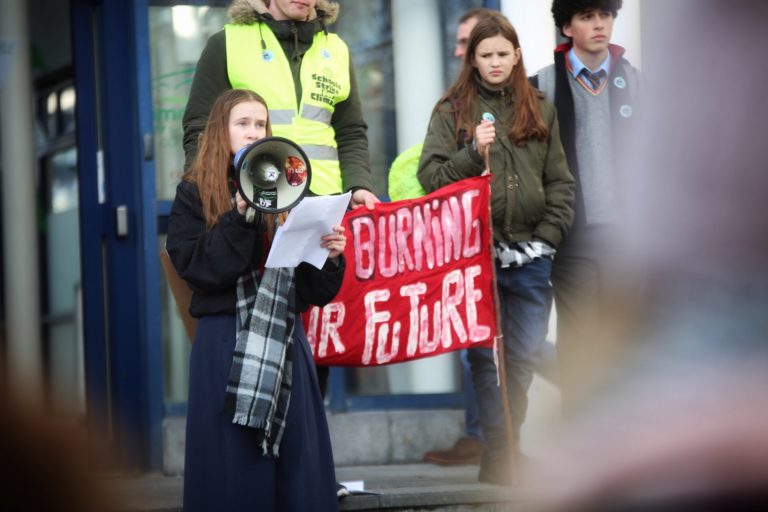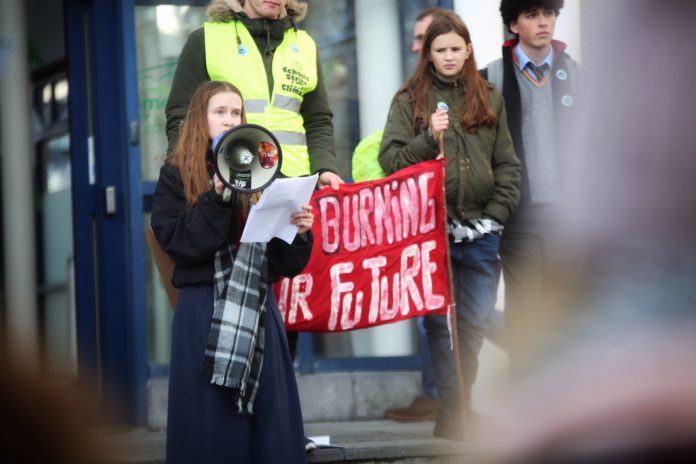 ALMOST 100 youths and adults marched to Merchant's Quay to demand Ireland's people and politicians take action on climate change.
The students and adults made their way to City Council headquarters at Marchant's Quay from Arthur's Quay Park where the group gathered to hear speeches from some of the organisers.
The Fridays for Future March is part of a global movement of students leaving school to take to the streets to voice their opinion and demand urgent action.
Speaking at the march, TD Maurice Quinlivan said, "It's great o to see kids doing this and they have embarrassed the adults. It is the number one issue now for people and we need to make sure what changes we do and we have to do them as quick as possible.
"We have to make sure that people are able to do it. We need to go after the big polluters and we need to make sure that legislation is more robust,".