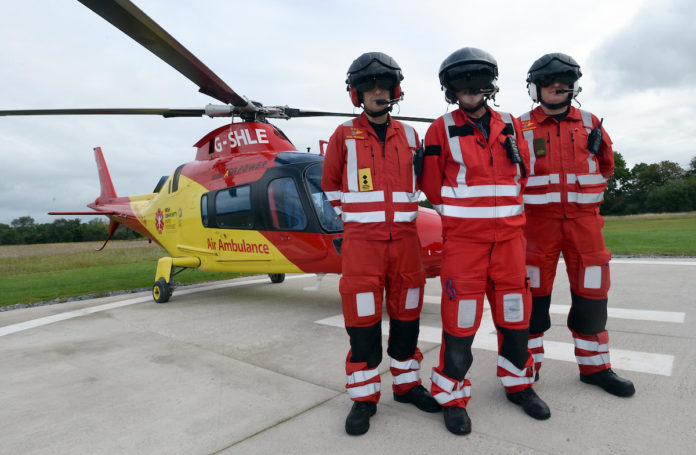 IRELAND'S new charity Air Ambulance service has called for major committed public support to sustain it long into the future and deliver its life-saving service across County Limerick.
The service has been tasked a large number of times to emergency situations in the county since its launch at the end of July and is on track to fly more than 200 missions by the end of this month. This is ahead of its target of 500 missions annually.
"The ICRR Air Ambulance can arrive at the majority of locations in County Limerick within 15 minutes of being tasked through a 999 / 112 call," said Chief Operations Officer Lynda Stopford.
"Evacuation from Newcastle West to Limerick University Hospital would take just seven minutes and can make a huge difference in the outcome for a critically injured patient."
The service is surpassing its call-out targets – and is now asking the public to sign up to support it with committed donations.
"We are looking for 2,000 people across  Limerick to sign up to a programme of committed monthly giving. Our campaign is called MISSION POSSIBLE. People can sign up easily at www.icrr.ie and become an ICRR Lifesaver.
"We are asking people to commit to donating €10 per month, or just €2.50 per week, less than the cost of a cup of coffee. This support is essential to enable the Air Ambulance service to continue to operate full-time from its base in Rathcoole, County Cork."