THE Housing Department at Limerick City and County Council was accused of being "all over the shop" as it came under fire from councillors this week.
At Monday's monthly meeting of the local authority, Former Mayor Liam Galvin proposed that the Housing Department be managed by one director. The Fine Gael councillor claimed the current system, which sees the housing section divided into five key sections, was not working.
"It is not working for the public representatives and from a public point of view," Cllr Liam Galvin told the council executive.
He maintained that staff in the Housing Department are "not quite as happy as I'd like them to be" and complained that there is "too much to-ing and fro-ing" within the current process.
"There are derelict houses in Newcastle West district sitting idle two, three, four years. It is not acceptable. It beggars belief that they have not been allocated. The system is getting too complicated. It is getting out of hand. I'd ask you to take a serious look at it and bring it under the one directorate," he asked.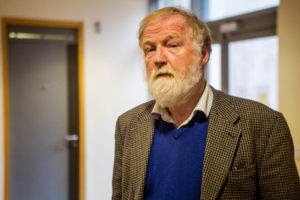 Party colleague Cllr Jerome Scanlan, who maintained that the Housing Section was not as "efficient" as it was under the former Limerick County Council, seconded Cllr Liam Galvin's motion.
"We are all over the shop. There are 40 Council houses in our municipal area of Newcastle West and some of them have been vacant for up to three years. People are desperate to get houses," Cllr  Jerome Scanlan declared.
Fianna Fáil councillor Kevin Sheahan said he would be telling lies if he didn't admit that he found the Council's Housing Department "nothing short of excellent".
"It is a nuisance to have to go into the city. That is the only complaint I have. I find it excellent. I have a personable and strong relationship with them. We don't have a right to dictate how to structure any section of the staff," the Askeaton man added.
Council chief executive Pat Daly said that the executive is currently looking at a single point of contact for housing issues.
"I am confident that this will help us to be more streamlined," he added.