HARK, the herald angels of Limerick Choral Union sing Handel's 'Messiah' on Saturday December 7 at University Concert Hall, 8pm – www.uch.ie
Fans of this sumptuous oratorio mass and LCU will have observed that the choir stages this huge undertaking every second year, so loved is it by all stakeholders – and such is its box office gold.
Sign up for the weekly Limerick Post newsletter
Now, before you blanche at that revelation, know that "it costs about €30,000 for us to stage a concert. We are self-funded and our income is only what members give annually" – other than a packed house in Limerick's largest auditorium. There is a large orchestra comprised of international professionals to be paid.
It's a practical point made by the choir's chairperson Lorraine McMahon who is 23 years with Limerick Choral Union and on their committee for a dozen of those.
A trained soprano, her commitment to their Easter and Christmas performances is absolute. This year has been a good one for Lorraine in some respects, qualifying as a BA of Voice and Dance Performance and now working as a vocal coach.
Malcolm Green has been musical director for LCU for many a long year and for December 7,  the Limerick Choral Union Orchestra leader is Yuki Nishioka. She is a gifted violinist who has performed at St Mary's Cathedral lunchtime series.
"We have 27 players with the full complement of violins 1st and 2nds, violas, cellos, double bass, bassoons, oboes, trumpets and a harpsichord via our ever trusty clavinova. Last but not least, there are the always magnificent timpani drums."
That's a big soundscape to meet the big vision of this enormous choir and its followers. This Messiah is the house favourite and bear in mind, from Bach's Mass in B minor to Beethoven's 'Missa Solemnis', our choral union has pitched successfully at the most difficult and rewarding of oratorio works. "Other choirs do not take them on as they are so expensive to stage and so complex. But everybody loves to sing Handel's 'Messiah' and we bring new members along with it. We always learn something from the music, something new to it and it's a really lovely 'sing'."
Lorraine herself is from an intensely musical family. Her sister Fiona McMahon is a professional singer-songwriter settled in Germany and working prolifically. Her late sister Yvonne (d. September) was a singer and musician, and the incredible soprano Jean Wallace, also Limerick, is first cousin.
So who are the soloists for Handel? Mary O'Sullivan is soprano, booked having sung wonderfully at a requiem mass in Limerick; alto Mihaela Loredana Chirvase; the Limerick bass Kevin Neville and tenor Conor Prendiville.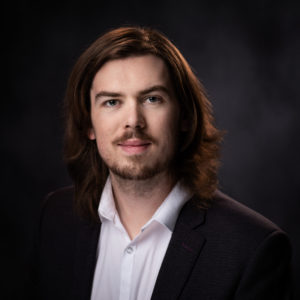 "Kevin has never sung with us before and is busy, working a lot with opera. He's a very energetic performer and takes the part seriously. Both the choir and the audience will enjoy him."
Set aside time this December to head to two free gigs given by Limerick Choral Union. The first is on December 19 at Milford Hospice chapel at 5.30pm, a performance that will be screened throughout the hospice for patients unable to make  it to church. The second date is December 21 at St Mary's Cathedral, again at 5.30pm and open to every person in the community.
Book while you can at www.uch.ie for December 7 to open out the true spirit of Christmas with a mass that is as spellbindingly powerful and spiritual as when composed three centuries ago.