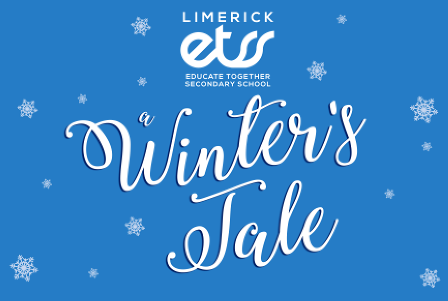 Students of Limerick Educate Together Secondary School together with local artists and musicians bring a show filled with festive music, song and creative arts to UCH.
The concert features Emma Langford, singer/songwriter, former West End singer Jean McGlynn, local soprano Jean Wallace, Ger O'Donnell, singer/songwriter, Trevor Ó'Seasnáin, singer/songwriter, Norma Lowney, singer/artist, Michael Young, pianist and Jenny McMahon.
To win 4 tickets complete the song title …..
'A Winter's T***'
Answers by email only to
[email protected]. Put 'Winter' in the subject line. Get your entries in by 6pm today Tuesday December 3.
Include your name, address and telephone number. Terms & Conditions apply.
Winner will be contacted on Tuesday evening.
Tickets for A Winter's Tale can be bought from the school of the UCH Box Office – 061 331549