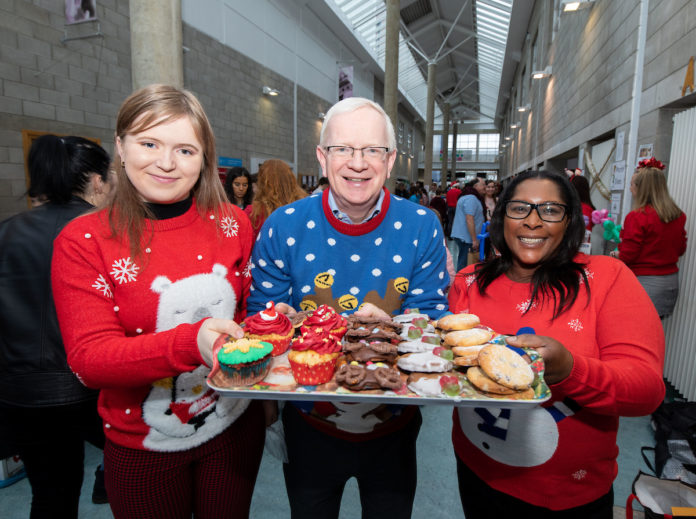 Over the past decade students in the Faculty of Business and Humanities at LIT have raised over €40,000 for local charities through an innovative Marketing and Enterprise programme that culminates in an annual Christmas market involving students from LIT's Moylish, Thurles and Ennis Campuses. 
Marketlink is an active and practical programme on the first year of the Marketing and Management Degree programme. It allows students from a variety of disciplines to develop and market their own business idea, with all profits going to charities chosen by the students themselves.
On Thursday, November 28, Marketlink 2019 raised just over €5,000 for Limerick Suicide Watch, Bru Columbanus, Cork City Hospital's Children's Club, Jigsaw Limerick and the Butterfly Club Limerick, while bringing some Christmas cheer to LIT and the local community, and adding to the funds raised since 2009.
Ms. Sara Kate Hurley, a Lecturer in the Department of Marketing, Enterprise and Digital Communications in LIT, said that the event, which included more than 50 stalls, games and family fun events, was well supported by students, staff and the local community once again this year.
"Students from our Marketing and Management, Social Care Work, and Accounting and Finance courses work in groups to develop their business right through from the initial concept to the final launch, which takes place at Marketlink. The event is open to LIT students, staff, local schools and members of the general public," Sara Kate said.