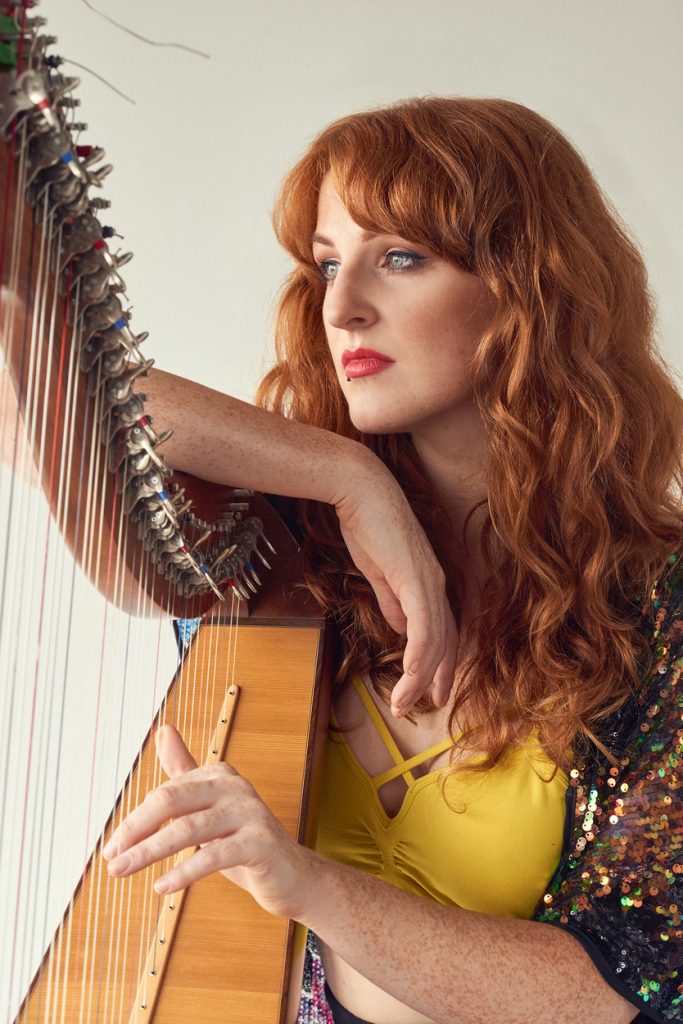 LISA Canny returns to Dolan's this month with a batch of new songs and a live show that has played to full houses in the UK and Germany.
Lisa's music career has seen her win multiple awards in trad music, tour the world, work as a musical director at Disney and work with hip hop star AKON and songwriter Priscilla Renea (Demi Lovato, Rihanna, Madonna) and X-Factor's Ella Henderson, to name a few.
The Mayo born artist won the 2016 Future Musics Songwriting competition and was a nominee for UMA Songwriter of the year in 2017.
Winning the songwriting award has opened doors for this musician with seven All Ireland titles to her name in traditional harp and banjo. Lisa is forging her own unique sound that mixes trad music influences with soul, hip hop and classic pop.
Looking at Lisa's online presence and YouTube channel which is now beyond 1.6 million views, reveals an artist with an eclectic mix of styles. She is as comfortable performing MIA's 'Paper Planes' as she is playing a trad tune. New tracks were recently uploaded to her YouTube site. Her track 'Heads Up' is an empowering statement of intent as she raps while playing harp.' Know It All', written by Lisa and James Yuili, is a soulful, funky tune that will get an official release in 2020.
Lisa told Limerick Post that she wants to embrace all these eclectic styles in her live show.
"It doesn't feel natural to me to pick just one genre and go with that."
"I take 20 years of the trad upbringing that I had and the musical upbringing that I had and experiment with all those things that excite me."
When it comes to live touring, Lisa brings all these elements together.
"For a tour I'm thinking about the whole show – not just the different parts.
"I will try to put on the best show I possibly can to make the show interesting and to appeal to all types of musical tastes, so in that respect I would be aware to put trad elements into the show as well as rapping.
"I want people to be empowered and be inspired. Nobody leaves a Lisa Canny show feeling kind of mellow or melancholy.
"This is the show that I would want to go see."
https://youtu.be/08BSAzLlWOU
Getting awards and nominations for her songwriting has opened doors for Lisa and has got her into songwriting sessions with AKON of 'Smack That' fame and X-Factor contestant Ella Henderson.
The beauty of being so unique and having harp and banjo and the "little bit of Irish charm" as well, is what has opened all these doors to crazy new opportunities.
"I end up getting invited into these sessions and I get my foot in the door."
A co-write with Ella is due out next year.
Lisa moved to London in 2016 and signed with a management company. She is also a music tutor for two days a week, working with young songwriters.
"London is a melting pot of creativity. I'm working in a university with all types of artists. Some of them have signed massive deals."
"We give them the tools and techniques to be a songwriter and help them to find their best creative self."
Lisa attended The Irish World Academy of Music & Dance at the University of Limerick. She remembers it as a wonderful experience in collaborating and creativity. "That was and still is an exciting time for trad. Living and touring with musicians has become my habitat."
With more than 80 songs written and a very impressive live show, 2020 will be all about releasing some of this new music.
For the Dolan's show expect hear the full range from A to Z of what Lisa brings to her show with her six piece band.
"Trad to dirty synth stuff – with trad at the core in everything."
Lisa Canny and her band play Dolan's on Saturday December 14.