A FORMER Limerick Mayor has hit out at plans by his own party to give Limerick's directly elected mayor a private driver costing more than the average councillor's annual wages.
In fact, Fine Gael's Liam Galvin is vehemently against the plans for a directly elected mayor and describes the role as a complete waste of money, despite Limerick voters backing the proposal last May.
Councillors have elected mayors for the past 822 years, but this will change in 2021 when the public will vote for their choice of candidate.
Along with increased responsibilities such as drafting the Council's annual budget, currently, the role of the Council's chief executive, the new mayor's salary will increase from around €45,000 to €130,000, which is similar to a junior ministers salary.
The directly elected mayor will also be entitled to €16,000 in expenses as well as an advisor and a programme officer, each earning €66,741, and a personal driver earning €34,580.
The total cost of the mayor's office and salaries will be in excess of €314,000.
The funds are to come from central government for the first three years, but Limerick's joint City and County Council are likely to foot the bill thereafter.
Cllr Galvin said he never had a private driver during his mayoralty from 2015-2016, and he never took up the offer of a mayoral car.
"I never had a car and I never had a driver. Others had a mayoral car, I hadn't. A lot of mayors don't take that option, I didn't take it," Cllr Galvin told the Limerick Post.
"I'm totally against it, totally opposed to it, and I'm totally opposed to a directly elected mayor."
"I believe that if the elected representatives were doing their job, there wouldn't be need for a directly elected mayor. That's my honest opinion," he added.
"To be honest, I think its money that would be better served to give to communities, particularly voluntary groups. It's going to cost a pile of money which is going to have to come from the council coffers at some stage."
"I never claimed any expenses while I was a mayor, bar foreign travel. Some mayors do put in for expenses, I certainly didn't."
"I don't think our local authority can afford a directly elected mayor.
Who's going to fund it in the fourth year? The starting salary is only the starting point. There will be foreign trips for a directly elected mayor if he/she is to do their business."
"It won't stop at €314,000, because you'll have directly reflected mayors to various countries doing business which they're going to have to do. This is going to cost huge money."
"If I drove around the countryside launching this or opening that, I never got paid for it," he added.
"I've no problem going public with that. I know it's the Fine Gael government implementing this, but I genuinely think this is going to cost huge significant money to the local authority that I think would be more suited to putting into playgrounds and graveyards and tidy towns."
The mayor's salary has been cut from €76,000 to approximately €30,000 in recent years, Galvin added.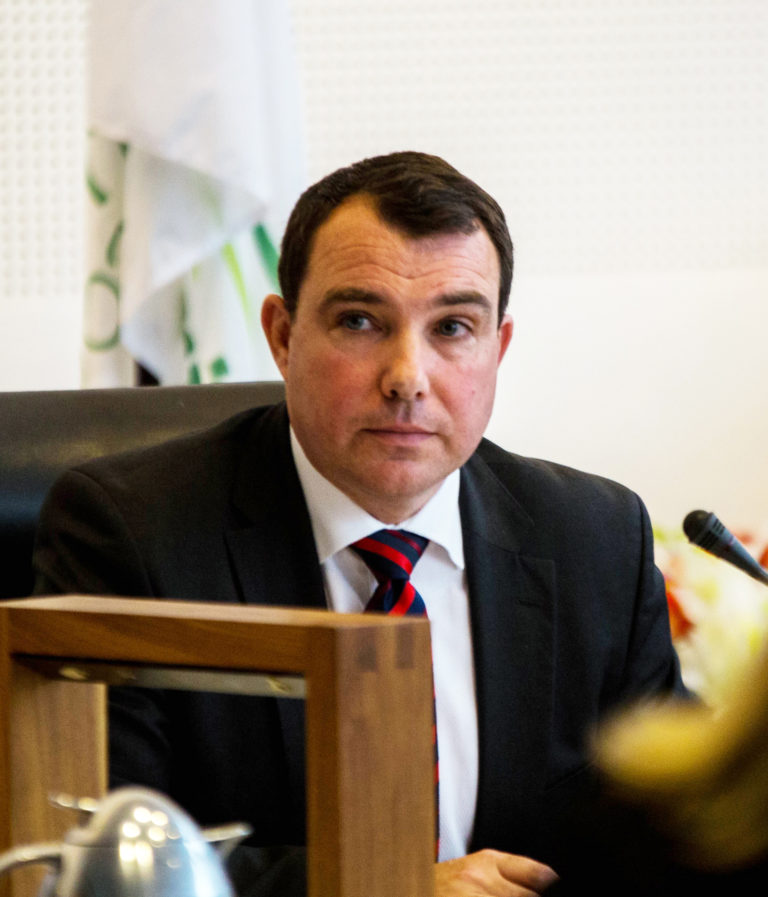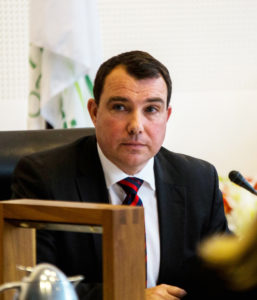 Another former mayor James Collins of Fianna Fáil, who is in favour of a directly elected mayor, said that although mayors don't have a private driver, they are allowed a mayoral car which they must drive themselves.
"It depends on the local authority, so in Limerick, you don't get a driver. If you were a Lord Mayor of Cork or Dublin, you got an extra allowance, a car and a driver as well, whereas it's not necessarily the case in Limerick – they make a car available to you if you want to use it, but you drive it yourself," he explained.
"Last year they gave me a hybrid car. It's a fleet car and you drive it yourself."
"As it stands, councillors get a representative allowance of about €17,000 a year, and then there's vouched and un-vouched expenses. As mayor of Limerick, you get an extra €30,000 which is taxable."
It is envisaged that Limerick's first directly elected Mayor will take up office in 2021.