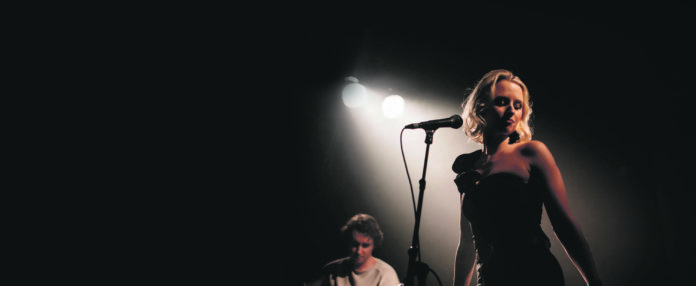 PICTURE TWO concerts, a year apart, that raised €37,500 for three charities: Limerick Suicide Watch (LSW), Pieta House and Corpus Christi NS in Moyross.
As with 2018 and 2019, #MetisMusicforMentalHealth takes place again in January on Friday 10 in Dolan's Warehouse with producers Karl Daly of Metis Ireland and John Daly (no relative) of Limerick Jazz Society.
Sign up for the weekly Limerick Post newsletter
Next year's love is for their staple charities who do so much work in the field of mental health support and awareness raising. ADAPT Domestic Abuse Services, which offers refuge, counselling and therapy for women and their children affected by domestic abuse, joins LSW and Pieta House as equal beneficiary.
Talking to Karl and John, they are buoyed up by the project and the overwhelming public support.
"This  year we have a terrific new line up," reports Karl. "We have singer-songwriter Dora Gola, who was named by Hotpress Magazine as Most Promising Act 2019. She will be playing and singing with Sara Ryan and the women are putting a band together for the night.
"Country artist Clodagh Lawlor will play a set with a band and former head of Limerick Chamber, James Ring, who is now chief of Ingenium, will front his band the Stray Saints as singer."
There's more. John Daly laughs, throwing eyes-up-to-heaven when he talks of his commitment to January 10: playing percussion with the 16-piece Limerick Jazz Big Band, stage managing for the changing sets of musicians and artists, and setting up the backline by 5pm that day with instruments and gear on loan from Steamboat Music.
"We are playing Duke Ellington, Glen Miller, swing style music that brings its own crowd in," he says. "The concert will also have Weenz who is writing a rap specific to the event, to do with our uniting theme of mental health. Last year we had comedian Jon Kenny who went down a storm and year one, Noel Hogan of The Cranberries helped launch our inaugural concert."
"And three days later, Dolores (O'Riordan) was dead," sighs Karl. "We had put a band together with Noel, mixing Hermitage Green and The Cranberries, and we called them The Green Berries."
Both John and Karl are supremely comfortable spearing up this musical juggernaut for vulnerable people. They also make the point that their line up is not complete – more revelations after Christmas will pop.
"All the artists give their services for free. Dolan's give us the Warehouse that Friday night. Every cent raised goes to the charities and we get extraordinary support from corporate Limerick. This gig sells out and companies such as HOMS, CPL Recruitment, Ernst & Young, Ingenium, Northern Trust, Icon and Limerick  Tutorial College buy ticket bundles and bring clients and staff."
The buzz begins!