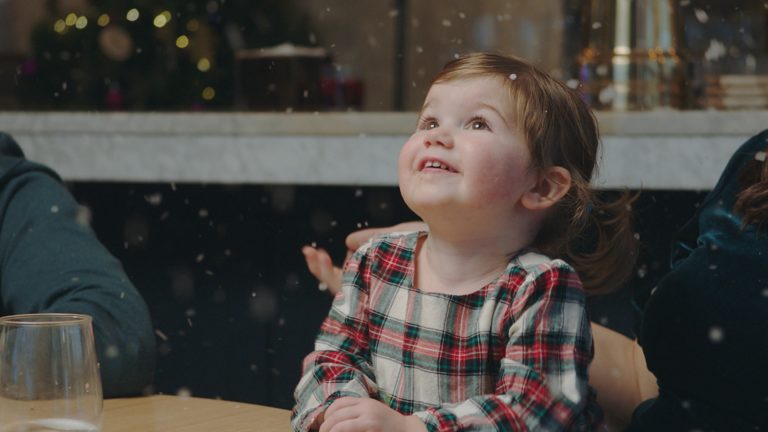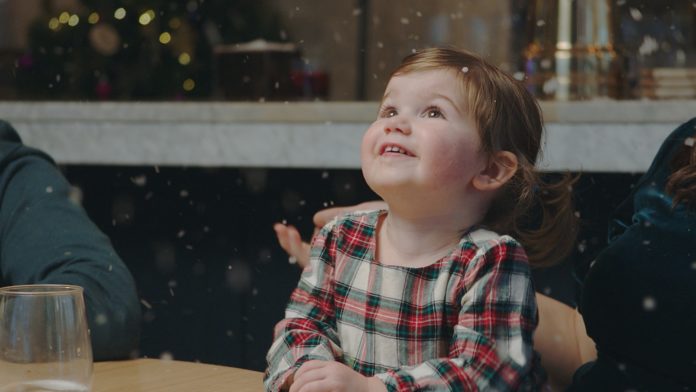 Paul Mooney, from Limerick got to experience a very special Christmas with his family with all thanks to the Connected Restaurant.
Paul and his American wife, Tara are expecting their second child so they couldn't fly home this festive season so instead had Christmas dinner with his family via video link.
This festive season, The Connected Restaurant, created by Three, brought families together separated by the Atlantic Ocean.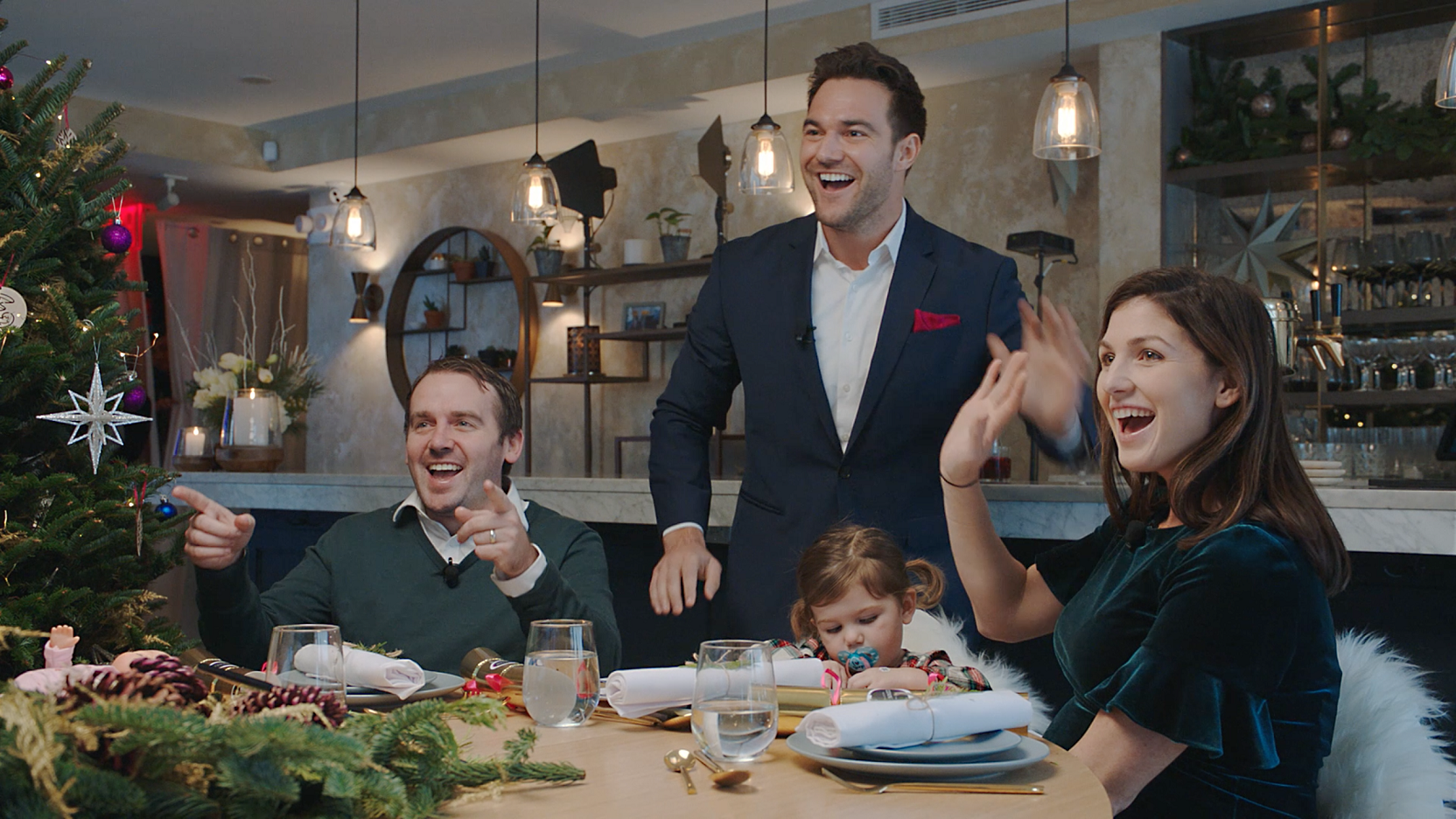 Paul, Tara and their 2-year-old daughter Maeve, shared the unique dining experience with Paul's parents.
Speaking about it Paul's mother said, "I feel as if we're at the same table".
Diners at The Connected Restaurant were treated to an experience filled with surprises, sprinkled with some Christmas magic as they dined on an exclusively curated festive menu designed by Irish-American culinary phenom Flynn McGarry inspired by the flavours of Christmas and Ireland, to give guests a true taste of home.