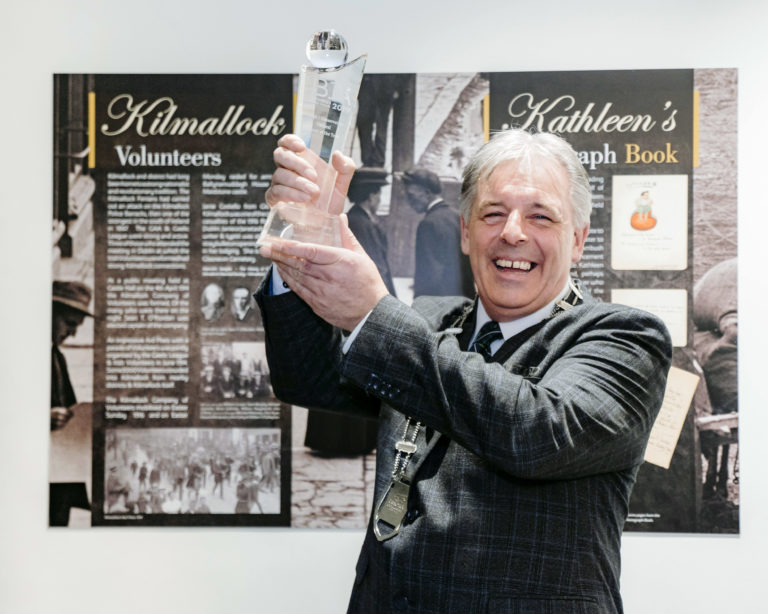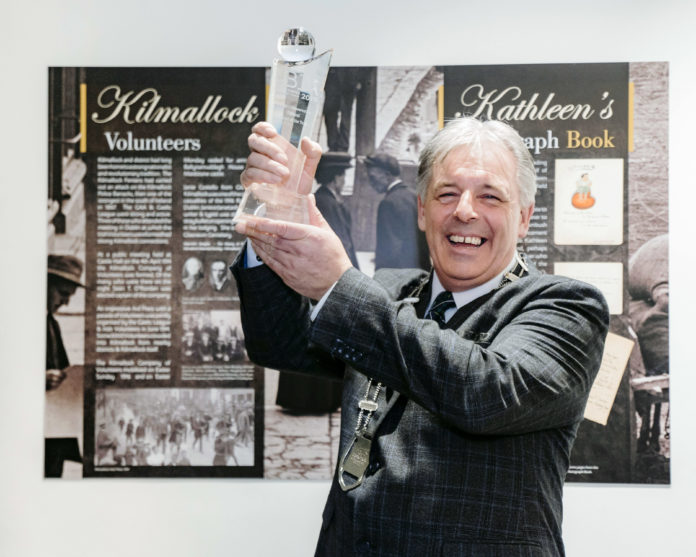 YEARS of determination, sourcing funding, research and hard work paid off in Kilmallock when the town won a prestigious award for the historic wall walkway project.
Cllr Mike Donegan, Cathaoirleach of the Cappamore-Kilmallock Municipal District accepted the Irish Building and Design Award 2019 for the Kilmallock West Wall Walkway, which is the top award for Heritage/Conservation/Cultural Project of the Year.
The award was won in a tough category that included the Pálás Cinema, Galway; Mullingar Courthouse, and Blarney Castle Renovation.
The Kilmallock project was nominated, along with five other national projects, in the Heritage/Conservation/Cultural Project of the Year section.
Cllr Donegan welcomed the award and paid tribute to the staff of Limerick City and County Council, and in particular, Sarah McCutcheon, Executive Archaeologist, for the work carried out on the project .
"Kilmallock has a long and rich history and that history became more accessible to a lot more people with the official opening of the West Wall Walkway.," he said.
"The original circuit of the town's defences was 1,700 metres and of this, about 1,200 metres remains standing. The West Wall Walkway became a new thoroughfare for Kilmallock, providing a wonderful amenity to residents and visitors alike.
"The walkway is one part of a larger plan by Limerick City and County Council that will provide a series of linked walks in and around the beautiful and historic town of Kilmallock," Cllr Donegan explained.