WITH two leading principals who absolutely shone on 'Dancing With the Stars', and a Genie returning to the smash hit 'Copper Face Jacks The Musical', Specsavers Limerick Panto 'Aladdin' was always going to be a song and dance affair.
And up, up and away, Aladdin/ Dayl Cronin sails across the land on his virtual reality carpet.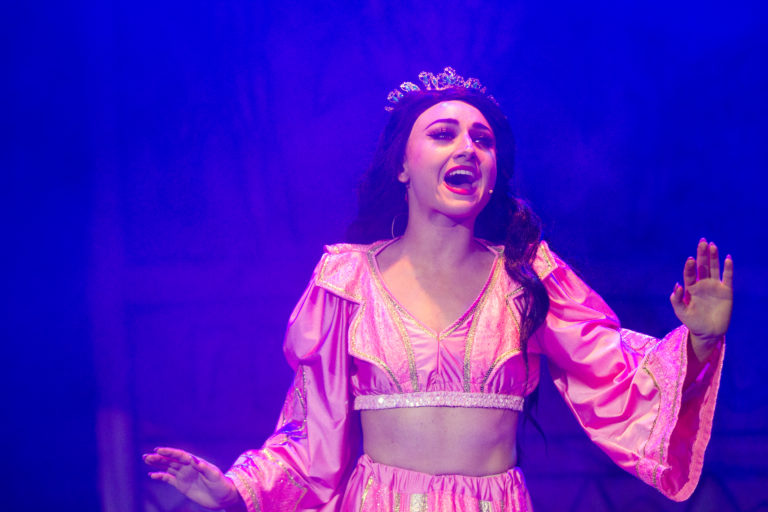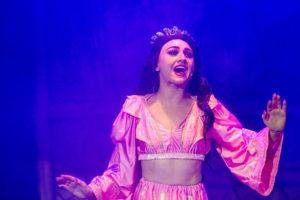 Freed from his man-cave by Genie (Rachel O'Connor, a mass of energy), tormentor Abanazer (Johnny Ward) pursues. He is the magician sent by gorilla king Khan to steal Aladdin's 3-wishes lamp from him.
While all players have acting chops and Princess Jasmine (Haley-Jo Murphy) is good craic and a beautiful singer as the street-happy royal, the choreography to this pacy panto is what thrills. Dayl brings an effortless lightness to his moves. Johnny meets him blow for blow and this actor's ability as a mimic is astonishing.
Garda Plonk/ Tom O'Mahony is a good natured dumdum and plot device, connecting everyone on his truncheon-friendly patrol. And Richie Hayes, a singer of astonishing power, is adorable. As Wishey-Washey he is Aladdin's big brother, little as he is, and the two boys riff off each other's rivalry for Jasmine.
The all powerful Emperor is an outrageously camp and vain Richard Lynch, under-used as a fine dancer himself. Widow Twankey, the lamp laundering Mother of Wishey and Aladdin, plays to every strength that Myles has including an enormous trout pout.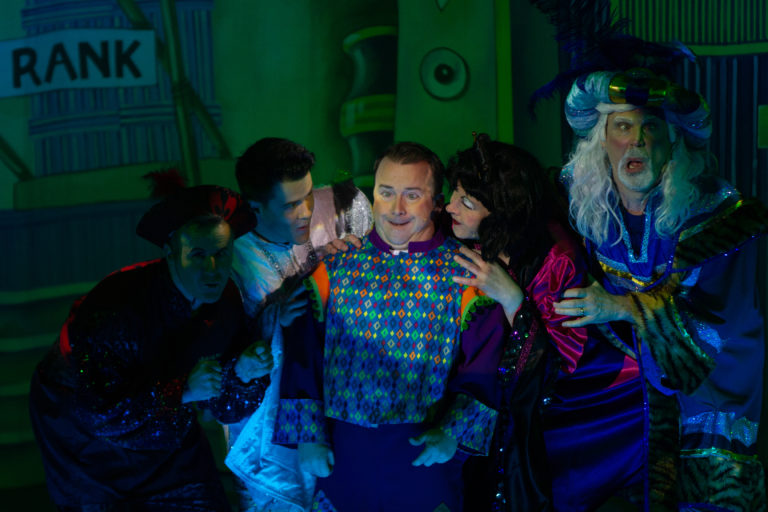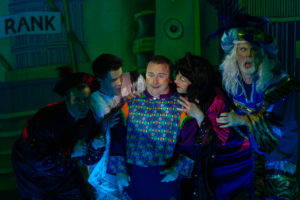 For all the yes-you-will and sharp characterisation, because this is panto,  a galaxy of entertainers is invoked. King Kong, Super Mario Bros and Frozen are among the many to populate this oriental empire.
A niggle? The relentless product placement. The companies referenced are many and while their investment helps to carry the show, the plugs are overdone to the point of irritation.
A joy? The absolute filth of the adult jokes delivered in such a way that the smallies who danced joyfully in the aisles will never guess why Mum and Dad were laughing so hard. Oh yes, you were. The writing is ripe, and whip smart. Get a seat while you can on www.uch.ie into January 5.