2019 was a golden year for live music in Limerick. Venues in the city, UCH, Lime Tree Theatre and Dolan's, all reported healthy audience numbers for a varied choice of shows. City centre venues The Record Room and Pharmacia gave space for the new and upcoming, and a few old favourites.
New development Live at the Docklands, with its capacity for thousands, has opened up the possibilities of what level of acts can be attracted to the city. Here are some of our favourites, this year captured by some of the city's finest photographers.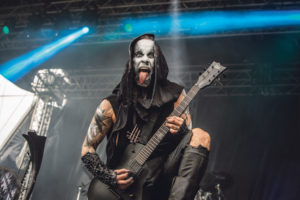 Metal at the Castle
Metal bands Behemoth and Amon Amarth rocked King John's Castle on a Monday night in June in front of a huge crowd who were treated to loud and epic shows played in a positive, party atmosphere in the setting sun over the Shannon River.
Sinead O'Connor
A spectacular show from Sinead. Her haunting version of 'I Am Stretched on your Grave' was performed a cappella and you could hear a pin drop in Limerick Milk Market where over a thousand fans were held rapt by her world class talent.
Docklands
DOLANS Presents stepped things up another gear for the June bank holiday weekend with three gigs at the 3,000 plus capacity marquee on Dock Road. Madness brought the nostalgia and the Mid-West rudeboys showed up in style. Jenny Greene and the RTE Orchestra brought classic club bangers with a posh makeover. The Coronas rocked the Sunday night crowd on a June date so windy and wet, the show almost didn't happen.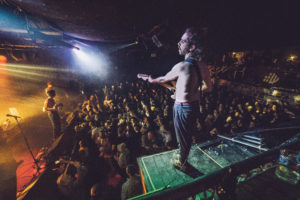 Fontaines DC
Played Dolan's Warehouse in February for Seoda Shows. The band have the energy of The Fall with songs rooted in Dublin city. They rocked the Warehouse with a mesmerising intensity on stage and a bunch of irresistible indie punk tunes that will stay buzzing around in your head for days. Now gigging in much larger venues, that Warehouse show may never happen again.
What were your gig highlights?
Who would you like to see perform in the city in 2020?
Get in touch at [email protected]