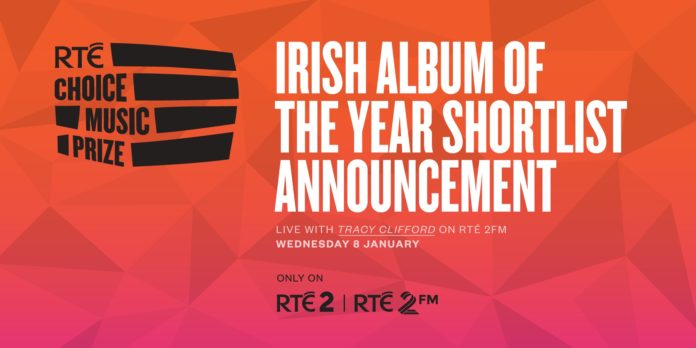 THE Choice Music Prize shortlist for Irish album of the year was announced this Wednesday 8.
The shortlist of ten albums from hundreds of Irish releases in 2019 includes the likes of Mick Flannery, SOAK, Fontaines D.C. and Lankum.
One surprising omission from the shortlist is the Grammy nominated album 'In The End' from The Cranberries which the band completed and released in 2019 to honour the passing of their singer Dolores O'Riordan.
No joy for other Limerick acts in the final ten shortlisted in a year that saw acclaimed album releases from Casavettes, Paddy Mulcahy, Whenyoung and The O'Malley's to name a few.
Limerick mastering studio Wav Mastering worked on the album Grim Town by SOAK released on Rough Trade Records which is among the ten nominees for 2019. Richard Dowling also mastered two previous Choice winning albums, SOAK's 2015 breakthrough album 'Before We Forgot How to Dream' and Jape's album 'Ocean of Frequency' from 2011. The Limerick based studio has mastered six nominated albums so far.
The Irish Album of the Year award is chosen from a shortlist by a panel of twelve Irish music media professionals and industry experts.The overall winner will be announced at a live event at Vicar Street, Dublin on Thursday March 5.
The shortlist of albums is –
Daithi – L.O.S.S. (Strange Brew);
Mick Flannery – Mick Flannery (Rosaleen Records);
Fontaines D.C. – Dogrel (Partisan Records);
Girl Band – The Talkies (Rough Trade Records);
Jafaris – Stride (DFL);
Junior Brother – Pull The Right Rope (Strange Brew);
Lankum – The Livelong Day (Rough Trade Records);
Soak – Grim Town (Rough Trade Records);
Maija Sofia – Bath Time (Trapped Animal Records) and
Sorcha Richardson – First Prize Bravery (Faction Records)