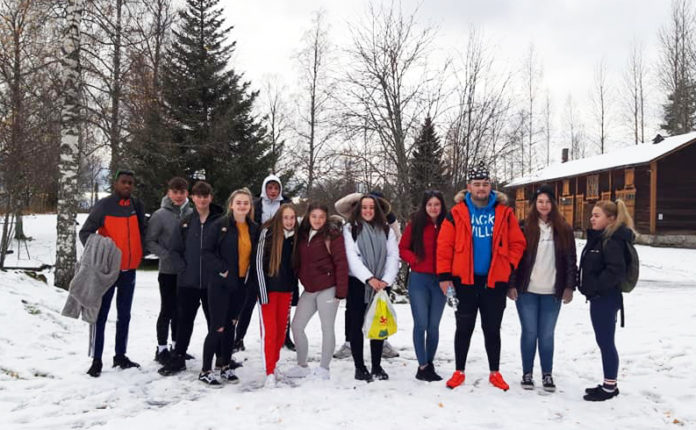 AN intrepid group of young people from Limerick Youth Service (LYS) recently returned from an unforgettable adventure to the Finnish city of Kuopio.
The teenagers, who are members of LYS' Northside Youth Space, were in Finland for the concluding part of YELL Yhdessä, an international youth exchange between LYS and Kuopiob Kaupunki.
"YELL stands for Youth Empowerment Looks at Limerick while Yhdessä is the Finnish word for together hence, YELL Yhdessä," explained Stacey Lyons of LYS.
"The youth exchange focused on leadership and the involvement of young people in their local community as well as capturing and promoting the positive contribution of young people," she added.
YELL Yhdessä is an EU Erasmus+ accredited international youth work programme that is supported by Léargas.
As part of the youth exchange Limerick teenagers took part in a variety of workshops that focused on leadership, community and the role of young people in shaping their futures.
"We also experienced various features of Finnish culture such as their famed cuisine which included a Nordic BBQ with reindeer," said Stacey, who was keen to point out that Rudolph is still quite safe.
The young people also experienced some of Finland's favourite sports such as ice hockey, snowboarding, skiing and pesäpello, which is similar to baseball.
She said that the Limerick teens were excellent ambassadors for LYS and Limerick and participated and took the lead in many of the workshops.
"The youth exchange was an amazing experience with many of our group still talking about and planning to return in the near future".
International youth work is a key feature of LYS strategic plan and offers young people an opportunity to experience different cultures and traditions while sharing aspects of their own.