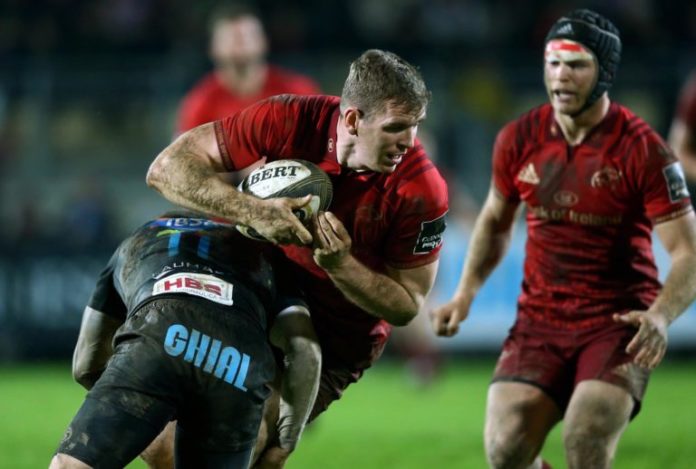 Paris is Munster's destination this Sunday as they face Racing in the fifth round of the Champions Cup.
After drawing with the French side at Thomond Park, Munster will need to take somting from the game this weekend if they are to harbour any chances of progression from the pool.
However, after some positive performances against the French giants in recent years, Munster centre Chris Farrell is confident of causing the upset this weekend.
Watch the interview with Farrell in full below.
The post WATCH: Chris Farrell "certainly confident" ahead of Racing trip appeared first on Sporting Limerick.