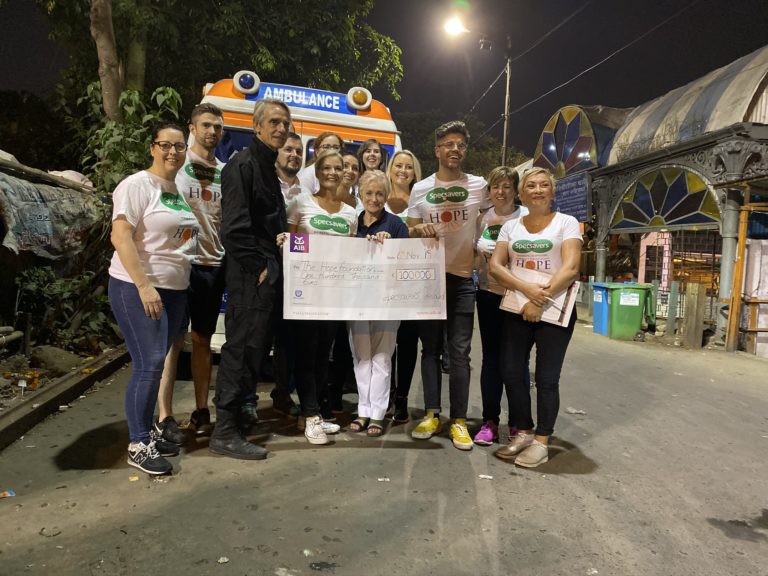 Specsavers Ireland raised €100,000 in aid of their charity partner, The Hope Foundation.
Specsavers stores across Ireland hosted fundraising bake sales, raffles, table quizzes and golf classics throughout the year to raise funds in aid of the charity.
All the monies raised will go towards the running of the eye clinic in Hope Hospital Kolkata.
Sinead Clohessy of Specsavers said: 'I am so thankful to the staff of Specsavers Limerick stores and all our customers who made such generous contributions in aid of this well-deserving charity throughout 2019.
"In Ireland, we have access to excellent eye care but many people in Kolkata are not as lucky, making it vital that we do all we can to improve their eye health services. We have big goals for the year ahead and hope that we can continue to raise much-needed funds." she added.
At the end of 2019, a team of 10 from Specsavers travelled to Kolkata alongside The Hope Foundation where they spent a week providing vital eye care to the street and slum communities.
Over 1,500 eye tests were carried out, benefiting people across slums, schools, hospitals and rural villages in the region, with over 1,200 pairs of glasses dispensed to those who were tested.
The team also visited the Eye Clinic at the Hope Hospital, which Specsavers funds annually.
The Hope Foundation Ireland is a registered Irish charity working with street and slum children in Kolkata.