MAJOR development plans of a 50-hectare site around Colbert Station are on the right track to deliver new living and working opportunities in the city centre.
This Monday the Land Development Agency, Limerick City and County Council, the HSE and CIÉ signed a Memorandum of Understanding for the creation of and implementation of a masterplan for a brownfield mix-use site at the Colbert Station area of the city with living, working and leisure spaces.
Sign up for the weekly Limerick Post newsletter
The project is expected to be "transformative" for Limerick City centre with the potential to deliver very significant living, office and leisure space adjacent to its main transport hub and a HSE facility and accompanying lands.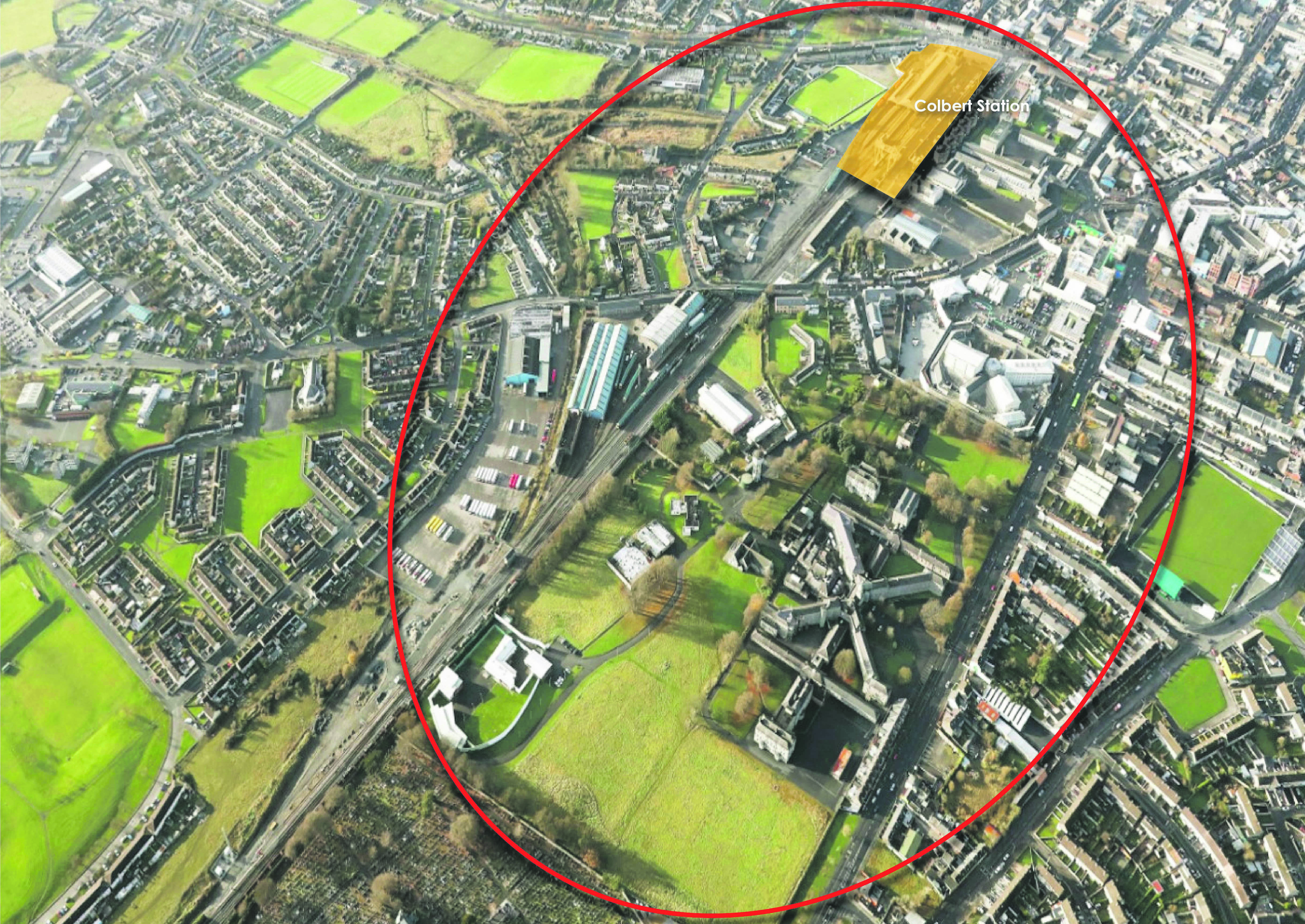 "The collaboration provided by stakeholders to date bodes well for the advancement of a sustainable, compact and affordable development for Limerick City centred around the existing rail and bus hub. We look forward to enhancing the initiative and engaging with the public throughout the process," said Land Development Agency (LDA) chief executive John Coleman.
Mayor Michael Sheahan, considers this week's announcement as a very important first step in the development of Colbert Station.
"Limerick is one of the most affordable places to live in Ireland and the significant investment put forward by the LDA to fund the design review and master-planning process will ensure that itremain so," he said .
Meanwhile, Labour Party TD, Jan O'Sullivan, took the view that this now is an ideal opportunity to get the first Affordable Rental development in Limerick.
"The land is all in State ownership and I believe there is a suitable site within it to provide homes for families of different sizes and different incomes to rent in the city centre with long-term security bringing life and activity back to this part of town," Deputy O'Sullivan commented.
"This is a great opportunity that must be got right; the next step is outline plans and public consultation.  I hope people will engage and that there will be real collaboration with the public to get the best possible outcome for a lively and sustainable city."
According to council chief executive Pat Daly, the advancement of the 50-hectare site represents a hugely transformative development for the city centre.
"Recruiting best in class international experts will, in conjunction with the capabilities of existing stakeholders, ensure that this project truly delivers a 21st Century urban community," Mr Daly concluded.