THE Vanbrugh, comprised of violinist Keith Pascoe, violist Simon Aspell and cellist Christopher Marwood, welcome regular guests pianist Michael McHale (top right in photograph) and double bassist Malachy Robinson on tour.
Together, these five make for a remarkable ensemble, each musician in demand as a top soloist in their respective disciplines and independent careers.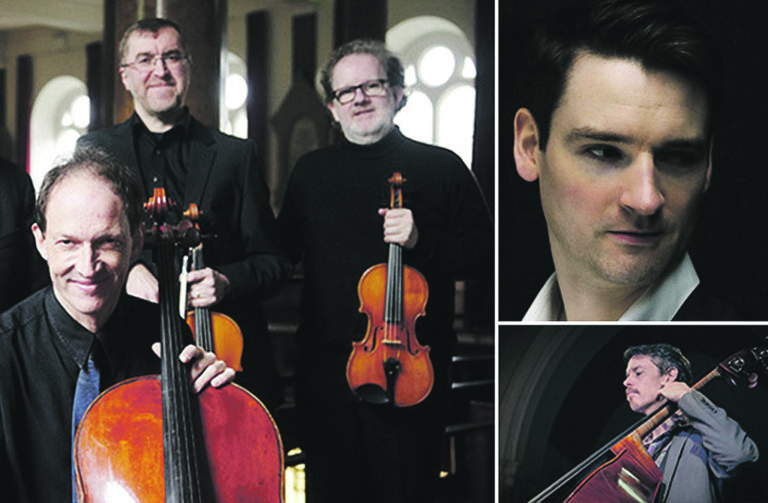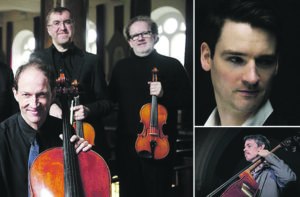 Limerick's Belltable is on their itinerary for performances of two fine works in the chamber music repertoire. Mark the date of Saturday January 25 at 8pm for 'The Trout Tour', booking at venue manager www.limetreetheatre.ie
"Brahms' turbulent and dramatic 'C minor piano quartet' tells the tale of Brahms' love for Clara Schumann in one of the most powerful expressions of musical romanticism," reports cellist Christopher Marwood.
"The second part of the concert brings complete contrast with Schubert's 'Trout Quintet'. This is a perennial favourite amongst both musicians and audiences for its elegance, charm and beauty."
This Trout Tour concert is part of a seven venue tour funded by the Arts Council and the National String Quartet Foundation. Marwood is artistic and executive director of the Foundation, dedicated to fostering young string musicians.