Limerick Post journalist, Alan Jacques, joined General Election 2020 candidate Willie O'Dea TD, Fianna Fáil, on the campaign trail while he canvassed in Limerick City.
AFTER death and taxes, Willie O'Dea to top the polls at General Election 2020 is the only other certainty around these parts.
And after joining the perennial poll-topper out on the canvass this week it is clear that the Fianna Fáil man is as popular as ever in Limerick City.
About 20 ardent supporters went door-to-door with Willie around the Pennywell and Garryowen area of the city last Friday morning. The Limerick Post joined O'Dea out on his beat to find out what it is that makes him so popular.
Brian McDermott from Dooradoyle, who has been out canvassing with Willie since the start of his election campaign, gave us his view.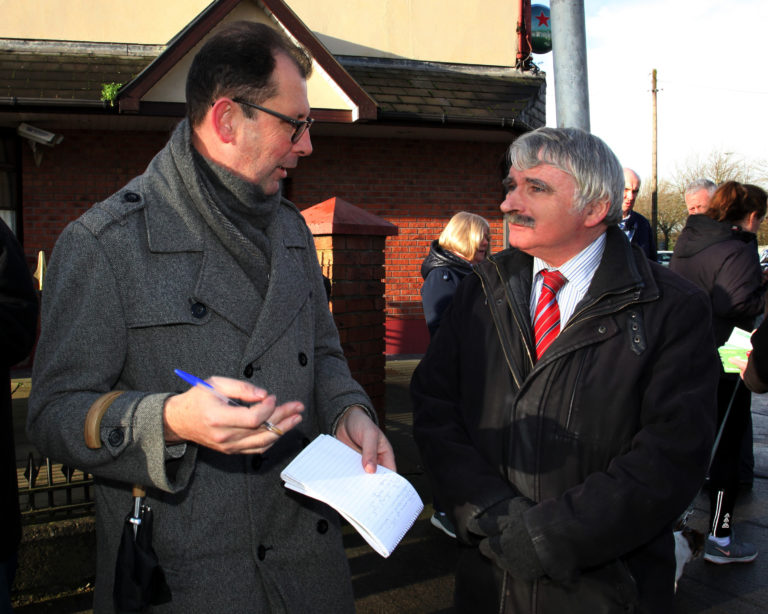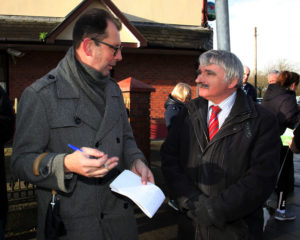 "He's always available to people and always responds. People are extremely pleased with him. He's a people's man; everybody says that. He's outstanding really," Brian added.
Fianna Fáil councillor Kieran O'Hanlon also believes it is Willie's approachability that sees him top the polls without fail.
"Willie is around in between elections when people need him. He's there for people on the local and national issues," Cllr O'Hanlon pointed out.
When I asked Fianna Fáil councillor Catherine Slattery what she thinks the secret to his popularity is, she had this to say, "He lives, sleeps and breathes Limerick".
One thing was for certain; I was among the converted, among Willie's flock.
There was almost a religious fervour in the air, like being amongst Jesus and his disciples in Galilee, I thought to myself.
I was going to find no naysayers here!
The support was unwavering.
"Willie is the most photographed person in Ireland. He is more photographed than any pop star. Every time he comes into my local people shout, 'Willie can I have a selfie?'" another supporter said.
Maybe they'd be more critical of the man on the doorsteps?
"How ya Willie! Keep looking after the pensioners," one lady hollers as we head up Pennywell.
"I always vote for you," her friend tells him.
"Why?" I asked.
"He's great for the Limerick people," she insists.
As I shadowed Deputy O'Dea on the doorstep in Sarsfield Avenue there is no mention of the worsening housing or health crises. Brexit, Willie tells me, hasn't come up once on the first week of the election campaign.
"Fine Gael are having a right pop at ye," I remind him as we leave one house.
"Nine years is a long time to be in government and blaming the other guys," he replied.
Willie eagerly tells me to have a look at his party's election manifesto, launched this week, with ambitious plans for affordable and social housing, and insurance breaks for the heavily burdened taxpayer amongst them.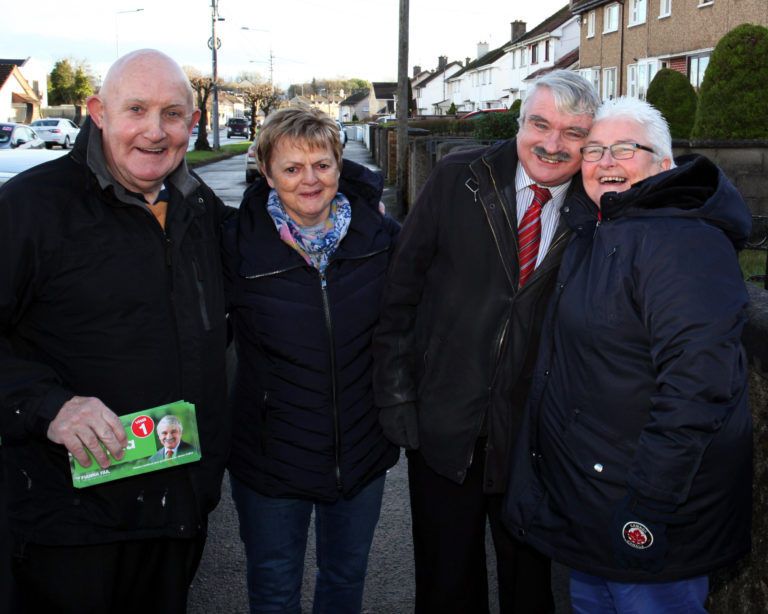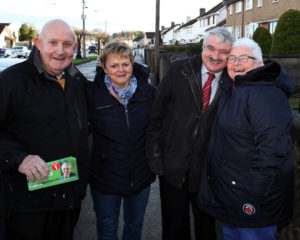 I am struck by the fact that Willie greets everyone by their first name as he makes his rounds and is invited in for tea at most houses en route.
He's almost like the Limerick Pope.
People thank him for work he's done on their behalf or ask if he can help with different issues in their neighbourhood. Fianna Fáil's doomed policies of the past seem long forgotten. This campaign is a far cry from that experienced by Willie and his fallen comrades on doorsteps back in 2011.
"You were almost frightened to knock on a door at the time. You were waiting to be told off. People who did tell me off apologised later on and even said they'd be giving me a vote," he claimed.
It is mostly pensioners we are meeting on the campaign trail at this early hour. Many of them still in their dressing gowns, up from their breakfast to answer the door.
I am reminded of the scene in 'Father Ted' where Fr Dougal is delivering milk and lonely housewives answer the door to him in the buff. I ask Willie if he's ever had a similar experience on an election canvass.
"I have met scantily-clad ladies, never in their birthday suit," he confesses with a glint of that much-loved roguish quality.
Further down the trail, Willie is getting fidgety as he waits anxiously for a call from RTÉ. He is due to meet reporters from the national broadcaster at the Treaty Stone to film a segment about the Limerick Constituency for their General Election coverage.
"There's only the one landmark," he says by way of explaining the agreed rendezvous point.
Besides yourself Willie! Besides yourself!
More Limerick Post General Election 2020 coverage.