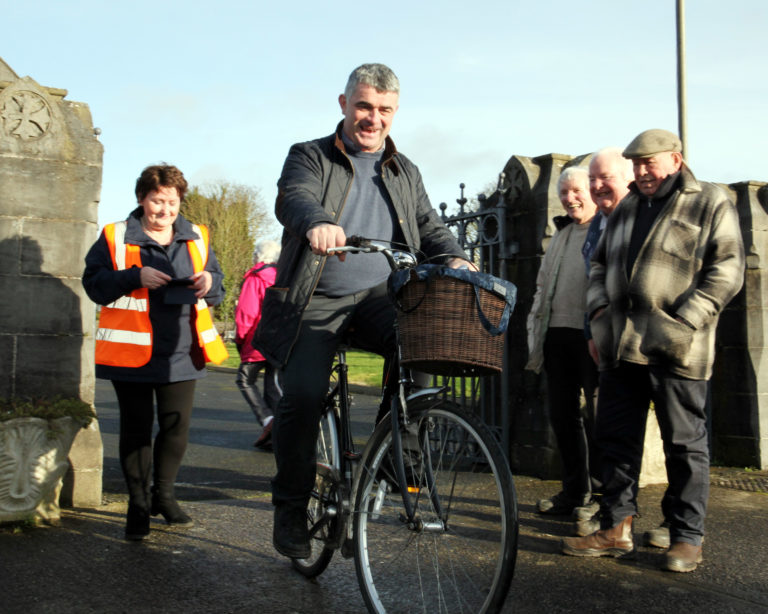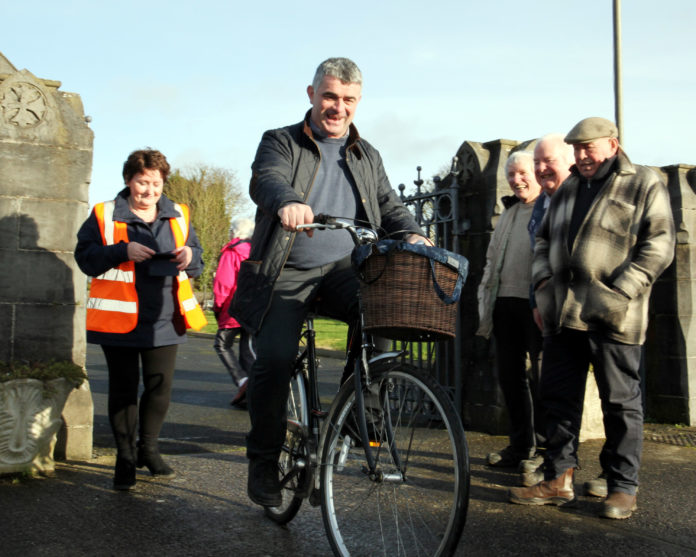 Limerick Post journalist, Alan Jacques, joined General Election 2020 candidate Cllr Richard O'Donoghue, Independent, on the campaign trail while he canvassed Bruff, County Limerick.
WE are deep in John F. Kennedy country to join Independent General Election hopeful Richard O'Donoghue on the campaign trail in County Limerick.
The Limerick Post joined Cllr O'Donoghue last Thursday out canvassing in Bruff, the ancestral home of the former US President.
We met up with the Adare-Rathkeale representative outside St Peter and Paul's Church where he is busy canvassing the saintly congregation after morning mass.
Richard might lack the panache of JFK, whose presence is very much felt on our walkabout in Bruff, but he proves equally charismatic and exuberant.
The county councillor is clearly well-liked out in these parts as everyone coming out of the church makes a beeline for him.
And if all those who have promised to vote for him actually do so, then this Independent candidate might just be the fella to shake things up out in the county come February 8.
He tells me he has had a "mighty response"  in recent weeks with housing, health and pensions three of the issues coming up repeatedly.
Cllr O'Donoghue is passionate about family, community and rural Ireland. Actually he seems passionate about most things and his enthusiasm is infectious.
He is full of vim and vigour.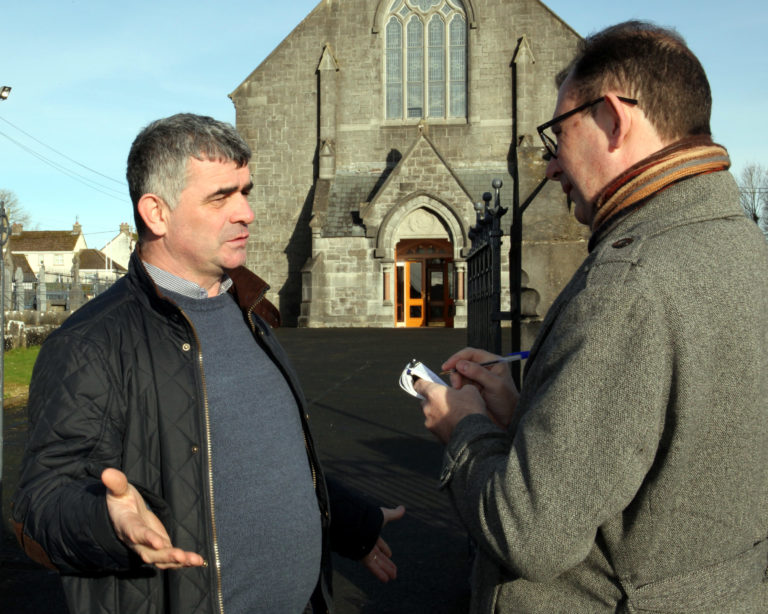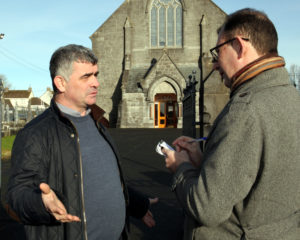 He spots local woman Ann Moloney coming out the gate of the church with her rothar and is off!
He wobbles off round the square on the bike before finding his stride and returns a few minutes later full of compliments for this two-wheeled machine.
"That's a lovely bike you have there. It's a fine bike," he enthuses joyously.
Richard isn't a man frightened of getting his hands dirty either. He has run his own construction company for more than 25 years and believes his strong business and community connections will enable him to continue working effectively for the people of County Limerick.
He is also a man who doesn't sit idly by when he sees a problem. He rolls up his sleeves to get stuck in and find a practical solution to the issue at hand. He also takes the view that one of the strongest assets any potential TD needs is "common sense".
His take on politics is often simplistic but one that has proved effective over the course of his six years as a local representative.
"I have been self-employed since I was 21. I am very active on the ground and have lots of life experience," he tells one man who is still unsure of how he is going to vote.
Independent councillor Brigid Teefy, who is out canvassing with Richard on her home turf, tells me he is being received very well locally.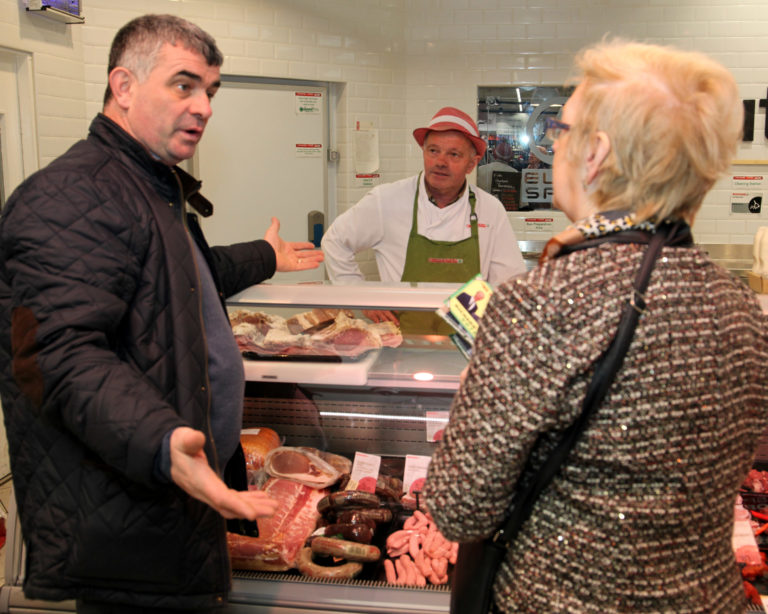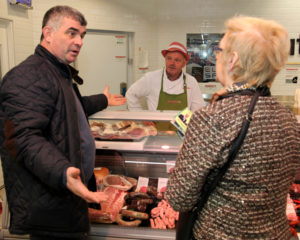 "He is doing very well. He is getting a great reception. Richard is very active. The mood out there is one of change and he could do very well," Cllr Teefy predicts.
With only three seats up for grabs in the County Limerick Constituency, it will be a tight contest. But if the level of enthusiasm for Cllr O'Donoghue is anything to go by, he could be there or thereabouts on the day.
We follow him into Jim Nagle's Eurospar on the Main Street where again I am reminded of the late American President. Richard could almost be JFK's country cousin. He is approachable and engaging and always speaks from the heart, which he has in abundance.
"I'm at home everywhere I go," he tells me as he greets people in the busy supermarket.
Butcher Sean Tracey is full of praise for Cllr O'Donoghue.
"He's a good man. Whether you need a trench dug or hedges taken away, Richard is always the first man along with the digger," he insists.
"Leave no one behind," Richard replies.
One lady also spoke of how the local politician helped the local football team get a new pitch.
"Richard came along with his digger and dug up the ground, which allowed us to seed the pitch and to fundraise to get the rest of the work done ourselves," she recalled.
Cllr O'Donoghue believes a new approach is now needed in politics and with it a new voice for County Limerick. He describes much of the current government policies as "bureaucratic bull" and feels there needs to be reinvestment in rural Ireland.
"All the political parties' election posters are printed in Dublin. All mine were done locally, which helps the local economy. If everyone took this approach jobs would be created.
"We keep getting them in Dublin telling us what to do, when what we want is a local voice to get them to listen to us up there and hear what it is we really need," he concludes.