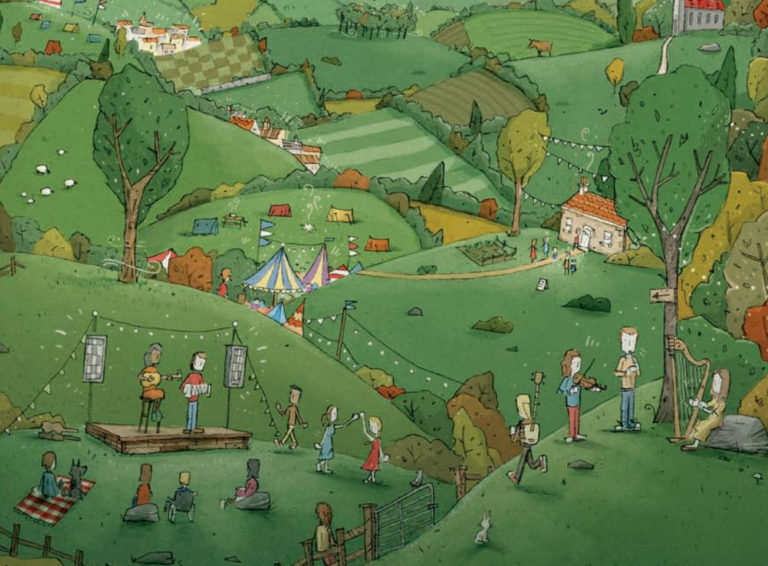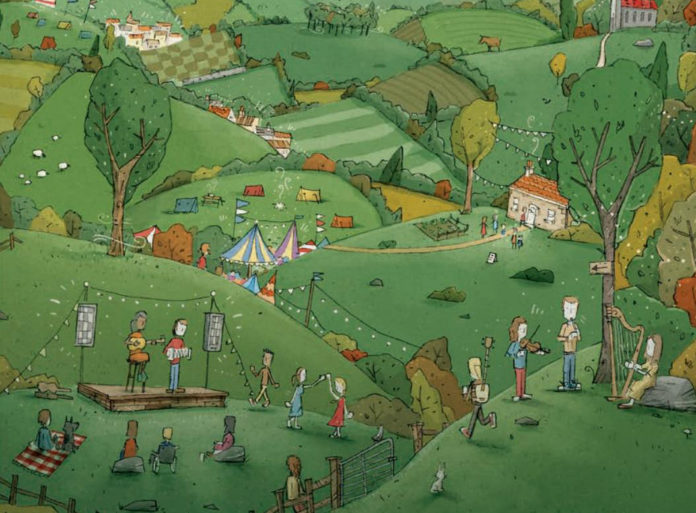 AIMED at kids from three to seven, Tradoodle is a one day event of music, dancing, singing, puppet forest creatures and dreaming up your own yarn. The reviews are in and even the adults are getting a kick out of all the fun and enjoying some fine Irish music.
Tradoodle is a Ceol Connected production. Limerick Post talked to its founder Thomas Johnston.
Thomas is a whistle player and uilleann piper. He studied at The Irish World Academy of Music and Dance and created Ceol Connected aiming to find a fun, creative way to introduce children to the world of traditional arts.
"My heart and my soul is in the traditional arts world."
"I wanted to work with a range of different artists embracing other art forms."
Thomas has a strong connection to Limerick and studied at the university for nine years, working and researching.
"We were the guinea pigs, the first year of the BA in Irish Music and Dance. That's where it all began. I would have spent quite a lot of time in Dolan's and Nancy Blake's playing sessions with Brid and Niamh Dunne (now playing with Beoga),"
"I wouldn't be doing this today if it wasn't for that time spent in The Irish World Academy of Music and Dance."
Ceol Connected projects now tour nationally and Tradoodle coming to Belltable this Saturday is a particularly ambitious undertaking.
It features multiple activities for a range of young ages (three to seven years old) with trad at its heart.
"I imagined it as a travelling circus where a group a great artists would travel to venues around the country and put on this one day festival for family audiences."
The shows include Feet to the Beat with Liam Scanlon; Singing Into Spring Song Workshop with Eithne Ní Catháin (Inni-K); Creative Creatures with Jo May for three to five years age span; Wonderful Woodland Shadow Puppetry Workshop with Emma Fisher; Spin A Yarn Storytelling Workshop with Aideen McBride; Treetop Tunes Session led by Maeve Moynihan and finally all culminating with The Whistleberries in the treetops for a Treehouse Session where a toe-tapping, tale-telling, hip-shaking hooley awaits.
The music for the sessions is available on CD and many comments Limerick Post read from parents refer to kids loving the CDs and wanting to hear them over again. Even the parents enjoy the music when the kids are not in the car.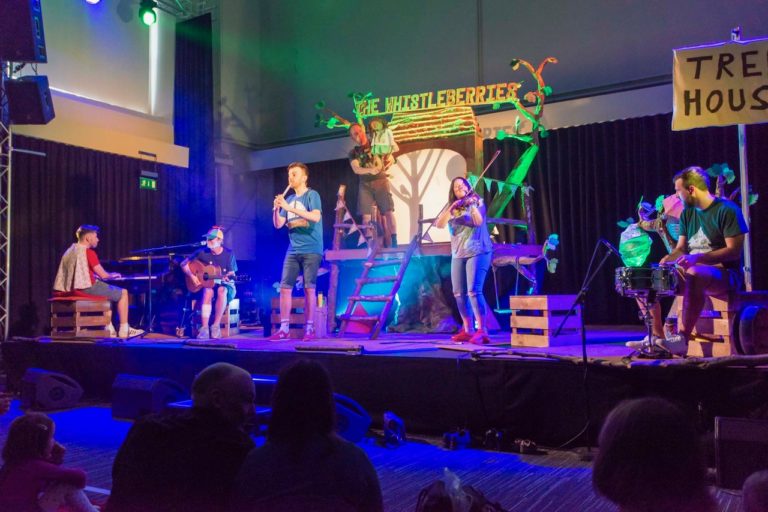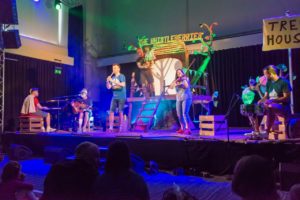 "That is the hope. We truly believe that children, regardless of how old they are, deserve the highest quality artistic experience. It is certainly not about dumbing things down.
"So I bring together some of the best traditional musicians that I can find to create top quality music experiences for those children. Ultimately the adults enjoy it just as much."
All these workshops are accessible to kids who have no experience of Irish music or dancing and are geared to specific ages.
The facilitators meet the kids where they are at and there are opportunities to sing along and dance along.
There are workshops to make your own forest creatures while others write stories, spinning yarns. For the children the music is connected to the puppetry which in turn is connected to the storyline creating the an arc for the whole family.
The germ of the idea for Tradoodle came to Thomas from a friend with very young children. He complained to Thomas that there were very few places for very young kids to engage with traditional music and arts, being too young for formal music classes and way too young to be in a pub hearing trad music.
For kids under seven, Tradoodle is that music and arts festival.
Tradoodle from Ceol Connected happens at Belltable from 10am this Saturday February 8.