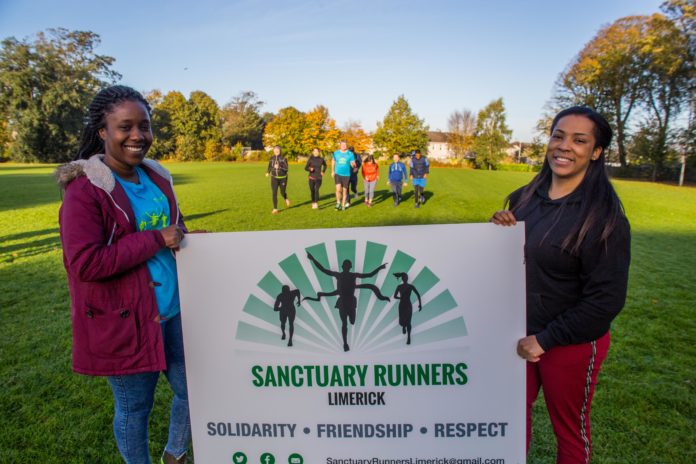 Sanctuary Runners Limerick are back running every Monday evening and Saturday afternoon for 11 weeks training in the lead up to the Great Limerick run starting February 17th. Everyone is welcome to come and find out more about the group on Monday, 17th, meeting point at the McGuire Pitches car park in UL Castletroy.
Bringing together Irish people and those in Direct Provision on the one running team – the Limerick Sanctuary Runners -with the intention to run the 10K as a group in this years Great Limerick Run.
Sign up for the weekly Limerick Post newsletter
Founder of the Sanctuary Runners, Graham Clifford who works as a feature writer with the Irish Times and broadcaster with RTÉ Radio 1, said "Our initiative is about respect, solidarity and humanity. Sport is a great equalizer and when people are running together, shoulder-to-shoulder its then that conversation flows, smiles emerge and friendships build."
The Sanctuary Runners, which is a non-profit organisation run entirely by volunteers,  Gillian Fenton, Marketing Manager with the Lime Tree Theatre hopes members of the wider public will join the group again this year.
"Often people don't know how they can help people in Direct Provision. They don't know if and how they can meet with them and show their solidarity. This is a simple, uplifting and positive way of making that connection and showing how compassionate the people of Limerick are," she said.
To find out more about the Sanctuary Runners in Limerick visit SanctuaryRunners.ie or email us at [email protected]
For more information or to interview Gillian Fenton please call (087) 7840270
The Sanctuary Runners initiative is about solidarity rather than charity so we will never ask any of our members to fundraise or donate a cent.