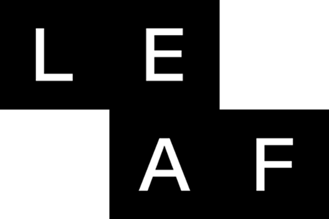 LIMERICK will move to its own beat later this year as leaders of the technological world join forces with electronic music pioneers to entertain audiences at a brand new festival.
LEAF, which takes place from September 10 to 13, will see a diverse line-up of world-renowned talent from DJs to gamers, influencers and computer experts firmly putting Limerick on the map for this international festival.
Some of the big names winging their way to the Treaty City for the festival include Modeselektor, a huge force in international electronic music. They will be joined at the Cleeves Factory courtyard by one of the godfathers of Electronic Music, 'the baron of Techno', Dave Clarke.
Another Cleeves event will be the huge Family Rave with Big Fish Little Fish on the Sunday morning of September 13. Get little feet dancing and big hearts racing is the idea for the appearance from these Glastonbury family rave pioneers in their first Limerick show.
Other luminaries Limerick bound in September for LEAF include Nialler9, The Chime Out Choir, the award-winning Banter sessions with music writer Jim Carroll and Manchester legend and cultural historian, Dave Haslam.
Leaf will also includes a fascinating discussion on Atari – Ireland's first tech success story and how its mid-west factory led to Ireland's tech revolution.
There will also be unmissable keynotes from Senior Vice President of Viacom Digital Studios Lars Silberbauer – the man who revolutionized brands like MTV and LEGO through global digital transformations – LEAF's resident Futurist Anne Lise Kjaer, and Head of Entertainment for FacebookVanesssa Bakewell.
Tickets are available through ticketmaster.ie and leaf061.com