'QUEEN of Technicolor – The Story of Maureen O'Hara' will stage at Belltable this Friday 21 on the 100th anniversary of the film star who was born on August 17, 1920.
The maker of this show is its performer. Actor Elaine O'Dwyer is from Old Pallas, County Limerick, who chose a sensible education training as a teacher before "going on to train as an actress, her true vocation, at the Guildford School of Acting, UK."
Elaine enters the movie star's story in 1971 with Maureen, age 51, looking back at events and film making in  her life. Memories are stoked by rifling through her quantities of memorabilia. "I spoke to people who were close to her. Maureen was a hoarder who kept everything, from old receipts to newspapers to programmes. Her whole life was in those boxes."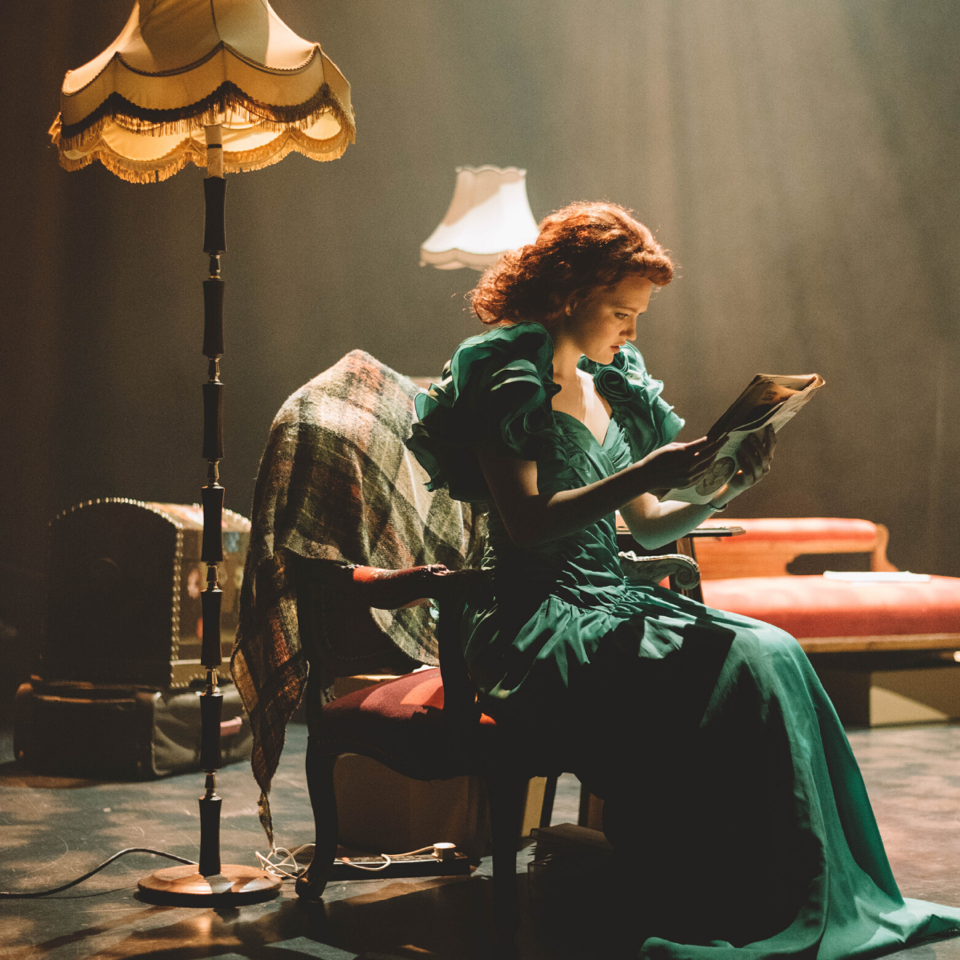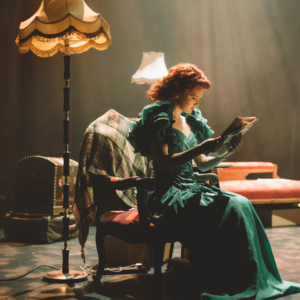 The vanity case in 'Queen of Technicolor' belonged to the star.
Interestingly, Elaine's looks are those of Maureen and vice-versa: "I have the red hair and pale skin." It was this superficial connection that first precipitated interest in the Irish born film star, and ultimately, fabulous respect for her resilience in Hollywood and the longevity of her career over decades.
"Growing up, I would not really have known much about her and would not have grown up with her films or anything like that." Maureen O'Hara's well publicised death in 2015 was another surprise, in that she had been alive all those years after a tumultuous life on and off screen.
"I found her autobiography 'Tis Herself on eBay. Whilst I was reading it I was hearing all about the outrageous things happening in Hollywood [#HarveyWeinstein, etc.] and it was like what was in those pages. Her story was so stark, so sinister, it really had resonance."
Best known for 'The Quiet Man', 'Rio Grande' and 'The Hunchback of Notre Dame', Elaine tells of Maureen's twisted relationship with director John Ford. Deified in Hollywood, he cast her in high profile movies. "He treated her in a terrible way, told her she 'couldn't act her way out of a brick sh*thouse' and even punched her at a party in Hollywood. Ford would make people cry on set. He had that  power, that mindset and people were afraid of and fearful of him.
"Look, I get emotional even thinking about it," she admits, as other accounts from 'Tis Herself float in the conversation.
Yet Maureen had the ability to define herself. She stood up and fought for her leading lady status, resisting the seductions and vilifications that were – are still? – an actor's lot.
"She had this vibrant and larger than life personality. The thing is, Maureen was a fighter and did not play the victim. Her attitude was to get up on the horse and she was always moving forward. She still came out positive and strong and had an amazing career with over   60 films. 'Queen of Technicolor' is very much a #TimesUp and #MeToo story," appealing across generations.
Booking for Belltable at venue manager www.limetreetheatre.ie