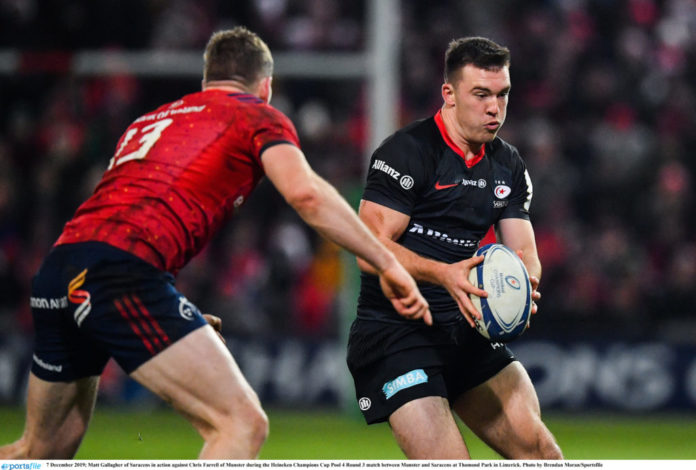 MATT GALLAGHER on a two-year deal is the very definition of a good get for Munster. With all the hubbub of the Six Nations, and the presence of RG Snyman and Damien De Allende in the same press release, it would be easy to forget Munster's acquisition of this player.
Would he be heading to Limerick next season if Saracens weren't getting relegated this season? Probably not. This signing is a product of timing and circumstance, but what know for sure is that Gallagher is Irish qualified through his Limerick grandmother and that he was and is a really highly rated player in the Saracens set up.
Say whatever you like about Saracens – and I've said plenty – but they do not keep duds on the books for very long and Gallagher's trajectory over the last few seasons would suggest that, in a different timeline, he could have been a key part of the Saracens set up in the next few seasons.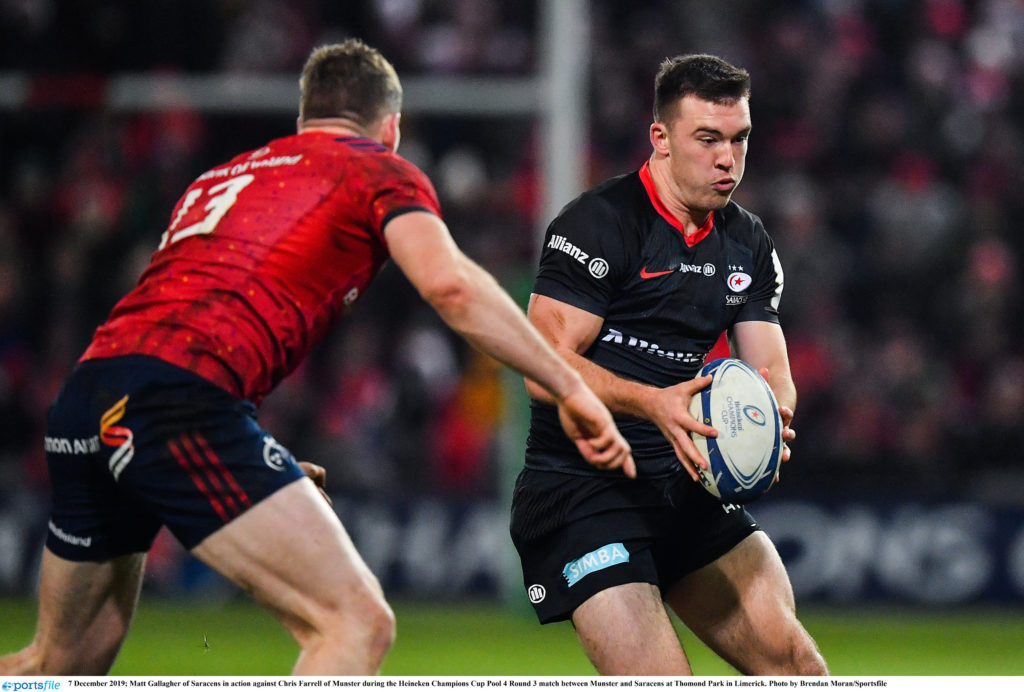 The signing of Gallagher on a two-year deal puts him beyond the next cycle of back three contracting in 2021 with the likes of Sweetnam, Haley, Wootton and Nash. The presence of Gallagher in that fullback slot as a specialist from next season will put pressure on Haley, in particular, as Munster look for guys who are capable of ascending to international level.
So what kind of player is Gallagher? I've watched him quite a bit this season for Saracens already as I prepping for the back-to-back series. He's really solid under the high ball positionally and technically. At 6'1″ he's quite solidly put together and that helps in the air and on the cover tackle, where he's got a pretty good completion rate just based on what I've looked at over the last few months.
He had a bad slip on transition against Marcus Smith last weekend against Harlequins but that's a rarity based on what I've seen. For the most part, he's very comfortable on all kinds of offensive or defensive kick chase. A lot of that comes with his excellent positioning on the edges of the backfield.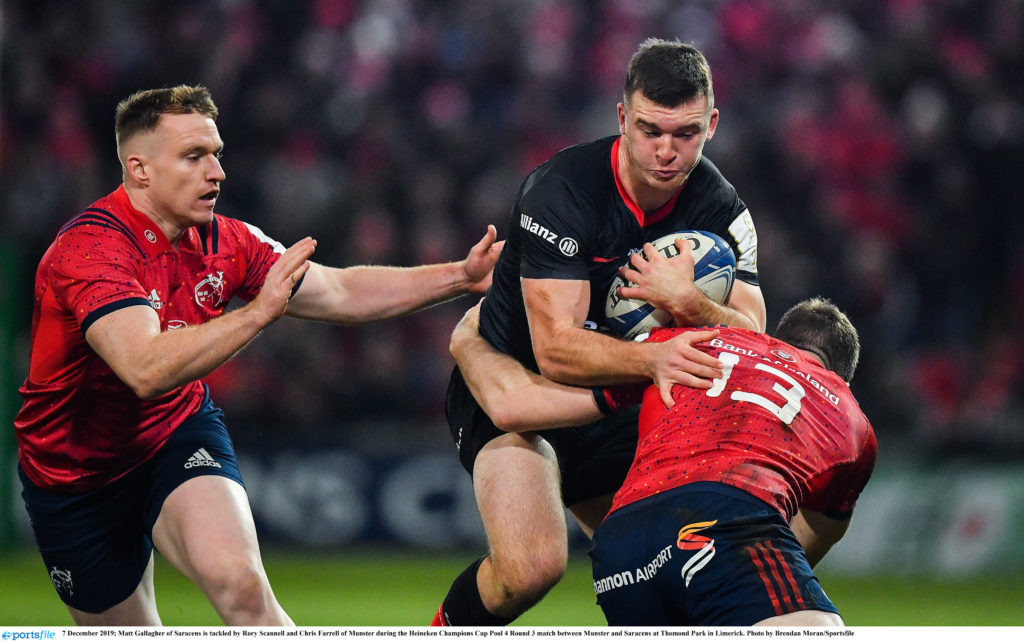 Saracens defensive system often means that the full back is a far edge defender in the primary defensive line and he's comfortable there too, especially when it comes to tracking back quickly and readjusting his position on the run.
That mobility is a large part of why Gallagher is such a player. He's got really good acceleration, great top-end pace and I'd class him as a power stepper. That leads into his best trait for me, which is as a deep-lying attacking asset. This kind of position – rolled back off a midfield pod of two – is where Gallagher is really dangerous.
He's really effective coming around the edge of an attacking screen because that's where his footwork and power step are most effective. If Munster want to do a lot of hitting off a strong midfield roll, Matt Gallagher has the step, power and pace to be a real option and a player that can score tries.
He's a really strong signing who could enter into the Irish conversation at full back quicker than you might expect given how strong his basics are. And having a Limerick granny doesn't hurt either.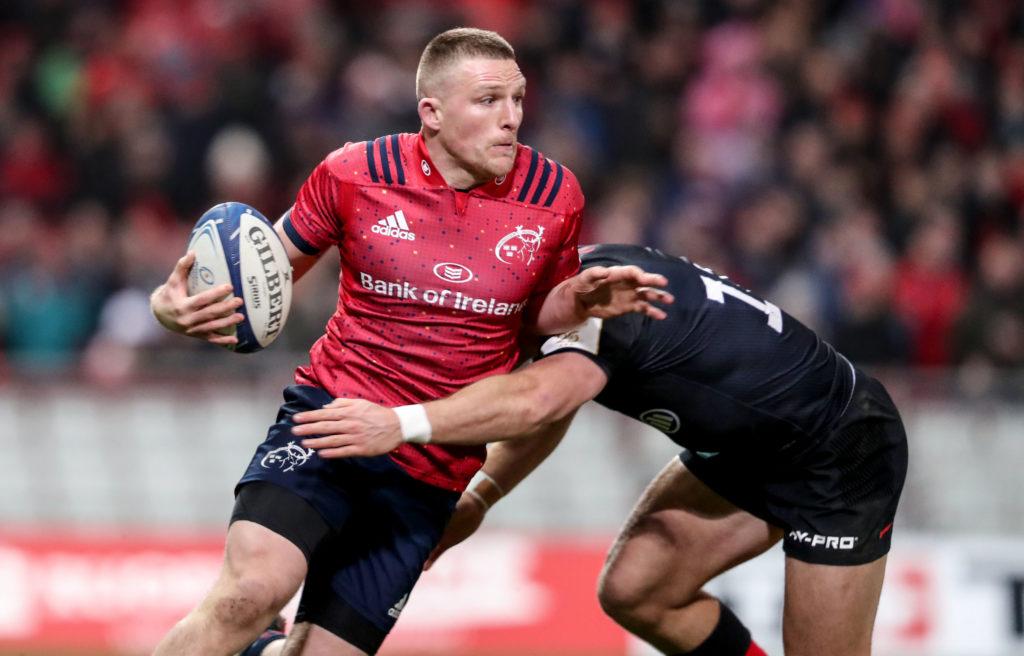 The post Gallagher signing is a very good bit of business by Munster appeared first on Sporting Limerick.