CONSIDER today's Ireland of fluctuating households, family life, homestead – or lack of it, our Direct Provision Centres and domestic refuges. Only now is the number of families with children forced to live in hotels and hostels cooling, with new supply opening out to the housing market.
What Theatre Lovett has done in re-imagining the opera 'Hansel and Gretel' is precipitate it into this day and age to amplify its resonance. An expanded cast has brought in more children. The visuals are stunning and when the children enter into the neon lit hotel, "a darkness on the edge" (sorry, Bruce!), we are in for a journey as entertaining as it is sinister.
It's intensely musical. Irish National Opera has booked its own orchestra and great singers – Amy Ní Fhearraig/ Gretel, Raphaela Mangan/ Hansel, Carolyn Dobbin/ Witch, Raymond Keane/ The Night Watchman. They come to Lime Tree Theatre this Saturday 29 at 8pm.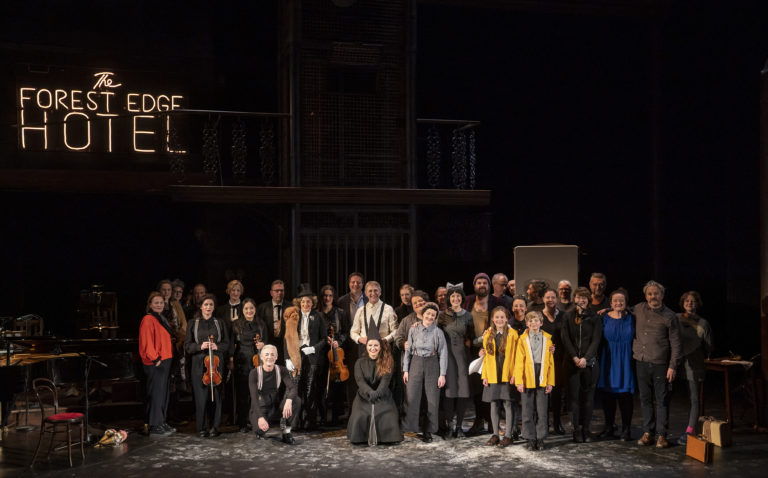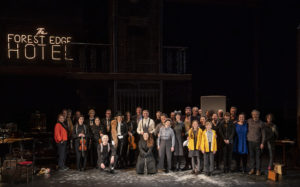 Artistic director with Theatre Lovett, Muireann Ahern tells Arts Page how this collaboration between the opera body, themselves and the classic Grimm fairytale began, set to music by Engelbert Humperdinck.
"It was Fergus Sheil, AD with Irish National Opera, who contacted Theatre Lovett, which is Louis Lovett and myself," explains Muireann. "He proposed it to us at the end of 2018 and we had worked with Fergus at the INO in the last three years."
A Vivaldi piece of theirs that went on to tour America to acclaim was influential. "Fergus came to see it and kind of knew our style. Then Abbey Theatre came in alongside as the third production partner, which was very fortunate as then we could premier there."
Theatre Lovett is quite the specialist in children's theatre and productions that appeal across generations. Shifting the story of disenfranchised children to a modern context intrigued and we as onlookers fall through the trap-door of invention.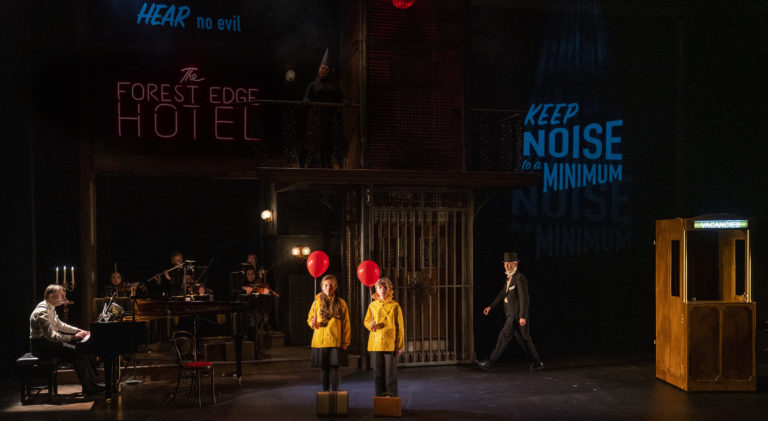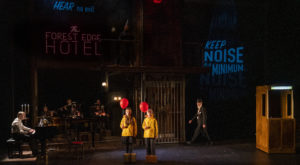 "The original tale is so very bleak and impoverished and those past times were difficult. We are living in a different age now." Muireann talks about children growing up in hotels and "we've all seen that child who is eating his dinner off the pavement. You know the story of the rich cooking the books?"
Together, the artists wanted to give the story a lighter touch. "We like to leave some space for the audience to think whatever they want."
Consider three locations for the drama, The Forest Edge Hotel, its Haunted Woods-House lounge and then a Wickedly Rich Kitchen. "The creative team were more than willing to collaborate and we had lots of chats.
"The INO orchestra was gathered for this production and we wanted them to be part of the picture. We have seven musicians and nine cast and we've done hair, make up and costume with the players".  Their being in character is vital to this vivid, adventurous storyboard.
Invited as conductor, Richard Peirson of the English National Opera and previously, Scottish Opera (eight years) leads from the piano keys. The artistic mission "is being willing to break down old boundaries . . . and it is great to have such playful collaborative muscle in the whole thing.  We like to look at this 'Hansel and Gretel' as a theatrical opera, one done in a very funny way."
Set and costume by Jamie Vartan, lighting by Sarah Jane Shiels, video by Jack Phelan, and Louis Lovett directs with Muireann.
Booking on www.limetreetheatre.ie