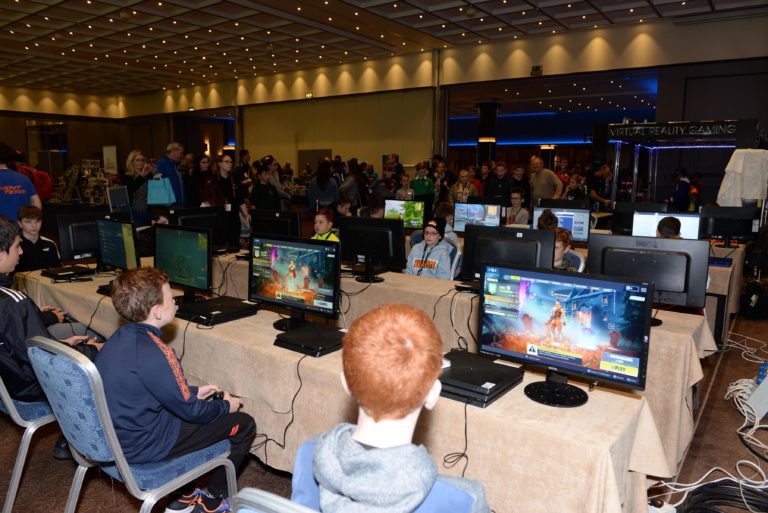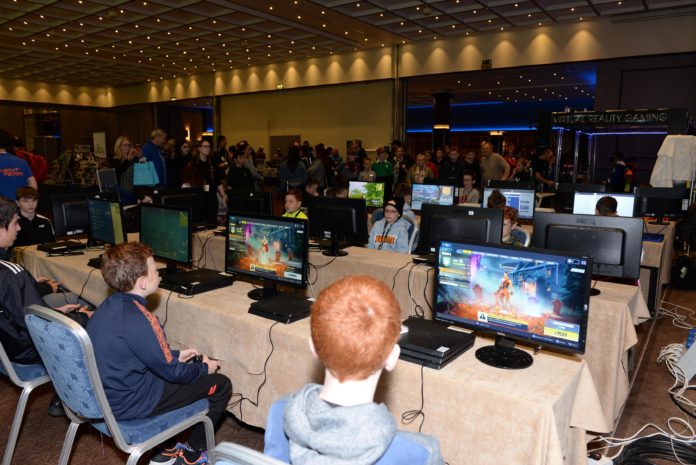 Limerick City is gearing up for its biggest ever video-game and YouTuber festival, with the return of GamerFest to Thomond Park Stadium this March 7th & 8th. After last year's hugely successful sell-out event, organisers have added more venue space and more gaming than ever before with 2,000 visitors expected from across the country.
Central to GamerFest 2020 will be the highly anticipated Battle Royale Zone, where visitors can enjoy a range of FORTNITE entertainment, including live stage challenges and Q&A's with leading YouTube stars. Also added for 2020 is the Nintendo Switch Area where visitors can get hands on with games such as Mario Kart 8 and Super Smash Bros throughout the course of the festival. Players can also test their skills in a range of tournaments including FIFA 20 and Tekken 7.
The GamerFest Live Stage, sponsored by CeX, will be buzzing with special guests with live-gaming action and crowd participation, while cutting-edge virtual reality gaming will also be available to experience.
The Retro Zone will also offer visitors the chance to take a walk down memory lane playing classic consoles like the Mega Drive and Atari. Also available to play are the massively popular Retro Arcade Machines, with each machine offering over 700 classic games to choose from.
Following last year's sell-out event, GamerFest founder Stuart Dempsey is looking forward to the biggest GamerFest yet. "After the success of GamerFest 2019, we've added even more space, more games and more entertainment for GamerFest Limerick this March."
GamerFest is supported by Trust Gaming and CeX and takes place at Thomond Park Stadium on March 7th & 8th. Tickets are available now from €14.95 at www.GamerFest.ie.