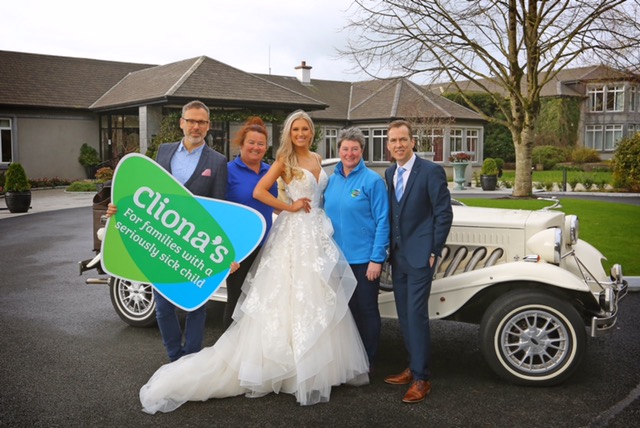 LIMERICK-based charity, Cliona's Foundation will benefit from funds raised at the Limerick Wedding Professionals 'Exclusive Wedding Fayre' which takes place this International Women's Day.
The free event will take place at Fitzgerald's Woodlands House Hotel in Adare on Sunday, March 8 but any donations made on the day will raise funds towards helping Cliona's Foundation continue providing financial assistance to families with critically ill children.
Wedding Professionals was set up to help couples find the best wedding venues and suppliers that provide outstanding products and services to the wedding industry in Limerick, the Midwest Region and Ireland nationwide.
Limerick native Michael Phelan, a professional wedding videographer at PVP Wedding Films, and Wedding Professionals founder said the aim of the Wedding Professionals is to "encourage couples to choose Limerick first and by doing so not only will you be supporting local enterprise, but you will also have the very best of suppliers who are familiar with your wedding location".
This 'Exclusive Wedding Fayre', in honour of International Women's Day, will be hosted by Richard Lynch of ilovelimerick.com and aims to take the confusion out of planning a wedding day by bringing together the most reputable local wedding venues and suppliers all under one roof.
Cliona's Foundation was set up by Brendan and Terry Ring, following the death of their daughter Cliona, from an inoperable brain tumour in 2006 aged 16.
Terry attended the launch of the Wedding Fayre at the Woodlands House Hotel and said, "We are honoured that Limerick Wedding Professionals have chosen International Women's Day to raise funds that will provide financial assistance directly to parents of children with life-limiting or chronic complex care needs across Ireland and to help with the non-medical expenses related to caring for their child. We will be there on the day and look forward to meeting all the couples and wish them every happiness for their future."
Limerick Wedding Professionals 'Exclusive Wedding Fayre' takes place Sunday, March 8 from Noon until 4 pm at Fitzgerald's Woodlands House Hotel in Adare.
For more info, email Michael at [email protected] or visit www.weddingprofessionals.ie.