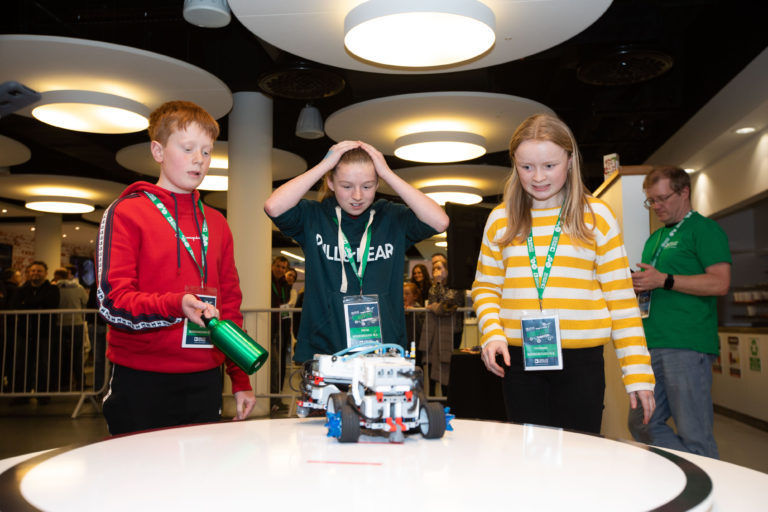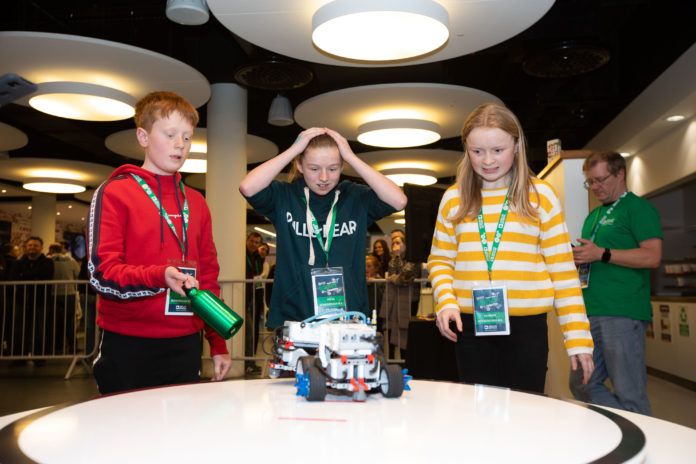 STUDENTS from St Patricks N.S Bruree wrestled their way to victory at the 6th Annual Analog Devices Primary School Robotics Competition which took place in Limerick this weekend.
More than 100 primary school students to battle with their self-designed sumo wrestling robots in a competition designed to promote science, technology, engineering and maths (STEM).
The hugely popular challenge attracted students from 32 primary schools across Limerick city and county and saw teams of 10 to 12-year-olds gather in Analog Devices on Saturday morning to build their own robots before entering the ring and pitting their robotic creations against each other sumo-style that afternoon.
Teachers, parents, family and friends cheered on the children during the tense and dramatic knock-out rounds. Not just judged on their robot's performance, the teams were also awarded points for teamwork as well as design and innovation.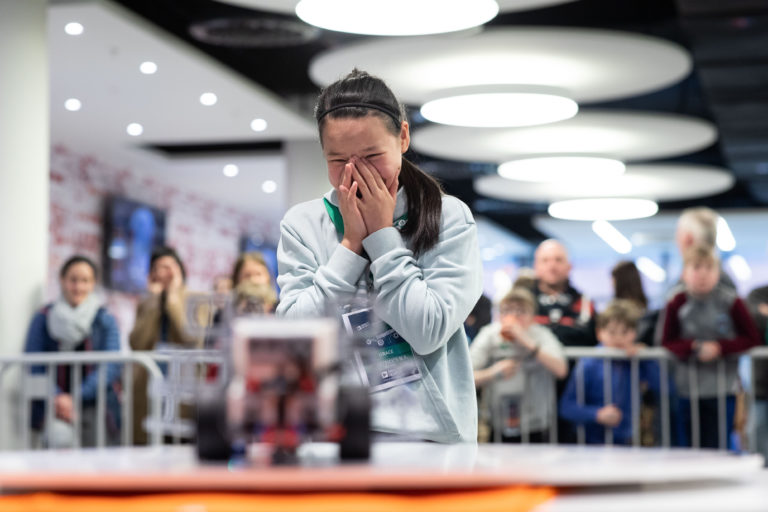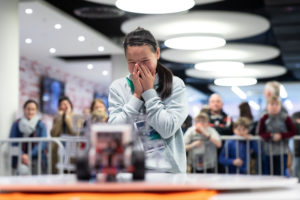 After a highly competitive finale, John Hayden, Grace Weaver and Jamie Heffernan from St Patricks N.S Bruree emerged as the 2020 Analog Devices Primary School Robotics Champions.  Gaelscoil Chaladh an Treoigh were runners up.
Now in its sixth year, the event aims to promote STEM amongst primary schools' students by giving them the opportunity to design, build and program their own robots.
Due to the popularity of the challenge, the company is running a pilot with primary schools in the Analog Devices office in Cork this coming March.
Brendan O'Dowd, GM Industrial Automation, Analog Devices said the event shows children that "science, technology, engineering and maths is fun and to encourage them to consider studying STEM subjects".
"Whether they realise it or not, today they have shown great initiative, teamwork and problem-solving skills while developing their STEM skills," he said, adding, "Who knows what little spark these competitions will plant for their futures? But students who work as a team toward a common goal are developing the skills required in the future."
The day-long competition started with an Advanced Robotics Workshop where teams of 3 or 4 students designed and built their own innovative robots for a sumo wrestling style competition. In the afternoon, each team played 3 matches as part of the pool stages with the top 16 teams going forward to tense and exciting knock-out rounds where the final points were allocated. At the end of the Final, the team with the highest points was crowned the overall winners.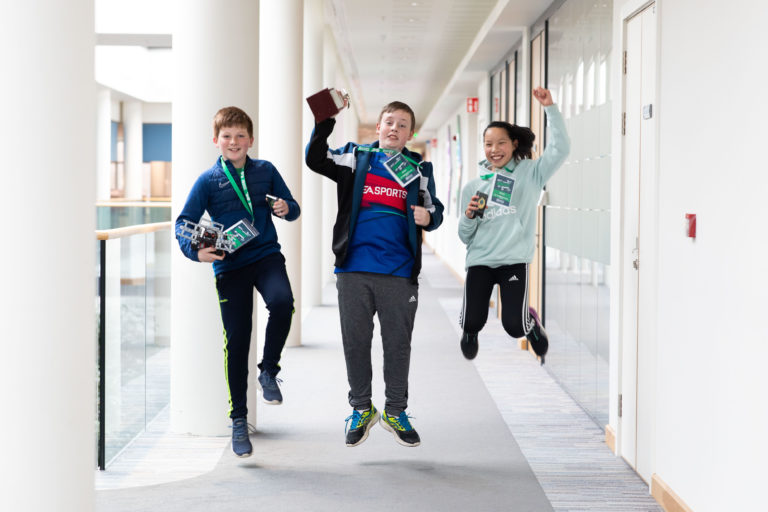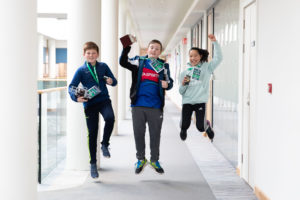 The competition was opened in December when Analog Devices invited all primary schools with more than 120 pupils in the Limerick city/county region to enter. Within six minutes of the registration process opening, all the places were filled.
Each registered school then received a robotics workshop designed for 10 to 12-year-olds. Almost 950 students were taught the basics of robotics, and each student worked to design, build, and test their own robot in a team.
The workshops were hosted by LearnIt on behalf of Analog Devices. Each team had to build a robot, using Lego Mindstorms technology and compete against each other for the school prize and to represent their school in the 2020 Analog Devices Primary Schools Robotics Final Competition.
Mervyn Horgan from LearnIt commented said, "Technology has become central to so many parts of our everyday lives from how we communicate to health and from transport to food production.
"This programme allows school-going children the opportunity to access and learn some of the basic principles behind all this technology in a fun environment and inspire them to continue with STEM subjects and be excited about the possibilities ahead''.