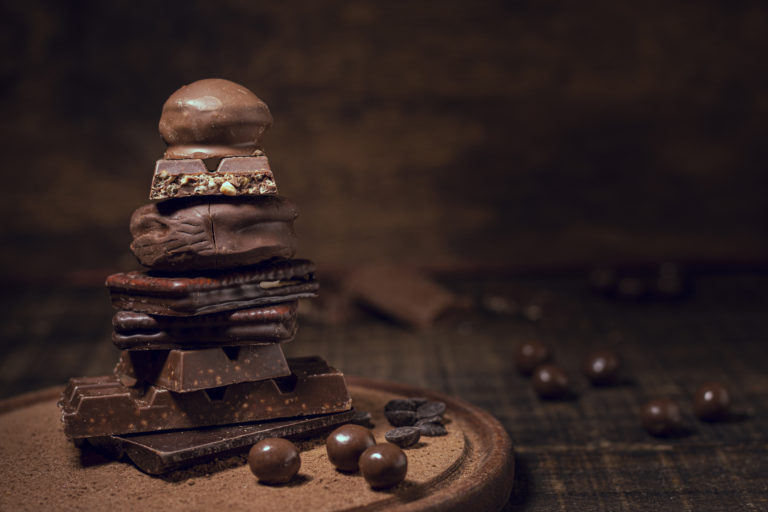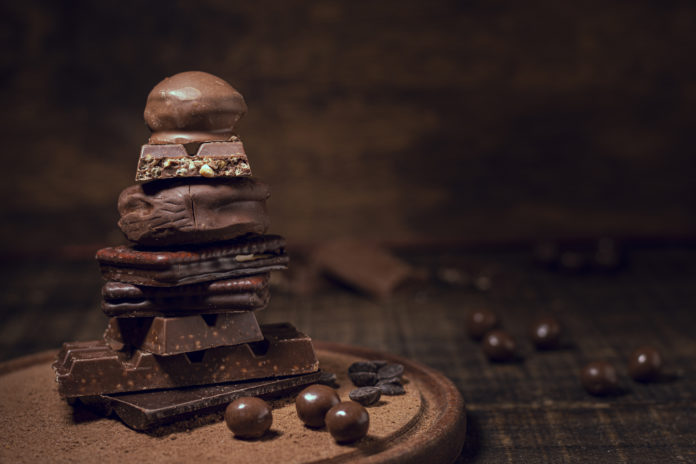 The plight of chocolate producers around the world is the focus for this year's Fairtrade Fortnight in Limerick.
Luis Miguel Garcia, a Colombian Fairtrade Coffee Co-op Manager gave a first-hand account of the importance of Fairtrade for his co-workers and their families to the assembled audience, which included the Mayor of the City and County of Limerick, head of Fairtrade Ireland Peter Gaynor and students from around Limerick.
Luis joined Fairtrade supporters from across Limerick and Ireland for the annual initiative, which features a programme of talks and community events aimed at promoting awareness of Fairtrade and Fairtrade-certified products.
Young people from across Limerick city and county were also a focus of the event as they displayed their posters as part of the Fairtrade Poster competition, which they created to help change the way people think about trade and the products on our shelves.
Speaking at the event, Mayor of the City and County of Limerick Cllr Michael Sheahan said: "The work of the Limerick Fairtrade Committee has been ongoing since Limerick became a Fairtrade City in 2005. More and more people are becoming aware of the need for ethical production of goods and become a lot more conscious of where products are sourced."
"I would also like to congratulate the entrants in the poster competition.  Through your efforts you are raising the profile of Fairtrade and the important work it carries out across the world."
Luis Miguel Garcia said: "It is very satisfying to know that all the achievements we get, goes directly for people that really need them. That is why I wake up every day to go and work with passion. We need to work as any other Company to be sustainable; for us sustainability is beyond economics; it's also environmental and social. It´s just that Fairtrade give us the tools to get there."
Chairperson of the Limerick Fairtrade City Committee, Dolores O'Meara said: "The focus is on Chocolate this year. Cocoa farmers are struggling. The World Bank considers the extreme poverty level to be €1.72 per day. The majority of cocoa farmers earn just 90 cent a day. In order to make a proper living wage they need €2.35 a day. Cocoa farmers get just 7% from each bar of chocolate that we buy."
"They need to get a better price for their cocoa beans and to sell more under Fairtrade terms. Fairtrade guarantees them a minimum price for their beans and it also gives them an extra payment called a Premium which can be spent on community projects like wells, schools, literacy classes, updating their farming methods. They depend on us to be 'conscious' consumers and to look for the Fairtrade logo when we shop!"
This event also saw the winners of the Limerick Fairtrade City Committee's Poster Competition for schools and community groups being announced.
Targeted at schools and community development groups, the Fairtrade Poster Competition 2020 winners are:
1st Prize: Vivienne OBrien Scoil An Spioraid Naoimh, Roxborough
2nd Prize: Emily Garrett Desmond College, Newcastle West
3rd Prize: Lucy Greenslade, Milford NS
Sr Rosetta Gray Award: Scoil An Spioraid Naoimh, Roxborough
Highly Commended Medal Winners:
An Mhodhscoil, Limerick: Lilian Harney, Rose Buckley, Aodhbha Wardle, Alice de Bláca, Michael Linnane, Liam Relihan
St Mary's Boys' NS Abbeyfeale: Shane Collins and Darragh Lyons
Knockea NS: Ben O'Dwyer and Julianna Ronan
Scoil An Spioraid Naoimh, Roxborough: Ruth Kirby, Isabella Slattery Coll and Hailey Lo
Milford NS, Castletroy: Beth Murphy and Faye Jerbert
Donoughmore NS: Aoibhinn Finnegan and Aimee May Ryan
Corpus Christi PS, Moyross: Kayla Vaughan, Sophie Butler and Emma Downey
Our Lady of Lourdes NS, Rosbrien: Shannon Stenson, Bernadette Corbett, Onuwa Amadi, Hassan Mamun, Hadia Diallo, Elizabeth Palkova and Caoimhe Okafar
Laural Hill Coláiste FCJ: Faye Nic Annadh and Aisling Muir