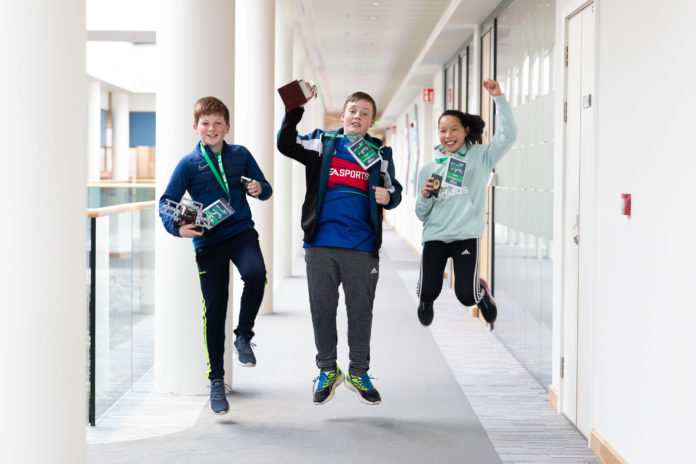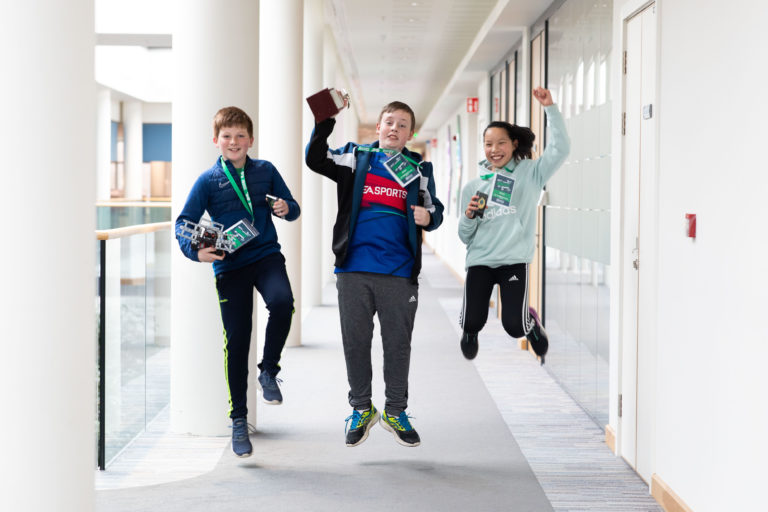 SCENES like those out of science fiction blockbuster 'Transformers' captivated young and old at the sixth Annual Analog Devices Primary School Robotics Competition last weekend.
Over 100 primary school students battled it out for the coveted title with their self-designed sumo wrestling robots in a competition designed to promote STEM (Science, Technology, Engineering and Mathematics).
But their could only be one victor, and it was the students from St Patrick's NS in Bruree that finally won out the hugely popular challenge, which attracted students from 32 primary schools across Limerick city and county.
Teams of 10 to12-year-olds gathered in Analog Devices last Saturday morning to build their own robots before entering the ring and pitting their robotic creations against each other sumo-style that afternoon.
Teachers, parents, family and friends cheered on the children during the tense and dramatic knock-out rounds. Not just judged on their robot's performance, the teams were also awarded points for teamwork as well as design and innovation.
After a highly competitive finale, John Hayden, Grace Weaver and Jamie Heffernan from St Patrick's NS Bruree emerged as the 2020 Analog Devices Primary School Robotics champions. Gaelscoil Chaladh an Treoigh were runners up.
The robotics competition was established six years ago by Analog Devices to promote STEM amongst primary schools' students by giving them the opportunity to design, build and program their own robots. It encourages teamwork, creativity and facilitates learning STEM principles in a fun environment.
"Our goal is to show children that science, technology, engineering and maths is fun and to encourage them to consider studying STEM subjects.  Whether they realise it or not, today they have shown great initiative, teamwork and problem-solving skills while developing their STEM skills," said Brendan O'Dowd, GM Industrial Automation, Analog Devices.
"Who knows what little spark these competitions will plant for their futures? But students who work as a team toward a common goal are developing the skills required in the future."
Due to the popularity of the challenge, the company is running a pilot with primary schools in the Analog Devices office in Cork this month.