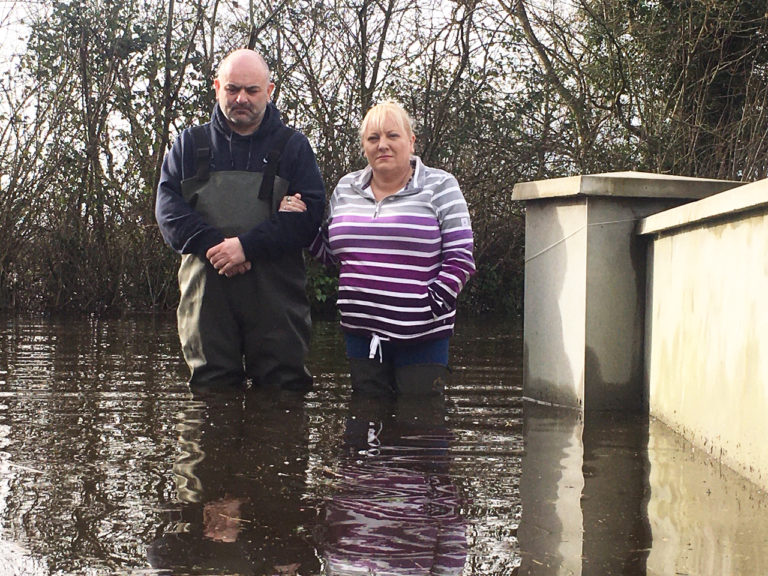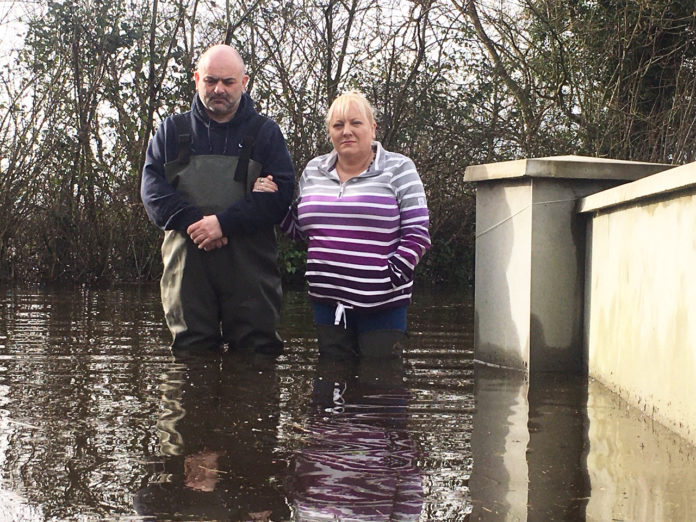 A COUPLE whose home is marooned in the centre of a mile-wide flood will not move to temporary accommodation for the sake of their son, who has autism.
The relocation, which would likely last for weeks, would be overwhelming for David and Shirley Mulcahy's son Alex who has complex needs and requires round the clock care.
Their house in Springfield, Clonlara was built on a steep incline and while it is not likely to flood on the inside, it has been completely cut off from the local road network.
In 2016, when the area was last hit by flooding, they and their two children were evacuated to a hotel, but the experience was too much to bear for Alex.
Like some of their neighbours, they have asked with Clare County Council and the government to buy them out, or relocate them to another house.
They were previously informed they do not qualify for the government's €2 million voluntary home relocation scheme, operated by the Office of Public Works, and set up to help those in flooded communities.
Wading through the floodwater, Ms Mulcahy said: "We have substantial water flowing into the property, it's rising constantly. We were told we didn't qualify for home relocation because, apparently, we are not flooded."
"I'm not sure I understand…this is clearly flooding," she said.
"It's dirty filthy water, it's destroying our property and interfering with our lives. It's just a nightmare."
Their nearest neighbours have been evacuated to a hotel, but the Mulcahy's said this is not an option for them as it would upset their youngest son too much.
"We were offered evacuation, but that's not really as simple as it sounds. There's a whole upheaval of your life, and we have a 14 and a half years old who has autism and other complex issues," she explained.
"He has high anxiety, and he does not do well if he had to move into a strange environment, like a hotel. We tried it before, but we have no choice this time."
They've have had to rearrange or cancel their son's many weekly appointments.
"It's a nightmare. We are trying to sleep at night, we're listening to the rain, lying here, and we know there is very few people around."
"We are on a moat, on an island a mile around, and we just don't know day to day what's coming."
She praised Clare Civil Defence and Clare County Council for doing their best to stave off the floodwaters from homes and for providing transport in and out of the under-water community.
"My property is worthless, it's a beautiful home and our live savings went into it," said Ms Mulcahy.
"It's our legacy to our two boys, there used to be a comfort knowing, when we passed on, that this will be there for the boys, but it's worthless, and that's a worry."
"The big question is who the hell gave planning down here, day one."
Shirley's husband, David, thanked the "heroes" in Clare Civil Defence who transport him in and out of his home on a daily basis, in a Unimog Mercedes, which is designed to travel during severe flooding and snowfall.