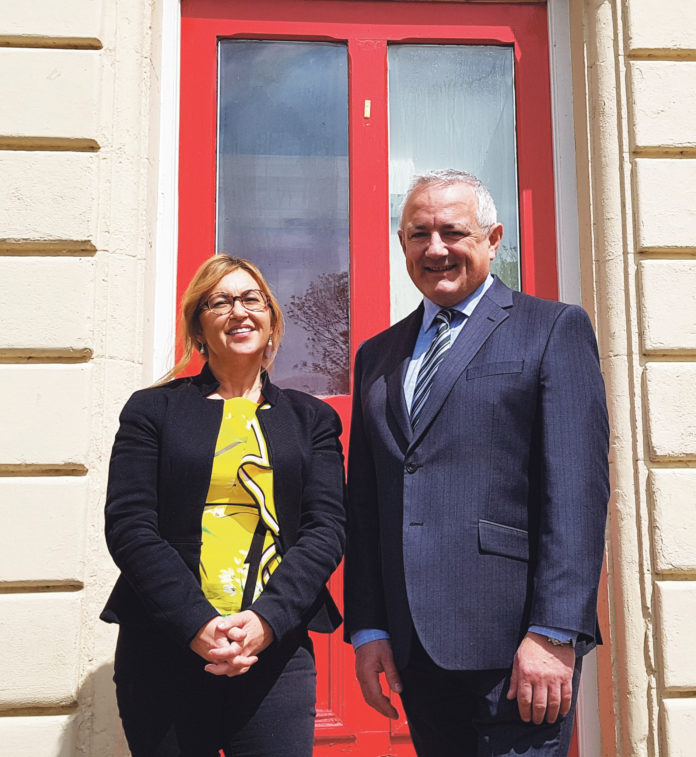 LIMERICK Metropolitan Council's decision to approve the sale of the former Provincial Flooring building in Galvone Industrial Estate to Tait House Community Enterprise for €90,000 will help create new employment and secure existing jobs.
That's according to Tait House chief executive Tracey Lynch who said they were now looking forward to the having the decision formally ratified at a full meeting of Limerick City and County Council.
"Once this is in place, we will proceed with the purchase and this will mark a significant investment by Tait House to fulfill our remit to foster work experience and employment opportunities for marginalised people in Limerick through the provision of social and community enterprises.
"Tait House submitted an Expression of Interest for the property in November 2018, and this was reviewed by Limerick City and County Council's Evaluation Committee on two occasions in February and April 2019, after which it recommended the disposal of the property to Tait House," Ms Lynch explained.
"Tait House now plans to create a Social Enterprise Hub, which will facilitate the creation of new employment, while also securing existing employment roles.
"We propose to relocate a number of enterprises currently accommodated at Tait House/Fulflex to the former Provincial site. The relocation of Treaty Steel from the former Fulflex building to the former Provincial Flooring building will open up new opportunities for both Treaty Steel and for the redevelopment of Fulflex, which is under Council ownership.
"Treaty Steel currently employs six staff, focusing on marginalised members of society and provides work experience opportunities and community service hours. Any surplus funds generated by Treaty Steel are reinvested into community and social enterprise activities," she explained.
There are now extensive remedial works required to bring the vacant Provincial Flooring building back into use, but Ms Lynch went on to say that the Metropolitan Council's decision to recommend the sale of the property to Tait House will lead to exciting new opportunities.
"In addition to relocating Treaty Steel to this new building, we also envisage using the buildings for further enterprises, including: SDC Environmental, which is a climate action, energy and retrofitting enterprise; RAM Safety Work Wear; and The Movement: Upcycling, which is a social enterprise which works with salvaged materials that are upcycled by external social enterprises. Working with a network of social enterprises, we will provide a route to market for upcycled products.
"The Irish Business Against Litter group has been critical of the Galvone Industrial estate in the past. However, estate maintenance staff from Tait House have been working in collaboration with the owners of the estate to improve its appearance.
"We look forward to using this new building to provide employment opportunities, as well as environmental benefits, to Limerick," she concluded.