AS I made my way out to the Woodlands in Adare to get my rehab programme done last week, the energy levels were low. I wasn't really feeling it. I decided to give Tom Cahill – someone who I had soldiered with during my early years with Limerick – a call to congratulate him on the recent success with Colaiste Ide agus Iosef (Abbeyfeale) in capturing their Munster PPS Senior Football title.
Eighteen minutes later I was hopping out of the car at the gym buzzing, ready for action. Some people just have that effect when they are talking about things they have a passion for. And much the same way he played football, there was plenty of that from TC!
Tom has a role with many of the sports teams within the school including soccer and basketball, but Gaelic Football is where a lot of his time has been spent in recent weeks, given their success. Teacher Diarmuid O'Connell is also heavily involved, with another teacher David Kenneally offering plenty support.
It's no coincidence that the successful school teams have strong, passionate people driving that sport within the school. The last Limerick PPS to land a Munster Senior Football title was Colaiste Na Trocaire Rathkeale in 2018.
They also had that strong presence in the form of teachers Killian Phair, Garrett Noonan and Milo McMahon. It makes a huge difference, and I know of a number of other schools who have put in place similar support structures in the last 12 months.
Unfortunately, the memorable journey for the Abbeyfeale secondary school came to an end at the weekend with an All-Ireland semi final loss to Mayo's St Joseph's College Foxford. But what a year it has been for all involved.

Only exceptional teams can claim to be treble winners and this panel is part of that elite group, winning the Limerick Championship, a Kerry Colleges triumph over Kenmare and beating schools from Clare, Cork and Kerry on the way to their Munster Championship success.
It doesn't just happen by accident. A lot of time and effort goes into it and they would have played challenge games outside the county in preparation. But all involved will say it was well worth the extra effort.
And they have a North Munster U16.5 Football Final to look forward to in the coming weeks. Those young players will take confidence from their elder school mates results and the attention they have received. It all feeds into the creation of a culture in a school.
Listening to Tom describe the positive effect the run has had around the school corridors, and the support they received from clubs in the area on both sides of the River Feale who have players involved, it hammered home the importance of the Post Primary School to the mood of a locality.
Within the school you had students wanting to get involved any way they could – including applying to be water carriers – and the local clubs were always on hand to try and help out with training facilities at a time when pitches were in poor order. Many hands make light work.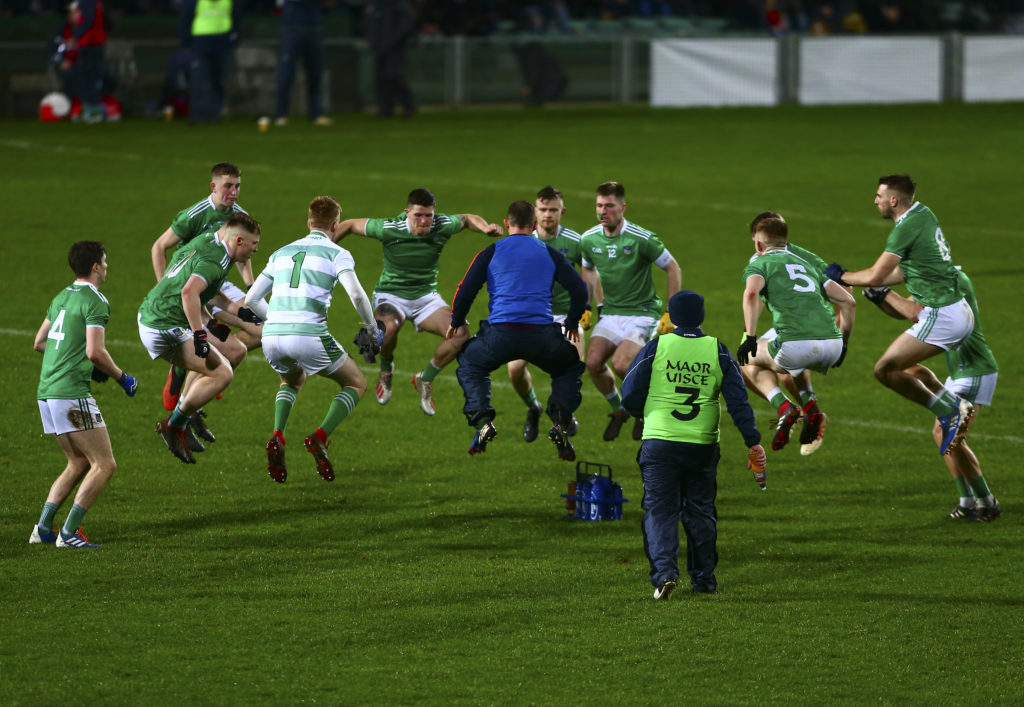 Speaking of many hands – and many voices – this weekend sees the Limerick Senior Footballers attempt to get back on track in their push for promotion in a huge game versus fellow promotion hopefuls Wexford.
Rather than get into the tactical battle that will take place on the pitch against Paul Galvin's charges, I would instead ask that the Limerick public make their way to Mick Neville Park on Sunday and give their vocal support to these men.
Whether Gaelic Football is your thing or not, a Limerick team playing at home in a big game would get a real lift from a large local support. They are a group who have worked hard to be in with a shout at this stage of the league and a positive result at the weekend would be huge. It would be brilliant to have two Limerick teams in Croke Park on the last weekend of March.
The post Abbeyfeale's Munster Football success can inspire any team appeared first on Sporting Limerick.