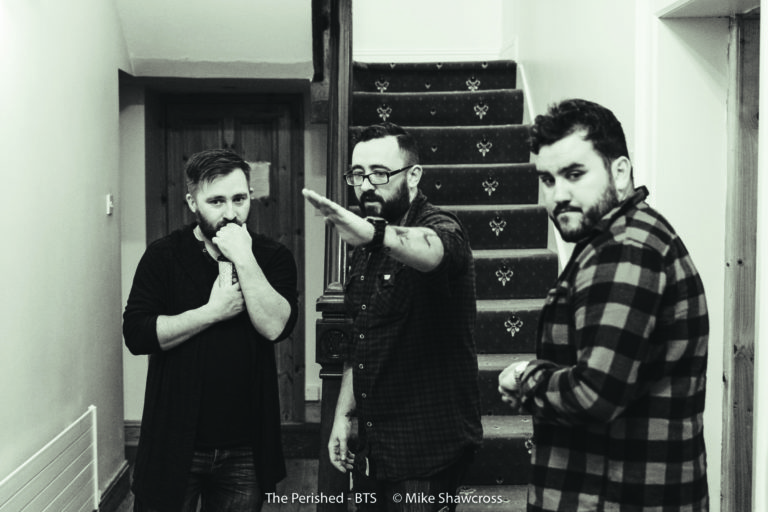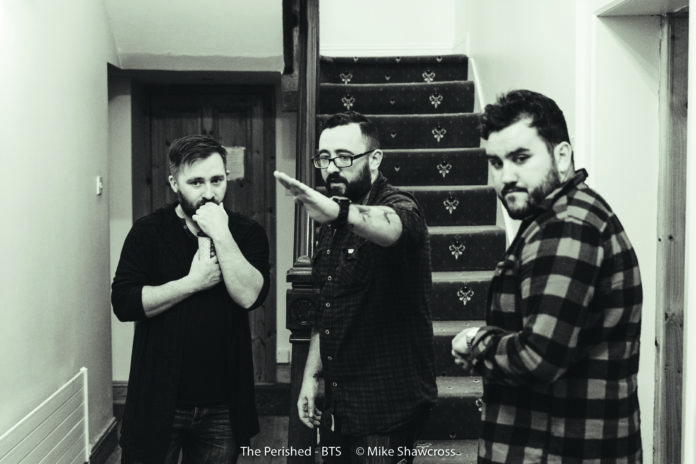 Limerick-based filmmaker Paddy Murphy spoke to Alan Jacques about his award-winning new horror film, which gets its hometown premiere this Friday at the Odeon Cinema Castletroy.
AWARD-winning Limerick horror movie 'The Perished' will have its hometown premiere in the Odeon Cinema Castletroy this weekend.
And the fact alone that the film is being screened locally on Friday the 13th could be enough to give those of a superstitious disposition chills down the length and breadth of their spine.
So, be afraid, be very afraid, because if the reviews are anything to go by then those attending this Friday's premiere will have more to contend with than just getting through a day considered by most as a harbinger of bad luck.
Hailed by critics as "an impressively dark tale rooted in real-life horrors", The Perished tells the story of a young Irish woman who finds herself dealing with an unwanted pregnancy.
While recovering from an abortion, Sarah Dekker (award-winning actress Courtney McKeon) is tormented by the spirits of the unborn who seek a mother.
The film is the second from Limerick-based writer/ director Paddy Murphy and stars McKeon ('The Three Don'ts'), Fiach Kunz ('Game of Thrones'), Paul Fitzgerald ('The Sleep Experiment') and Lisa Tyrrell ('Urban Traffik').
Murphy, who came to film from a background in video game development, told the Limerick Post this week that he started working on the script after he learned about the discovery of up to 800 baby graves outside the former Mother and Baby Home in Tuam.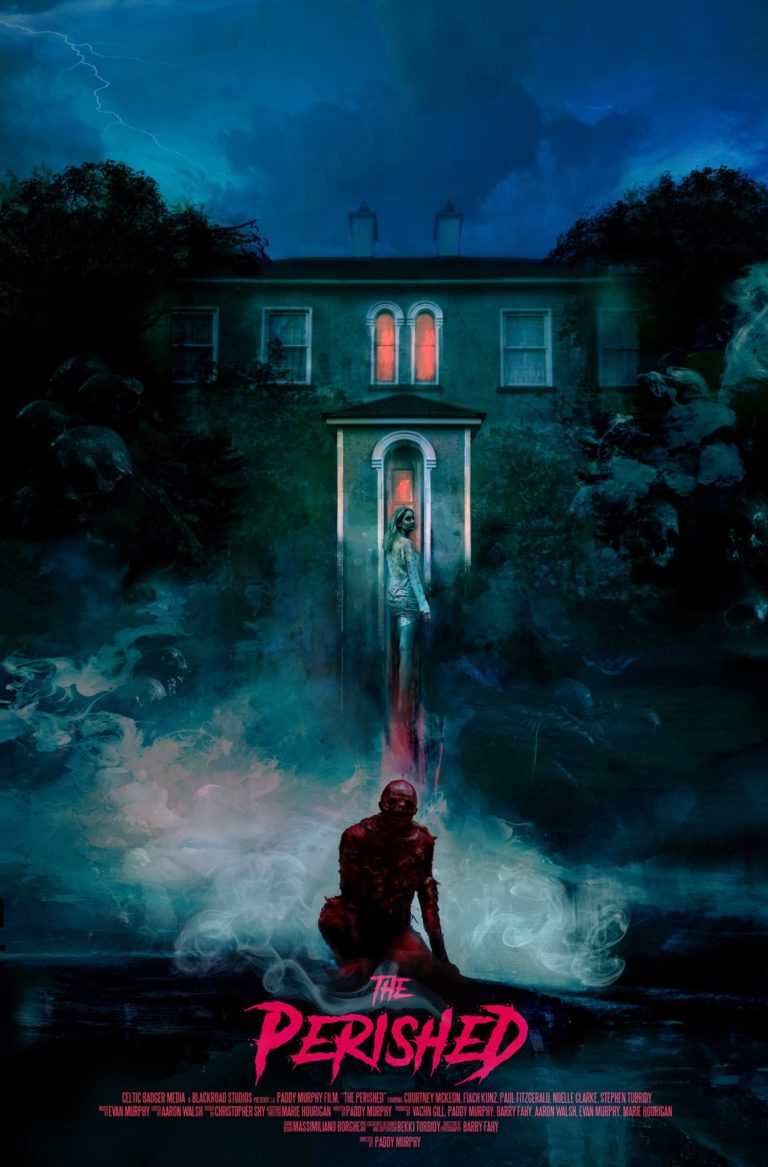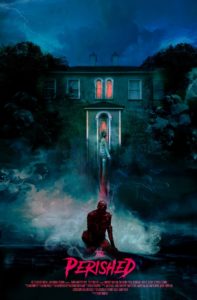 "My mind immediately empathised with the spirits of those lost children, imagining how confused they would be. They would want to be loved.
"That formed the impetus to begin writing 'The Perished' and the script got shaped quite a lot by what I saw during the referendum to repeal the Eighth Amendment in 2018. I also consulted with the film's lead actress and other members of the cast and crew to ensure that the female characters were believable and well realised," Paddy explained.
'The Perished' is currently coming to the end of its festival run, having world premiered at FrightFest UK, the largest horror and genre-specific festival in Europe, in August 2019. The film had its Irish premiere at the Irish Film Institute as part of Horrorthon last October before playing several locations in the UK, Italy and most recently having its US premiere at Panic Fest in Kansas City, Missouri.
The film' s director admits to being "blown away" by the reaction to the film.
"When we premiered at FrightFest in London last August, I made a commitment to myself to not read any of the reviews that were published on the day of the premiere. I didn't want to sour what was an amazing day with potential of negatives. However, the next morning when I met the cast and crew for breakfast we started to pore over the reviews and were blown away by the positive reactions.
"I was most surprised that Bram Stoker Award winner, Kim Newman, really enjoyed the film and even said that McKeon was excellent in the lead. Travelling to festivals with the film, I've seen it really touch and move people, sometimes to tears. Many women have shared their personal stories around the subject with me, after seeing the film and it has helped some to find closure. To me this was the most important thing."
Paddy describes his sophomore film as a "dark parable", a horror film about Ireland's past, merged with its present.
"The film is really about the horror of miscommunication and how this can lead to all manners of horror. It's mainly a drama film focusing on Sarah and what she has to deal with in the wake of her decision to have an abortion, while gradually moving into a supernatural horror, which shows how our country's past can have detrimental effects on the present; namely in the way we still treat women."
For his next project, Murphy is currently in the hopes of securing screenplay development funding from Screen Ireland for, yes you guessed it, another horror movie.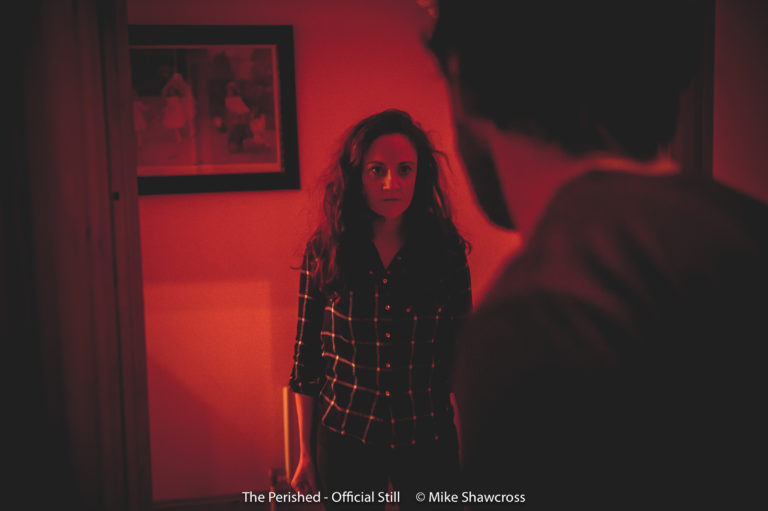 "This is another horror film, set during the War of Independence. With it being the 100 year anniversary of the war, I think it's very important to remember that time and tell all kinds of stories about it.
"We also recently completed shooting our third feature film. It's a found footage horror called 'In Memoriam', starring Stephen Tubridy and Aoife Meade. We shot this in the house I grew up in, between Bridgetown and Broadford in County Clare. It's been an amazing project and it's nearing the finish line of post production.
"Mainly I've been focused on the US release of 'The Perished' and ensuring the distributors have everything they need. I'm always writing and recently completed two more short film scripts and another feature film script," he revealed.
Acclaimed artist Christopher Shy who created posters for 'Godzilla: King of the Monsters', 'The Head Hunter' and 'Pet Sematary' designed the eye-catching poster for Paddy's latest movie. A limited number of exclusive posters will be available at the Limerick premiere this Friday at a cost of €5 per poster.
And for those of you who are easily spooked, I decided to check in advance, just how scary this Limerick-made horror flick really is?
"That's a very difficult question for me as I spent so many hours watching it over and over in the edit suite. I think what I've heard from most festivals is that its the real world emotional turmoil, like watching Sarah get her flight to the UK that really scares them. I think people find real life drama in many ways just as terrifying as ghouls and monsters.
"However, one of my favourite moments at any festival came at Panic Fest in Kansas City where I sat beside my hero Joe Lynch (director of 'Wrong Turn 2', 'Mayhem' and Netflix's 'Point Blank') and I heard him exclaim "Jesus Christ" aloud the first time the creature appears on screen. Joe is a pretty hardened guy so this made me go 'wow maybe this is a scarier film than I thought'," he adds with a knowing grin.
So, it certainly looks like local movie fans will be sleeping with the lights on after seeing this one! But that's a small price to pay for supporting homegrown talent.
The Limerick premiere of 'The Perished' takes place at the Odeon Cinema Castletroy this Friday, March 13 at 9.20pm. It costs €6 for tickets and includes a small popcorn at reception. Tickets are available at: https://perishedhometownpremiere.eventbrite.com