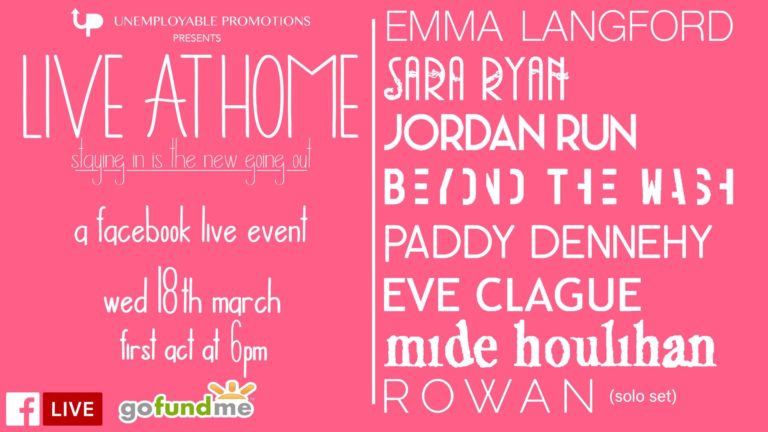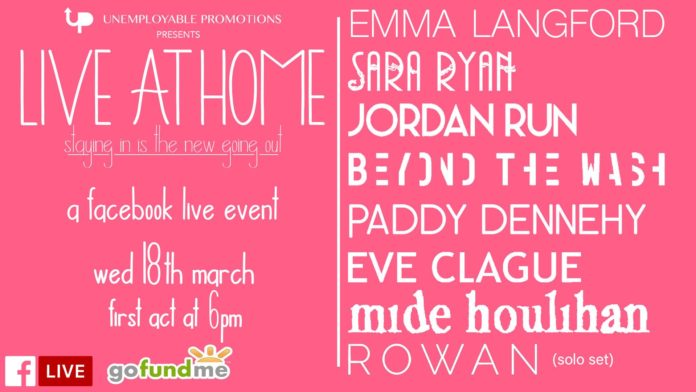 MEDIA company Unemployable Promotions are streaming an online live event this Wednesday March 18 from 6pm. The lineup features some of Ireland's finest music talent, Emma Langford, Paddy Dennehy, Sara Ryan and Jordan Run.
The evening of original music with songwriters performing from their homes is this company's way to show that staying in is the "new going out" for the next few weeks.
This is also a chance for people to donate to the artists involved. The artists will provide links where their music/merch can be purchased. Each act will play a 20 minute set, and will then direct the viewer to the next act through a link on their page.
Line to the event page HERE