GOOD news for music artists in Limerick this week. Bandcamp the digital download platform is to waive its fees on all downloads for 24 hours from 8am this Friday morning March 20. The Californian based online music retailer is waiving their revenue share on all sales on downloads, usually a 15% charge.
Many independent artists in Limerick use bandcamp.com to distribute their music and merchandise online. Its artist friendly business model favours local acts as the returns on a bandcamp download exceed the payments from streaming sites. Fans using Bandcamp have distributed almost $10 million in the last 30 days to artists worldwide.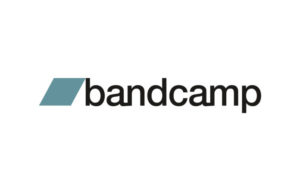 Announcing the move this week, the company stated the Covid-19 pandemic has hit artists especially hard as tours and shows are canceled for the foreseeable future.
"To help support those impacted, we're waiving our revenue share on all sales this Friday, March 20, from midnight to midnight Pacific Time. (from 8am GMT here in Ireland)
Sign up for the weekly Limerick Post newsletter
For many Limerick artists, a single day of boosted sales can make a big difference at a time when live revenues have dried up.
Limerick Post has made a list of some Limerick acts currently releasing music on bandcamp for your perusal. It is downloading the music that generates revenue for your local act, listening to music on bandcamp does not generate any revenue.
Fox Jaw on Bandcamp
Emma Langford on Bandcamp
Denise Chaila on Bandcamp
PX Music on Bandcamp
Murli on Bandcamp
Hazey Haze on Bandcamp
Gavin DaVinci on Bandcamp
Cruiser on Bandcamp
Post Punk Podge on Bandcamp
Proper Micro NV
Van Panther on Bandcamp
Protobaby on Bandcamp
His Father's Voice on Bandcamp
Powpig on Bandcamp
King Pallas on Bandcamp
Paddy Mulcahy on Bandcamp
Hey Rusty on Bandcamp
Windings on Bandcamp
God Knows on Bandcamp
Casavettes on Bandcamp
Pity of the Sea on Bandcamp
Here is a Spotify playlist of some of the fine music being produced today by Limerick artists using music released in the last 12 months or so.
The playlist is public and called
'MusicLimerick – New Music Favourites'
https://open.spotify.com/playlist/4fE6AAtSaeHZ51iVrX8bjX?si=6VGZU-b2RSaCsHBzh-cLUg