WITH shutdown in effect, you might want to take a listen to some of Limerick's finest podcasts. If you are new to podcasts, here are a few recommendations with a Limerick city connection to while away the hours.
Limerick Post Newspaper
Limerick Post Newspaper's Meghann Scully and Cian Reinhardt have loads of content on our website alongside regular contributors Richard O'Donnell on TechPost and Ann Blake and Stephen Kinsella. Click here
Tom O'Mahony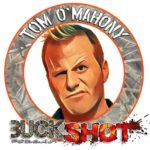 Tom O'Mahony is a stand-up comedian and actor. Originally from Tipperary, the comedian has sold out shows in Edinburgh, Cork, Leicester and Dublin and Barcelona Comedy festivals.
Closer to home he runs the monthly Punchline Comedy Club at University Concert Hall and toured the country with his one man show Defending The Caveman
Tom records regular podcasts called Buckshot (interviews mostly with fellow comedians) and Ramble Pod (anything that comes to his mind).
He is upping his game for the next few weeks delivering multiple podcasts each week while going out to his stand up comedy isn't an option.
Click here
Fur Coat No Nickers Podcast
Made in Limerick this series of podcasts by Sophie La Touche are recorded at 101 O'Connell Street.
Sophie's aim with her interviews is to educate, inspire and start conversations around taboo topics
Now in its second series, Sophie has filmed open, honest and illuminating chats on camera with the likes of Aron Whelan who has launched his own cosmetics brand, Shauna Lindsay on being a It Girl and comedians Farmer Michael and Kathleen.
Most of the subjects covered are for adults only. Check out 'Fur Coat No Nickers' on Sophie La Touche's YouTube page.
The Chat – Dan Murphy
Dan from Hermitage Green has a monthly podcast where he chats to an eclectic mix of guests from Moglai Bap of Kneecap, to Love Island's Greg O'Shea, from Noel Hogan (The Cranberries to State Solicitor Michael Murray.
Always curious, Dan's a good interviewer and his honest, straight talking podcasts are well worth your time. Click here
Blindboy Podcast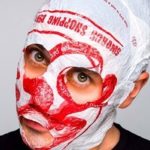 LIMERICK'S Blindboy Boatclub offers his unique take on life and dealing with mental health issues. His latest podcast subject is kicked off by his mother reading an advert for a night course in podcasting in The Limerick Post Newspaper and questioning her boy as to why he hasn't put himself forward to teach the course. What follows in 'Krapps Last Jape' is blindboy's musings on the philosophical underpinnings of his show and what are his influences.
His podcasts on the history of disco are a couple of personal favourites. They are called 'DeVitos Teapot' and 'Steeplechasers Sepia'.
Find the podcast on acast.com or iTunes Click here
The Two Johnnies
TIPPERARY duo Johnnie B and Johnnie Smacks bring their unique take on life in rural Ireland with stories, interviews and the weekly musings of Noel Furlong in Noel's News.
It's great craic with listeners sending in stories about stag nights, GAA away trips and disastrous dates.
The lads read out stories, anything from a young fella spoofing he is a county player to "get the shift" in Limerick's Angel Lane nightclub to how to kill a rattlesnake with a shovel, (ie you have the bury the head as it can sting for an hour later)
The Cahir duo also delve into their regular Yurts and Durts of the week and Maura's Mystery Topic weekly.
Click here