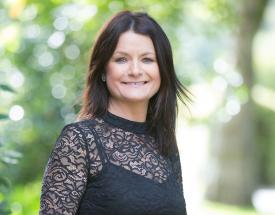 DUE to physical distancing guidelines, and many people now working remotely, Shannon Chamber is set to host a virtual networking event.
Shannon Chamber has linked up with the  Limerick office of leading global IT Infrastructure provider Rahi Systems to host a professionally distanced virtual remote work networking event.
The 'Get Remote' with Rahi Systems and Shannon Chamber virtual event will take place via Zoom on Thursday, March 26, at 11 am with registration online.
Making the announcement, Shannon Chamber CEO Helen Downes said, "As we collectively move through these strange and uncertain times, we are all naturally worried and there is a great degree of fear of the unknown. Companies are being forced to rapidly respond and adapt to the current global pandemic particularly those that can remain open and can enable their employees to work remotely.
"In light of the global health pandemic related to Covid-19, Rahi Systems are guiding businesses of all sizes to ensure that they have implemented effective business continuity strategies. The decisions which organisations have been forced to rapidly implement and invest in will be investments which will yield long-term results once the global pandemic period has passed. Where most businesses have had to start is investing in workplace productivity tools that promote and support the new cultures of remote working.
"Together with elite partners ZOOM and DTEN, Rahi Systems will deliver a virtual networking forum to our member companies which will showcase some of the best-of-breed technologies on the marketplace that companies can deploy to help them execute their strategies and effectively maintain operations.
"As a global company with over 30 offices located across the world, Rahi Systems are uniquely capable of combining data centre, IT and audio/video solutions to create an integrated environment that drives efficiencies and ultimately creates competitive advantages. The industry-leading panellists who will partake in this webinar will deliver an insightful, helpful and calming learning session.  Talking points of the 'Get Remote' webinar will include:
The impact of Covid-19 on business IT operations
How Covid-19 could affect critical business infrastructure and how to prevent this
Implementing Business Continuity Strategies
Remote Working
What organisations should do next
Learning Sessions from Zoom and DTEN
To participate in this webinar log onto Shannon Chamber. Participation is FREE.