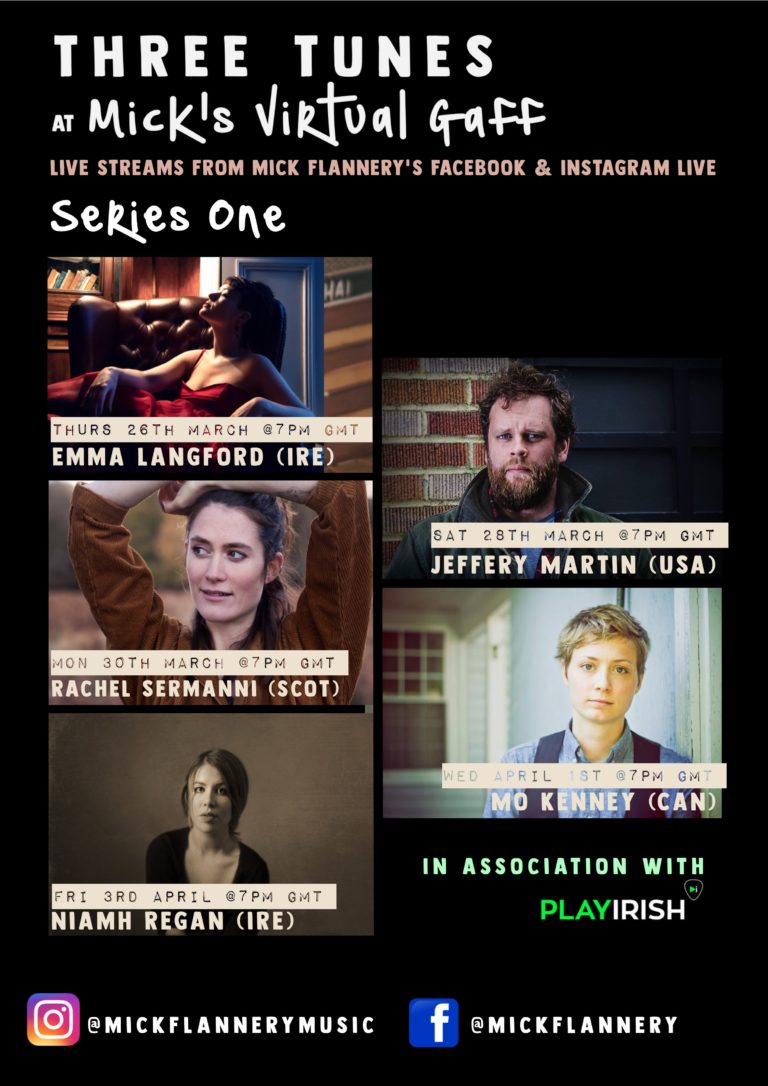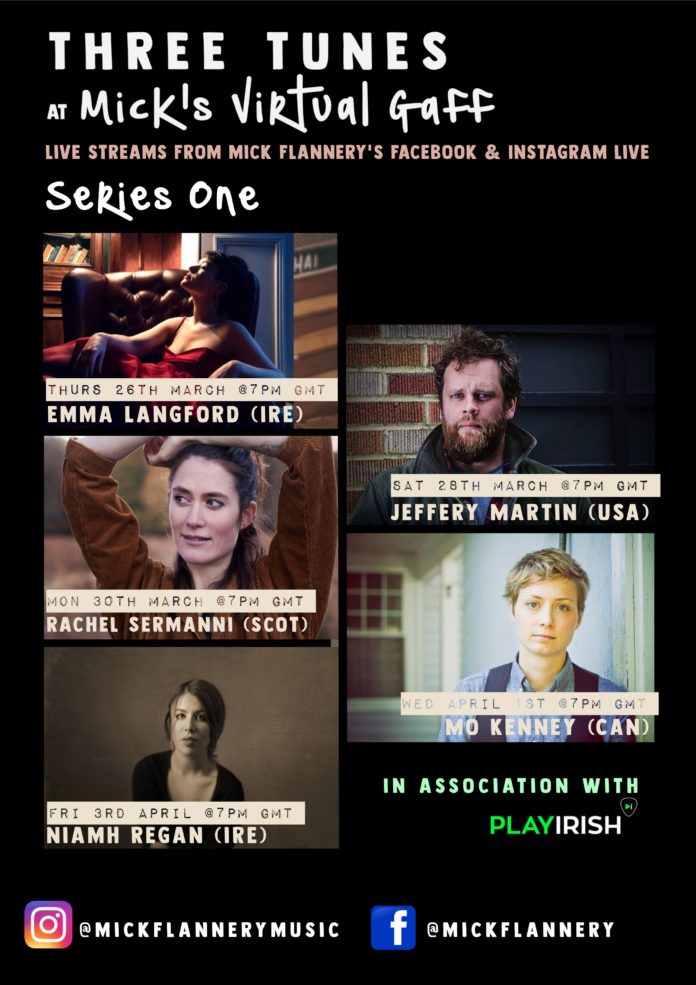 SINGER/songwriter Mick Flannery is hosting a series of online concerts called 'Mini Gigs at Mick's' to promote community support within the Irish music industry. In partnership with PlayIrish, Mick is curating performances from artists who have supported him in live shows over the past year in this first series from Scotland, USA, Canada and Limerick.
The award-winning double platinum selling artist will present these gigs on his Facebook and Instagram pages, beginning at 7pm GMT tonight Thursday March 26, with more artists being announced for Series 2 to follow.
Mick says: "Hi, I hope you're doing ok under your current conditions. I'm happy to say that there'll be a series of artists streaming from here over the next week or so. One small concert every two days. The first of these will be tonight with the great Emma Langford. I've had the pleasure of sharing a stage with Emma in great venues such as Kenny's in Lahinch and The Spirit Store in Dundalk. Emma is a great singer and songwriter.
The Limerick songwriter says this series will bring the creative community to work together.
Emma says: "When things feel really dark, our strength lies in how we as a creative community work together, our kindness towards each other; Mick is an artist at the top of his game who is leading by example with kindness.
"So many, myself included, have lost weeks of tours and workshops due to this crisis, so it means so much to be able to reach a huge, new audience of music lovers, his fans, like this."
Emma Langford (Ire) 7pm GMT, Thurs March 26.
Jeffrey Martin (USA) 7pm GMT, Sat March 28.
Rachel Sermanni (Scot) 7pm GMT, Mon March 30.
Mo Kenney (Can) 7pm GMT, Weds April 1.
Niamh Regan (Ire) 7pm GMT, Fri April 3.
More artists will be announced for Series 2 soon.