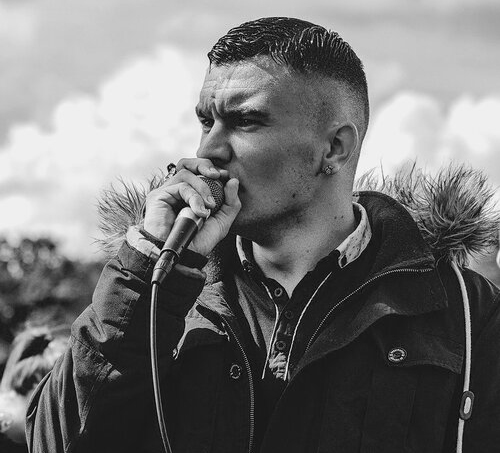 Limerick writer William Casey (Willzee) released his spoken word track Dear Friend II recently which is getting a strong reaction online.
He also has another reason to celebrate.
His debut film script won the 2019 Virgin Media Discovers Short Film Competition and premiered at the DIFF (Dublin International Film Festival) in late February.
The film, 'Innocent Boy' tells the story of a young traveller boy and his relationship with his horse.
"It is the story of a young deaf Traveller boy's love of his horse and the freedom he feels riding him unsaddled.
"This stands in stark contrast to the world he knows when he turns on his hearing aid, a world of toxic masculinity, bullies, and his deep insecurities with the people he loves, who see him as different, a poor auld innocent boy"."
Cluster Fox Films and director John Connors (Love/Hate star) made the film. The company described William's story as an, "incredibly important story which needed to be told and quite simply leaped off the pages."
William comes from a traveller background and used experiences from his own life and stories he heard to mould the script.
Winning the competition led to a prize fund of €35,000 which funded the making of 'Innocent Boy' last December.
All the cast and crew attended the premier at The Lighthouse Cinema.
"I was absolutely over the moon," the writer says.
"It was a phenomenal experience and it gave me hope for the future."
Innocent Boy runs to 15mins long and isn't available for public viewing just yet. There is a Limerick public premiere later on this year, but that is to be arranged soon.
Cluster Fox Films brought together an all-traveller cast to tell the story of William's 'Innocent Boy'. Having written the script William took a backseat on the film's production and is really satisfied with the final cut.
"In your brain you picture them coming to life – I had never pictured the result that came."
"Everyone took on their roles it was the first time an all traveller cast had been used.
"It was a beautiful experience."
Innocent Boy will be screened at Film Festivals here in Ireland and abroad in the coming months.
William (Willzee) is signed to Berlin based label called Welcome To The New World. His new track Dear Friend II is spoken over music composed and produced by Enda Gallery (aka delush) from the same label.
The hard hitting track looks at Limerick communities most affected by years of gangland violence and plots a different potential course for Willzee's native city.
Having grown up in difficult circumstances, affected by alcoholism and violence and losing his parents as a child, William overcame obstacles, studied Music Technology at LCFE is part of the strong musical movement in hip hop that has pushed Limerick to the top of the pile
Talking to Limerick Post, the writer explained that he had witnessed the fallout from years of neglect and gangland crime while growing up in Weston.
"I would have seen a fair amount of gangland stuff going on, drugs, abuse and suicide. I wanted to take a moment in my life and bring it to the surface. Limerick is kinda hurt.
"Limerick has one of the highest suicide rates in Europe and people are heartbroken because of these scars that are left in the city."
Expect to hear more tracks from Willzee on the Welcome To The New World label with an album planned for late 2020. Follow William's music and films on Facebook, @WillzeeTWOW.
Stream on https://cdbaby.lnk.to/DearFriendII