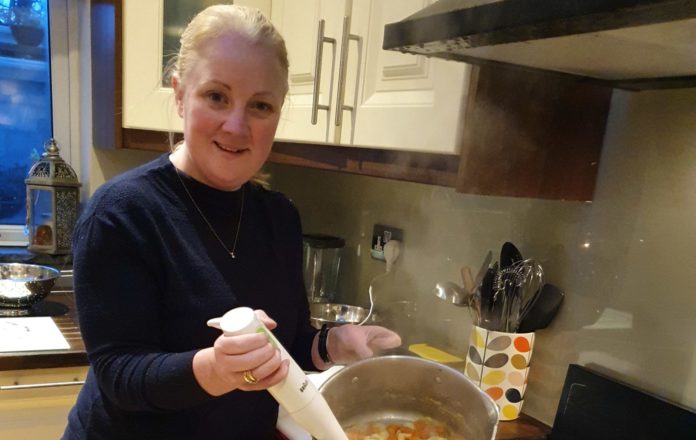 POLITICS can be hard to stomach at the best of times.
But to help ward off cabin fever during the Covid-19 crisis, one local representative has come up with an appetising way for families to spend some sweet quality time together.
Sign up for the weekly Limerick Post newsletter
Fine Gael councillor Sarah Kiely, who is a qualified chef, has hit on a winning recipe, which has kept her loyal supporters entertained and fed through social media.
"I was at home thinking how we are going to get through this period of isolation. I needed something and I know others did too.
"Trying to keep anxiety under control is an issue for lots of people at the moment for obvious reasons. Anything that helps us communicate and connect without meeting is to be encouraged.
"For nearly 20 years, my late husband Damien O'Shaughnessy and myself worked as chefs. We meet in college and, on the first day, glances were exchanged. It wasn't long before we started going out.
"So fast forward to now, I am a widow,  I have two teenage kids. I was elected to Limerick City and County Council last May, seven months after Damien died due to cancer.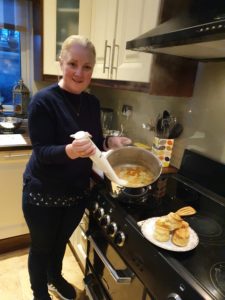 "I have been given an opportunity to have a new life and sometimes life can get you down so while at home last week, I  thought I'd like to share some of my skills and recipes with people who might be looking to fill their time during this isolation period," she explained.
Cllr Kiely, a representative for Limerick City East, decided to use her Facebook page to deliver her recipes.
"I have over 1,000 likes on the page and it is an effective way to reach out at the moment.
"If we have structure we do better.
"So each morning I put up the recipe, list of ingredients and equipment. Then at 5pm,  I do a cook-a-long live broadcast, with the help of my daughter Emily O'Shaughnessy who records me."
The Fine Gael councillor has been surprised with the huge reaction.
"I honestly didn't think it would get this much traction. People  from Cavan , Dublin, Cork, Donegal, Clare and many more places in Ireland have sent messages. The big surprise was contact from Italy,  US and  France."
Parents with kids to occupy as well as adults who want to learn to cook tune in each day to the Janesboro woman.
"Its been so uplifting I see people connecting and chatting under my videos,  it really makes me smile. It's so nice when people post pictures of what they have made."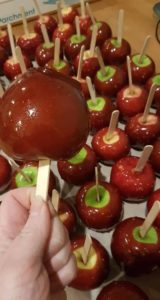 However it's not all positive and she has found one downside from the initiative.
"Unfortunately it has taken its toll on me. I have to stop eating what I make. So I've started dropping it at people's front doors and going for long walks.
"We are creatures of habit and need social interaction. We also have a responsibility to do the right thing and stay apart for now.
"I just hope by giving people something nice to do we can stay safe and stay active mentally and physically," she said.
Cllr Kiely is also looking after non-cooking related queries during the current emergency for those in her ward with any issues.
"Its business as usual for my council work so if anyone needs anything else they can message me or email me at [email protected]
"The recipes are available on the page. One of the easiest ones is definitely the peanut butter cookies and the butterfly buns. Other recipes include lemon and chocolate cheesecake and toffee apples. I'll keep it going as long as I can or as long as people want me to," she added.
Tune into Cllr Sarah Kiely on Facebook for more.