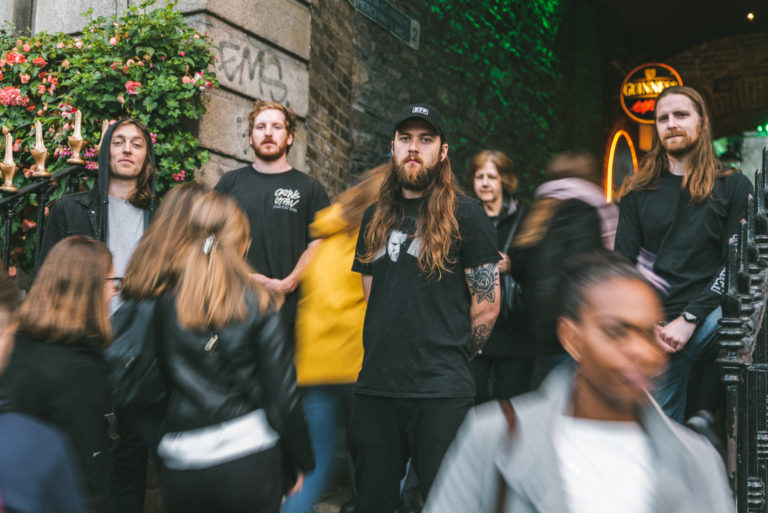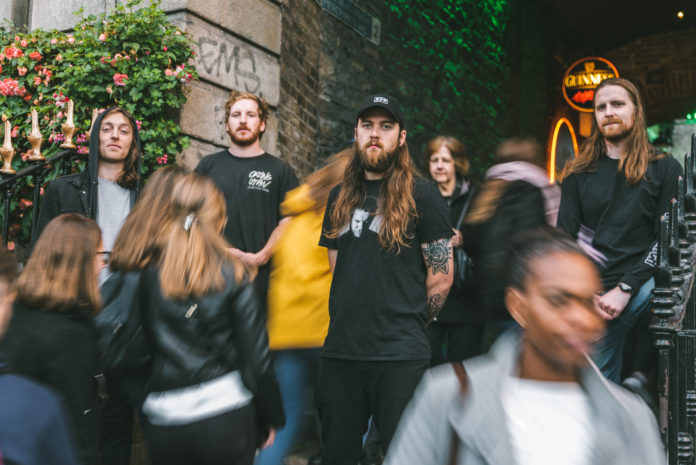 FOLK/metalers The Scratch got a phenomenal response when they played Other Voices. Festival in December, Their joyous acoustic trad metal is infectious stuff and the Dublin quartet are a force of nature live. Great tunes, driving rhythms, littered with witty one-liner put downs.
A Scullion on speed, and maybe the best record out of Dublin since Fontains DC.
Limerick Post chatted with Conor Dockery (Dock) form The Scratch about releasing the album three months early and their transition from hardcore metal to rousing folk music and sold-out shows.
"The Scratch creates a melting pot of trad melodies on the groove and intensity of metal."
A busking trip to The Rory Gallagher festival in Ballyshannon in 2017 saw the band score their first viral video reaching one million views in just a week.
In March The Scratch announced the release of their debut album 'Couldn't Give A Rats' three months earlier than planned.
In the abnormal Covid-19 situation that the music industry finds itself in today, taking brave decisions and disregarding the rules is the only way to go.
'Couldn't Give A Rats' by The Scratch has been scrapping it out with Dua Lipa and Pearl Jam at the top of the charts since its release. Still in the Top Five at time of writing.
"Seeing it doing so well in the charts is an added bonus. I'd be lying if I said it didn't feel good especially because there was no promo," says bass player Conor Dockery
More than just an album title, Couldn't Give A Rats is a philosophy for The Scratch.
"Everything is on its head! We shouldn't be treating this as a normal situation."
"Couldn't give a rats is something we would say. It explains a lot about our mind set. We don't concern ourselves with the industry and the various Dos and Don'ts."
And with good reason too, three members of The Scratch played in hardcore metal band Red Enemy. They had been on that music business treadmill already with the previous band.
Up until 2015, Red Enemy toured for ten years went to the USA and released an album.
The musicians shared a house together.
As the fire burnt out for Red Enemy, The Scratch was formed within weeks.
They picked up acoustic instruments and jammed together, a track by Dublin band Interference called Gold was an early influence.
Experimenting with different tunings, the musicianship and precision and tightness that comes from being a good effective metal band is at the core of what makes The Scratch so good.
More by accident than design there are references to Scullion or The Bothy Band in what they have come up with which may be just down to the rhythms that we all respond to as Irish people.
"To be honest, I've heard of those comparisons before, and none of us would be familiar with them."
"We are unaware what we potentially sound like. We have our inspirations which are firmly rooted in Irish culture and folk music especially Jordo (Jordan O'Leary), he just got really into trad."
"A lot of our lead playing and our rhythms began as us taking rhythms from the metal band and applying them to the acoustic guitar and new tunings it took on a whole new context."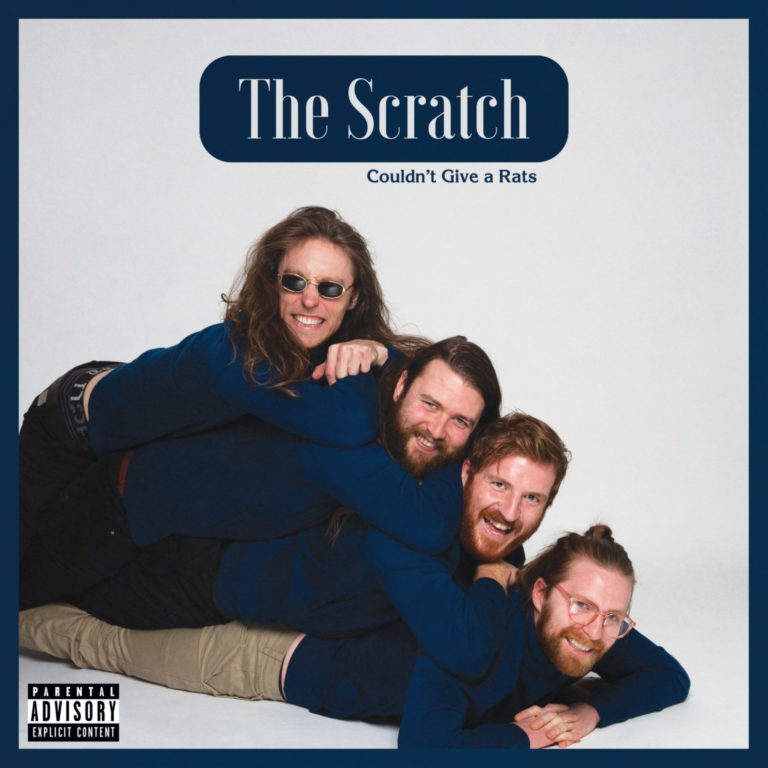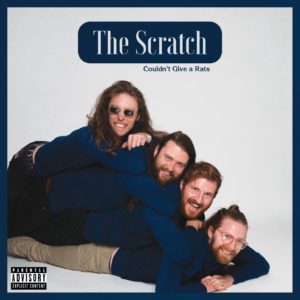 Lyrically The Scratch seem to exist in a world full of nefarious and funny characters. Their early repertoire ignored songs about feelings for snapshots of life's rich, rough and ready pageant.
Check out Old Dog, Foolin' Noone and God Slap to get a flavour of the hilarious barrage of put-downs that would light up any rap battle.
"Lango (Daniel Lang) wrote all the lyrics up until this new album. He very much pulls on experiences he has had, observing things around him.
His week consists of hearing one-liners from our own mates and writing them down. Most of them are hilarious."
On the new album, things have evolved with all the band writing material.
The album cover was done for a laugh with the metallers dressing up in their "Sunday best" and posing in the style of a 1990's sitcom image in matching polo jumpers. It doesn't prepare you for the potent live force of The Scratch.
"There was no grand plan. We are not the band to do high art with hidden meaning."
"We just thought it was hilarious. There is something hilarious about wearing a polo neck – It made us laugh."
'Couldn't Give A Rats' by The Scratch is out now on the Right Up Ya label.
The band will play Dolan's in September / October. Date TBD.