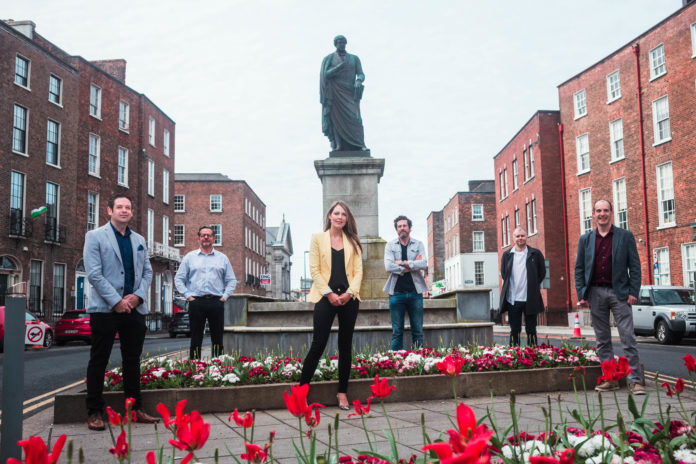 A NEW voluntary initiative has been launched in Limerick to connect local businesses and their loyal supporters.
'Lean On Me' is an initiative devised by @LiveableLimerick and a group of local volunteers. The Limerick Post is one of the organisations that is helping to blaze the trail.
The initiative uses smart technology to connect customers who want to support their favourite local business.
The aim of 'Lean On Me' is to act as a conduit between people who want to spend and the businesses they want to support.
The www.leanonme.eu web portal allows customers to pay for a voucher for their chosen local business which is collected at a later date.
The initiative especially helps business that do not have the existing IT infrastructure to generate essential cash flow and sell vouchers online.
The overall goal is to re-start the cashflow for local businesses.
'Lean on Me' aims to ensure that local businesses re-open and flourish when the time is right. The people of Limerick's immediate support will help business to re-open in the coming months.
The list of criteria is short, but the organisers want as many people as possible to get involved.
A business must be an Independent retailer, or small chain with local origins, locally operated and managed, essential to the personality and fabric of Limerick and irreplaceable if not sustained
www.leanonme.eu was built by Sean Ryan and his team at Limerick business elive while Pat Fitzgerald and his team at Limerick's Grid Finance will manage the safe transfer of funds from the customer to the business.
The idea started by which local social entrepreneurs John Moran and Joe Brooks.
They have rallied the troops, using the #liveablelimerick network and found no shortage of volunteers with Will Ryan of the Limerick Post, local economist Seán Golden and Miriam O'Connor of Sellors Solicitors quickly showing an interest in getting involved.
The 'Lean On Me' Limerick team now includes ten volunteers. Because of the travel restrictions, the team would like other local business champions from all across the county make contact.
Vendors register their details on www.leanonme.eu and customers log on to purchase a coupon from their business of choice. The retailer will reach out directly to discuss how to redeem voucher(s).
The businesses currently volunteering their time to set up and support lean on me are: RHH International, Limerick Post, Grid Finance, Sellors Solicitors, elive and Tola.
Founding member John Moran, said "Limerick is, above all a county with a strong sense of community and belonging. We know how to survive by supporting each other. Even spending €10 makes a big difference to a small business if enough people are able to contribute.
"Small and medium enterprises employ a substantial amount of people in both Limerick City and County they sustain a greater number of families through employment and operating in local areas. We want this to continue."
Limerick Post owner Will Ryan said he was aware that his clients were going through a challenging time, so the 'Lean on Me' initiative was an efficient and practical way to help them.
"We have had massive local support from the beginning. I'd like to especially thank the other local media 95fm and the Limerick Leader for the coverage and those individuals who have used their own social media platforms to help promote it".